Daddy On Call: Useful Items Every New Dad Should Have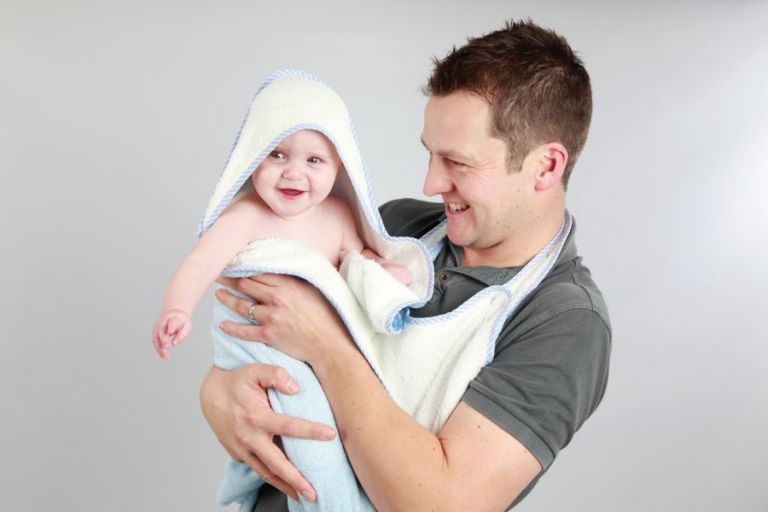 Anyone can be a father it takes someone special to be a daddy. That's because, when it comes to taking care of a little one, you'll need patience and a whole lot of love. Fortunately for today's dads, we live in a world where things are constantly being improved on to make life easier, especially in the childcare department. Let's take a look at how some of these items can help you.
Carry me, daddy — Baby carriers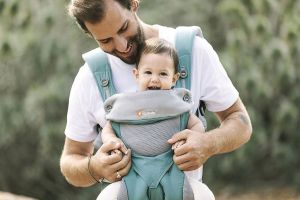 While it may seem like a simple enough task to just carry your baby in your arms and be done with it, things can get pretty tricky when you have to perform other tasks while holding your little one. For instance, try loading the laundry with a baby in one arm — surely not as easy as you thought it would be? Pick out a suitable baby carrier and simplify your life!
Points to ponder before picking out a baby carrier for yourself.
The right size for both baby and you: What's right for a friend and his child might not be the best one for you. Try it out for a good fit.
Comfortable to use and keeps baby snug too: Wide, adjustable shoulder straps are a must!
The material used and its quality: This also depends on what you're looking for (soft or structured?)
Ergonomic in design: Your chosen baby carrier should be designed in ways that it would never cause discomfort to baby or you, even with extended use.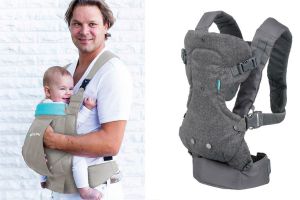 Age-appropriate: Choose one that's best for your child's age — infant, older babies, toddlers, etc.
Mind your baby's physical development: for it may be compromised by using a carrier that's too small, too big, too loose, etc.
Style matters: so pick one that you're comfortable using and resonates with your personality.
Stroller talk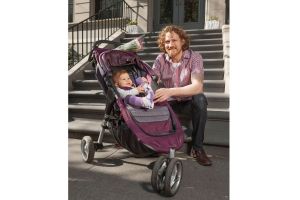 Hands down one of the most appreciated and widely used item in the world of child care and it's a must-have item for every household with a young child or two. Modern ones can be a pleasure to use, really, and they come in so many choices — special wheels for certain terrains, double strollers, lightweight ones, and even ones that are height appropriate for their users!
How to pick out the best stroller:
Maneuverability: This plays a big part when it comes to using a stroller. Test how easy it is to maneuver one handed (essential for multi tasking!) and getting around narrow spaces.
Kerb pop: Good kerb pop means you'll barely need to slow down to get over a kerb.
Foldability: Strollers all fold differently from one another, and some are easier to fold up that others. Try them out first before deciding one which to buy.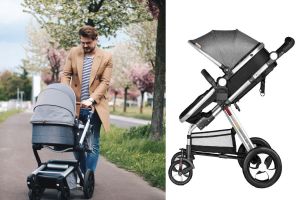 Height: This really does matter so you'll not end up having to bend over all the while as you push it along.
Ample safety features: Test the safety brakes, brake lock and harness.
Comfortable for your little one to be in: It won't do to pay a hefty sum for a top-notch stroller only to find that, for some reason, your child doesn't take to it.
Safety car seat
The usage of seat belts and child safety car seats are simply not steps most Malaysian parents take seriously and somehow, they think that holding their children or letting them sit on their lap is enough to protect them from the impact of accidents. As a responsible dad, we hope you'll take the trouble to install a good car seat to keep your precious child safe on the road.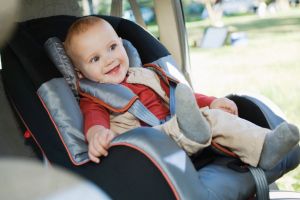 Here's what you should know before making a purchase.
Conforms with the European Union's safety standard ECE R44/04 or ECE R129: These will ensure too, that you pick out the right seat for the right age and weight.
Proper installation: Car safety seats can only perform their duty if they are properly installed.
Get acquainted with ISOFIX: This is a system that provides the safest, easiest and quickest way to install a child car seat correctly without the need of vehicle seat belts.
Two-piece retainer clips: These two-piece clips take some dexterity and ingenuity to unfasten. Without these, toddlers may be able to unbuckle and climb out of their seat by themselves.
Mind the fastening mechanism: The harness straps need to fit baby snugly and be in the right position — read instructions carefully.
Don't ignore the registration card. It's important to fill out and mail the registration card that comes with a car seat so you can be contacted if there's a recall.
Make sure you choose the correct seat for your child's age, weight, and height.
Daddy bag
There may be times when you find yourself having to take baby out by yourself. This means you'll have to bring along diapers, emergency change of clothes, wet wipes, pacifier, milk bottles, etc. Daddy, you'll need a bag, and no, we don't mean you wife's lady-like diaper bag.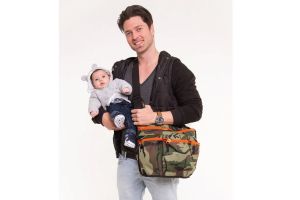 There are actually lots of diaper bags out there that are specifically designed for daddies to use, so get your own!
Here are some points to help you select an ideal diaper bag
Material: Choose a bag made from material that won't stain easily and is easy to wash. Dark colors are always better than light ones, and coarse fabrics are more durable than soft ones.
Don't forget the changing pad: If your bag doesn't come with one, purchase it separately for you'll need this to lay out on surfaces for diaper changes.
Strappy comfort: You need padded straps to save your shoulders when carrying a fully packed diaper bag. If you're picking out a messenger style bag (sling model), pay particular attention to this point.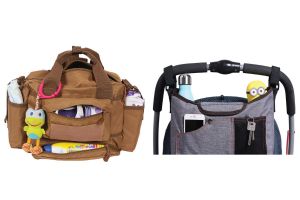 Lots of compartments: Choose one that has ample pockets and compartments to help keep baby's stuff organised so you won't have to fumble around looking for items that tend to disappear between clothes and diapers.
Insulated pocket for bottle: This will help keep your baby's bottle warm. Some bags have more than one insulated pocket.
Easy accessibility: When choosing a diaper bag, test how it opens up and how you can reach in for stuff, for you will, inevitably, find yourself in situations where you might have to reach in your bag and grab something quickly, with one hand.