Create The Perfect Winged Eyeliner With 10 Best Black Eyeliners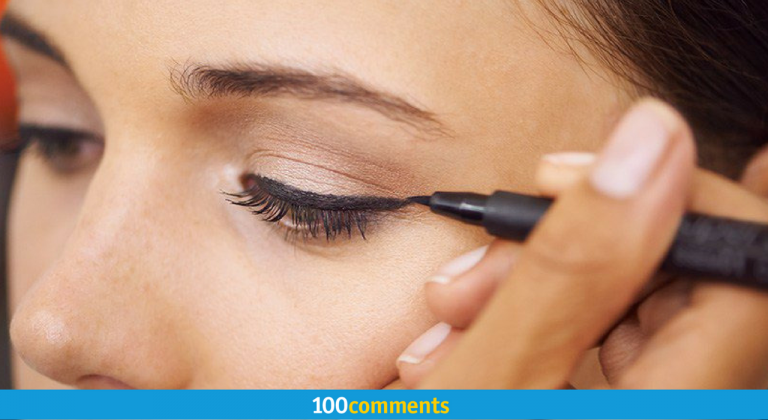 Winged-eyeliner effects, smokey eyes and creative details – you can do almost anything with eyeliner. Whether you prefer gel, liquid or pencil eyeliners, all of them have the same purpose and it depends on your preference and techniques. If you are looking the best eyeliner to master your winged liner or classic cat eyes, we have them all! Create the perfect winged-eyeliner with these 10 best black eyeliners.
Silkygirl Long-Wearing Eyeliner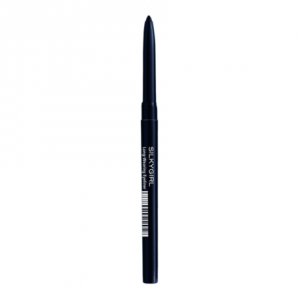 Waterproof and smudge-proof eyeliner special from Silkygirl. You can rely on this eyeliner to give your eyes precise definition. With high volatile silicone content, this liner stays loyal to your eyes all day. The presence of vitamin C derivatives nourishes and care for your lids. It also contains vitamin E to preserve moisture and protect against ageing. A perfect eyeliner for those who is a newbie in wearing eyeliner as it is much practical and easy to use. Read reviews about Silkygirl Long-Wearing Eyeliner.
Canmake Quick Easy Eyeliner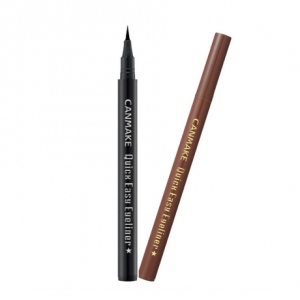 A felt-tip is definitely making eyeliner application easier and with smooth-finishing. It is designed for ease to use, resulting in simple, smooth line and pretty finishing. Canmake Quick Easy Eyeliner has just the right degree of flexibility for superb stability. It can ensure a neat, smooth line without any worries about the tip spreading or wobbliness. The slim felt-tip makes it quick and easy to draw a neat line and simple to target the gaps between lashes and filling them in neatly. Click to know more about Canmake Quick Easy Eyeliner.
Revlon Colorstay Liquid liner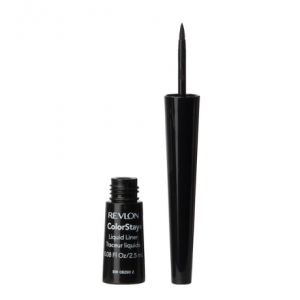 A great liquid eyeliner from Revlon that is long lasting with a high precision finishing. This eyeliner remains intact throughout the day without the need for retouching and giving such an attractive and fully embellished look. The applicator felt-tip allows you to delineate your eyes in just a single stroke. Achieve a perfectly defined and intense line or play around with the thickness winged-eyeliner according to your precision with this eyeliner. Besides, the formula has a quick drying and will be fixed on the eyelid in just 60 seconds. Suitable and gentle to people who use contact lens or have sensitive eyes. It glides effortlessly on your eyelids. Click to know more about Revlon Colorstay Liquid Liner.
EMPRO Black Diamond Liner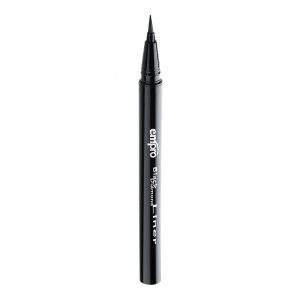 EMPRO creates a smudge-proof and waterproof liner that is long-lasting yet gentle on the eyelids. Not only that, this eyeliner is also easy to remove by using makeup remover and cotton pad. Thanks to its ergonomic shape and aerodynamic brush with firm bristles, the eyeliner ensures smooth and controlled application. It comes in an intense black colour with 100% smudge proof and water resistant. It won't cause any irritation and the shape and size of the eyeliner make it easy to grip and practical to carry anywhere. Read reviews about EMPRO Black Diamond Liner.
Lakme Eyeconic Kajal Black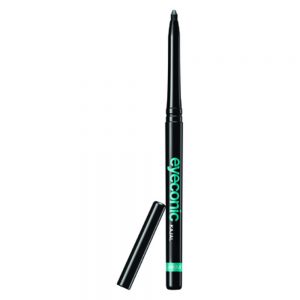 An Indian cosmetic brand, Lakme Eyeconic Kajal Black is a great yet classic eyeliner. A smudge-proof as well as waterproof kajal for everyday use. This eyeliner can last up to 22 hours. So now you can say goodbye to touch-ups and say hello to a long lasting perfectly winged-eyeliner that stay through the day. Make an iconic eye statement with this Lakme Kajal Black and experience the power of beautiful, bold and dramatic eyes. Click to know more about Lakme Eyeconic Kajal Black here.
The Body Shop Skinny Felt Black Eyeliner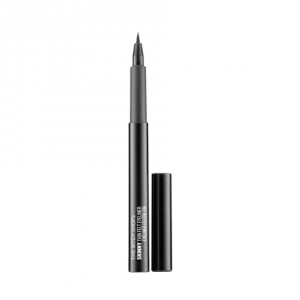 With a fine felt tip to leave you primed for precision, this sleek and sophisticated Skinny Felt Black Eyeliner makes even the most delicate of eyeliner styles possible. It is hassle-free and also a multi-tasking liner where you are free to create according to your creativity. The precise, streamlined eyeliner pen is ideal for creating fluid lines, defining the eyes and adding intensity to your look. The easy to grip and slim tip make it easy to use without any smudge. Read reviews about The Body Shop Skinny Felt Black Eyeliner.
Maybelline Hyper Glossy Liquid Liner Black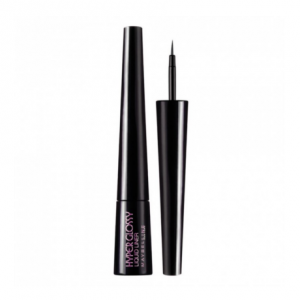 Maybelline Hyper Glossy Liquid Liner Black has a vinyl film formula for a glossy, smudge-proof line that stays for hours for dramatic and bold eyes. This eyeliner includes a soft and flexible brush that provides a smooth and even application that lets you go sleek or boldly chic. With its innovative grip and patented, precise tip; Master Precise Curvy has you covered for a super slim-sleek eyeliner or an intense bold eyeliner to rock your night. The glossy intense finishing is something unique and it is waterproof and smudge-proof. Click to know more about Maybelline Hyper Glossy Liquid Liner Black.
Silkygirl Precision Liquid Eyeliner
A waterproof liquid eyeliner from SIlkygirl taht defines your eyes with precision and intensity. This eyeliner is formulated with nano seaweed plus vitamin E to retain skin's moisture level around your eyes. As the skin around the eyes is sensitive and thin, it is vital to use a beauty product that cares the skin and yet gentle. With the presence of vitamin E, your skin stays fresh and supple thanks to the cucumber extract content as well. The felt-tip brush makes the application even easier for first-time users. Read reviews about Silkygirl Precision Liquid Liner.
Banila Co. Eye Love Cushion Gel Eyeliner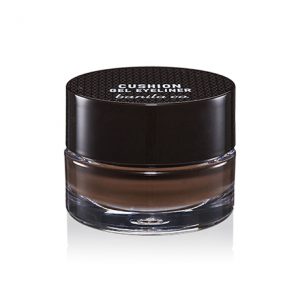 A great cushion gel eyeliner from Banila Co. It features soft creamy gel texture that provides clear looking lines. This gel-type eyeliner is waterproof and resistant to water and sweat. It will stay for hours without any smudge. This gel eyeliner comes with a firm net material that makes you easy to control the amount of the content for a precise application. The smart design of net applicator also is great for hygienic control of the user. Your brush won't get in touch with the gel thus to prevent bacteria or germs to transfer easily. Click to know more about Banila Co. Eye Love Cushion Gel Eyeliner.
V'asia Maharani Eyeliner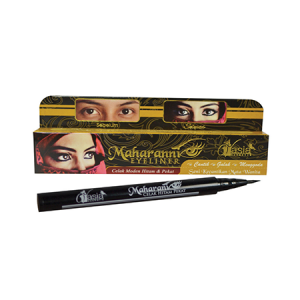 V'Asia is a proud Malaysian product that promotes the usage of eyeliner among women. Maharani Eyeliner is easy to apply due to its quick-drying and long-lasting application. The eyeliner features an intense black colour that is thick to create bold and dramatic eyes. It is smudge-proof and waterproof thanks to the felt-tip that is easy to use and grip. It also helps volumes and enhances lashes for a fuller and bigger eyes. The price is affordable and can last longer. Read reviews about V'Asia Maharani Eyeliner here.