Craftomon's – Kids, Let's Get Creative!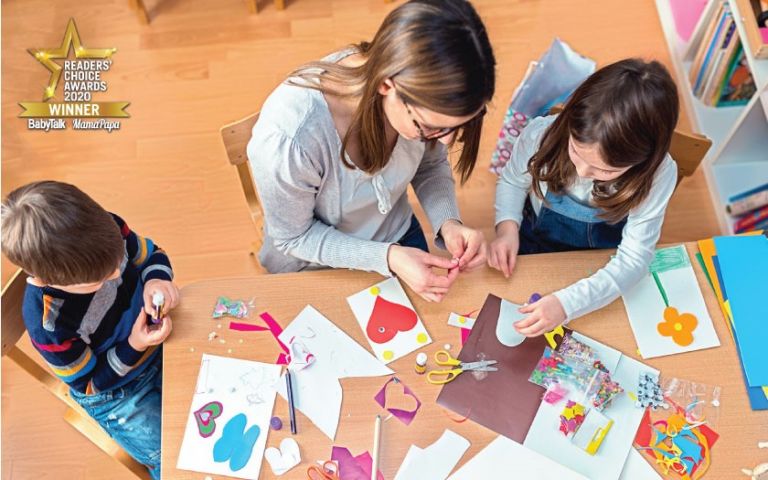 Craftomon's by Open Playschool offers avenues for creative expression via its Craft Workshop and Activities. These include Creative Kids Studio, STEAM Kids, OPS Paint, OPS Clay and OPS Eco Craft. This brand caters to the creative aspects of kids aged 3 and above. Creative Kids Studio centres on improving children's creativity, curiosity and communication skills via PLAY.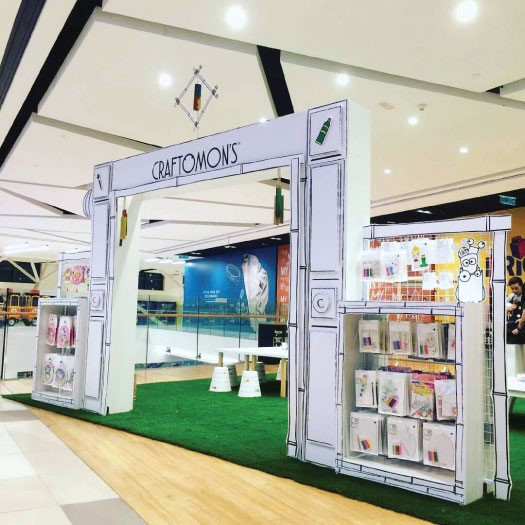 The workshops and activities under Creative Kids Studio are such as Magic Beads, being a 'focusing activity' which improves skills especially hand manipulation and grasping. Kids also learn to differentiate various shapes and colours, while encouraging them to decide on what they plan to make plus the colours which they will opt to use.
Rock Painting enhances imagination towards developing children's brains. Painting the rocks promotes active visualization in enacting animation. This activity also boosts their ability to 'think outside the box' in deriving new solutions for a better outcome.
Creative Play ideas for kids would include Mini Kitchen Playset, Ball Maze Game, Carnival Games, DIY Kit, The Imagination Tree, Play Food (for the Play Kitchen), Paper Rockets and Cardboard Stackers.
While Air-Dry Clay Workshop will teach kids how to mould air-dry clay to create items such as dishes and figurines. This process will entail ways to sculpt, design, decorate and finish each with water-based paints and stencils. The end result – lovely treasured art pieces!
Craftomon's attends to the creative streak in every child, forming a better future for kids in terms of creativity and innovation. It offers not only educational art and craft classes but also art & craft supplies and party/event. Craft enthusiasts can stock up on hassle-free and easy-to-assemble fun products, while satisfying their curious creativity with diverse Craft Packs and Craft-In-A-Box (featuring Clay Kits, STEAM Craft, Seasonal Craft, Themed Craft Learning, Animal Character Kits and lots more!)
Craftomon's has recently won the BabyTalk Readers' Choice Award for the category of Kids' Craft Workshop.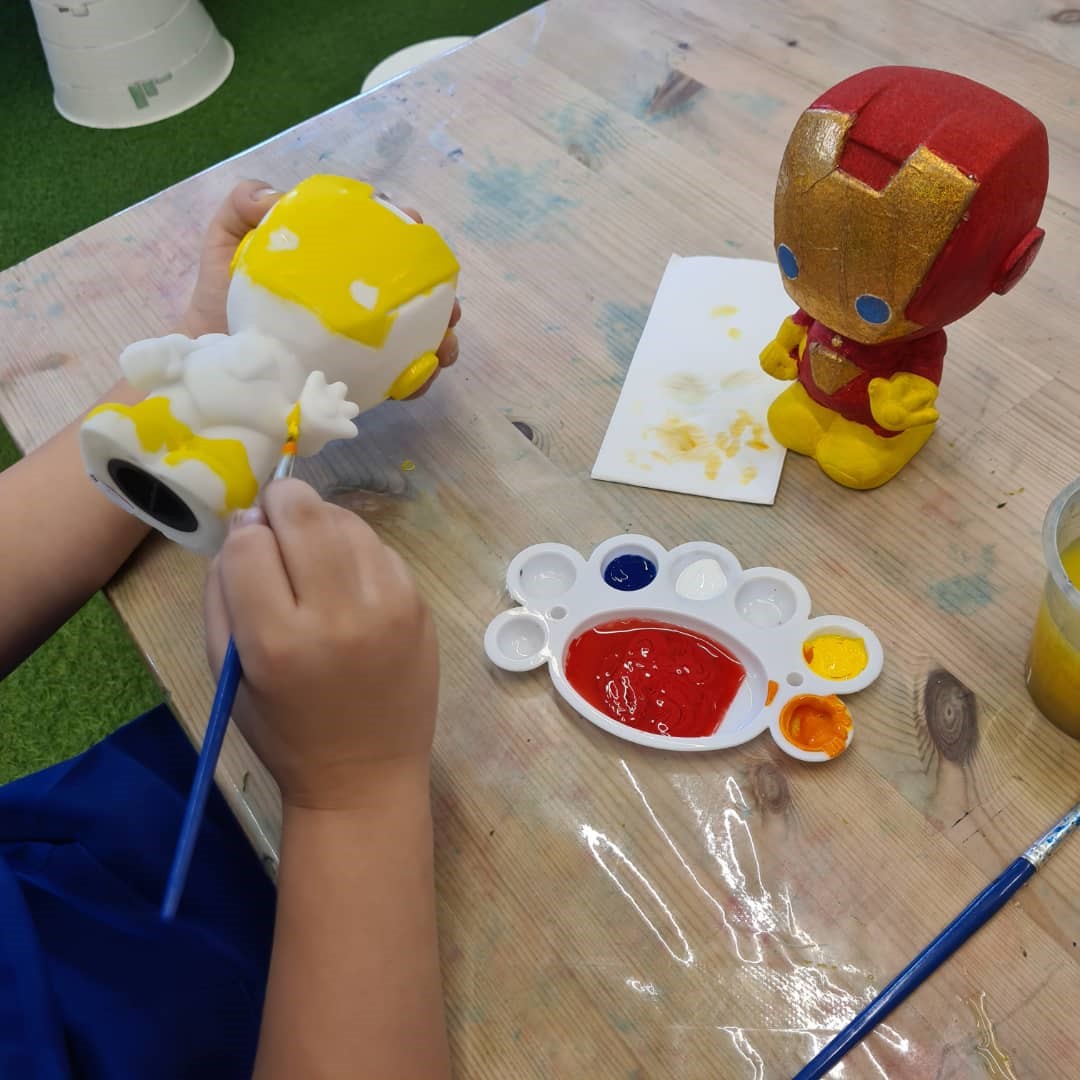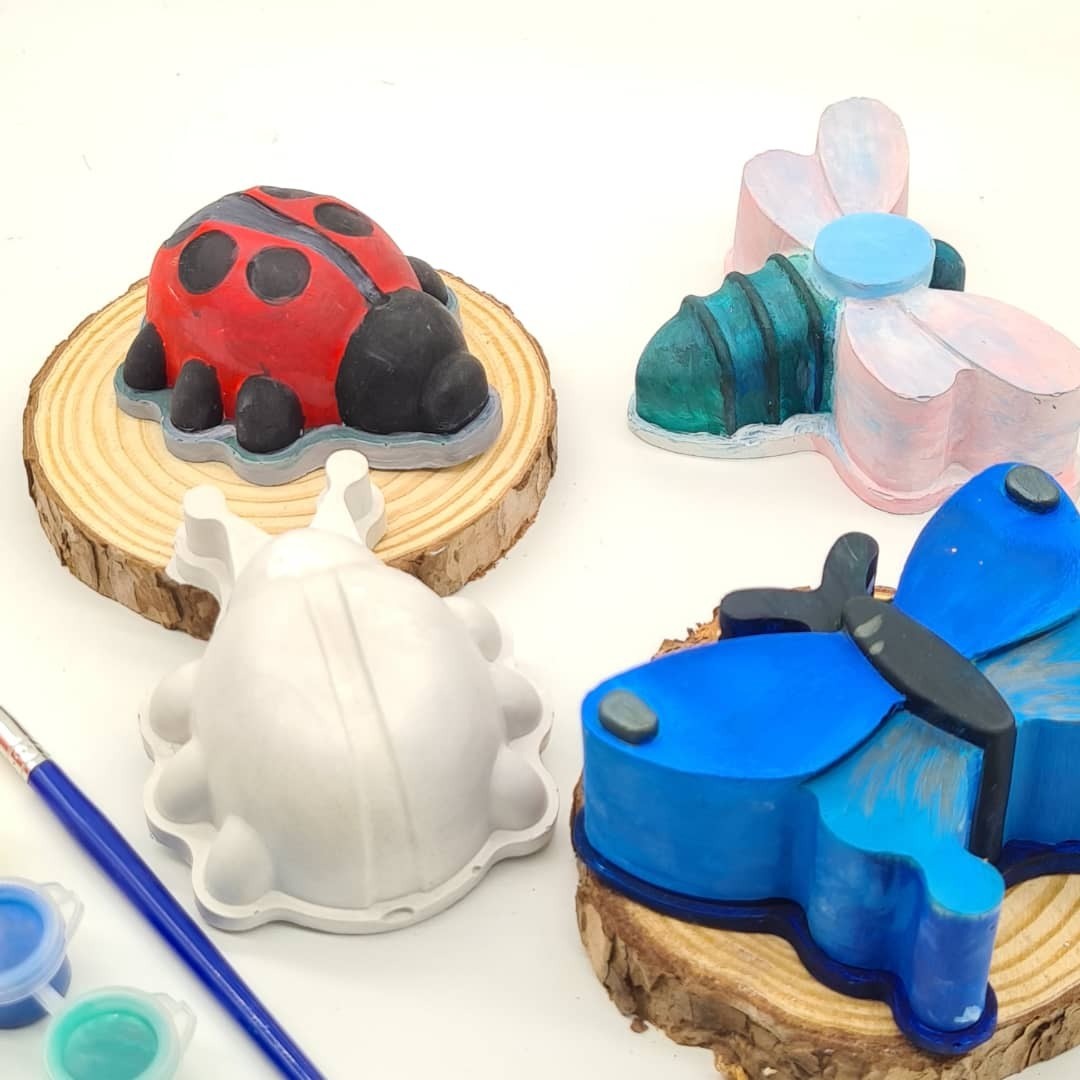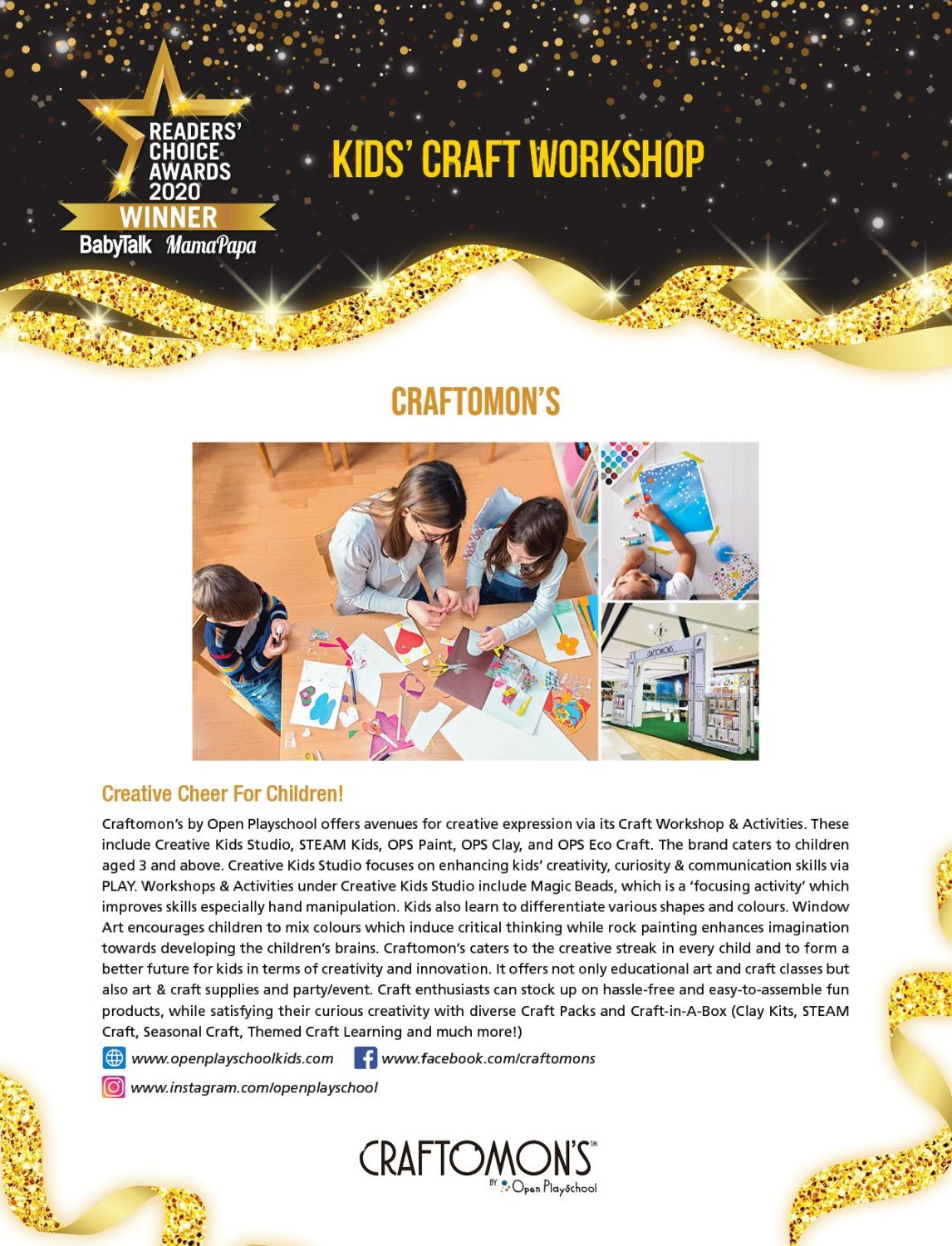 Please do visit their website, Facebook and Instagram for more details.