Cooltopia: Cooling Water With A Fruity Twist – Zesty Lime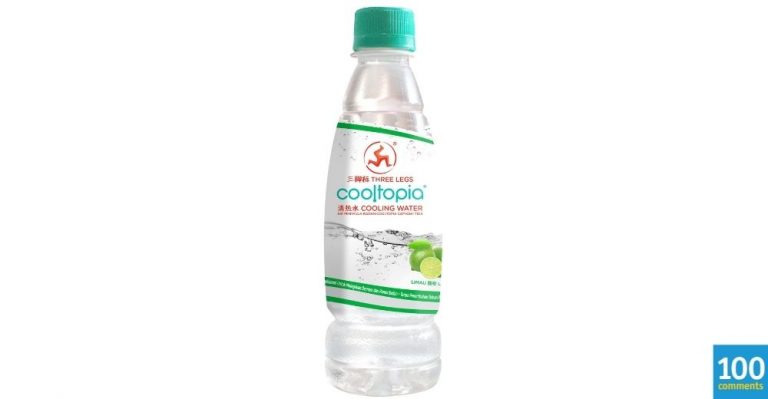 In line with its organisational transformation, the Three Legs brand is focused on providing customer-centric health care products to the marketplace. It does this by continuously developing and expanding its product offering to cater to the present day needs of its customers. Cooltopia is a product extension of classic Three Legs Cooling Water.
Cooltopia cooling water serves to reduce body heatiness. This cooling water forms part of the range of cooling water under the Three Legs Brand. As a heritage brand, Three Legs has over 80 years of experience in the manufacture of cooling water.
Three Legs Cooltopia Zesty Lime Cooling Water brings a splash of citrus freshness and variety to the Coolotpia current series, which includes the Luscious Lychee and Juicy Guava fruity taste. Cooltopia brings you the best of both worlds, improving health whilst delivering a fruity refreshing sensation. It incorporates the cooling function*, contains no preservative, and no colouring. It comes in a convenient 320ml bottle that provides cool relief during the day. It is a healthy choice and solution for you and your family to relieve body heatiness.
Cooltopia Zesty Lime Cooling Water is a refreshing and fruity twist cooling water. Whether you are exercising or eating, Cooltopia makes it the quintessential coolicious cooling remedy to help relieve body heatiness. Designed with a light and easy grip, you can conveniently carry Cooltopia with you everywhere. It is available in all leading Pharmacies, Chinese Medical Halls, Convenience Stores, Supermarkets, Hypermarkets and Petrol Marts.
Have you have tried the Cooltopia Zesty Lime Cooling Water? If so, feel free to share your thoughts with us!