Contest Reviewers Announcement (8 – 13 Mar)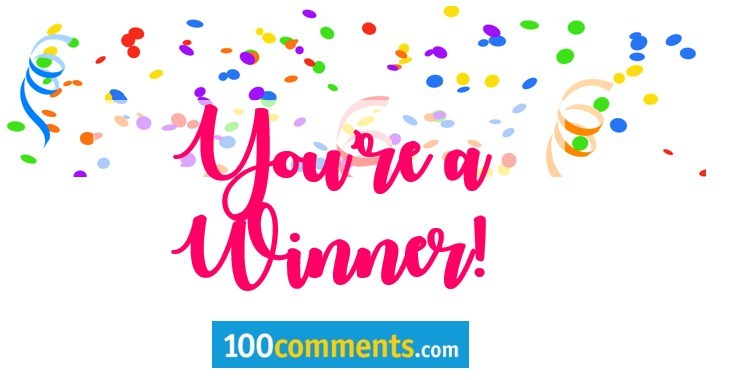 Congratulations to all the reviewers for MBG's TMM Gold with Elderberry, EUBOS Haut Ruhe Protective Cream, Alpha Lipid Lifeline, Natural Organic Baby Wipes and Diapex  Baby Wipes (Batch 2 – it's still on-going, folks) ! Kindly email contest@100comments.com your details as mentioned below to receive further instructions and delivery of your product:
FB Name
Full Name
IC Number
Mailing Address
Mobile Number
Email Address
***IMPORTANT***
As this is a "product for review" giveaway, you are required to write a review (minimum 30 words in any language) with a photo of the actual product on the following links within 2 weeks of receiving the product. Those who did not submit their reviews will not stand a chance to win future contests here.
MBG's TMM Gold with Elderberry:
Review link: https://100comments.com/mbgs-tmm-gold-elderberry/

1. Zurina Omar
2. Syera Syera
3. Milan Wong
4. Wati Ningsih
5. NC Thi
6. Kaness Nur Anis
EUBOS Haut Ruhe Protective Cream:
Review Link: https://100comments.com/eubos-haut-ruhe-protective-cream/

1. Mohamad Riduan Che Halim
2. Wong Siew Huong
3. Laura Erlyna
4. Eve Ying
5. Carrie Pek
6. Siti Rohaida Yusof
7. MeiMei Chuah
8. Victoria Low
9. Cherry Berry
10. Fong Fong
Review Link: https://100comments.com/alpha-lipid-lifeline-colostrum-milk-powdered-drink/

1. Rosmawati Aboo Hassan
2. Marcus Wong
3. Juraini Binti Che Ismail
4. Dyg Mass
5. Kinoko Cheong
Review link: https://100comments.com/natural-organic-baby-wipes/

1. Christine Cheah
2. Connie Lim
3. Aizan Ali
4. Nurhafzian Md Fazil
5. Aki Tan
6. Muhammad Akif Mikhail
Diapex Soft Baby Wipes (80 sheets):
Review Link: https://www.100comments.com/diapex-soft-baby-wipes

1. Lee Thing Fam
2. Wong Hiong Hii