Contest Reviewers Announcement (29 Mar – 3 Apr)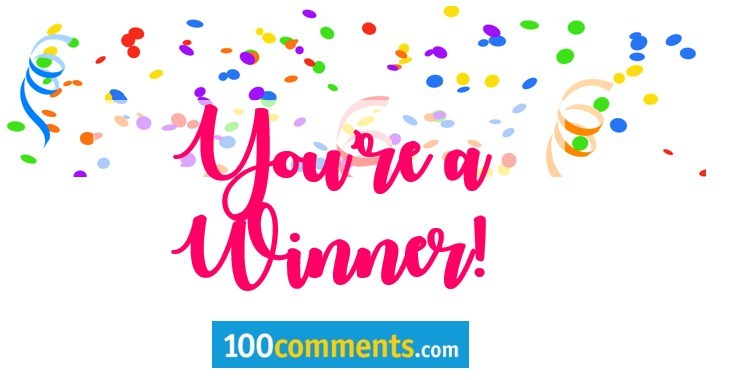 Congratulations to all the reviewers for River Veda Everyday Honeysuckle Moisturiser, Three Legs Tinea-Kare Anti-Fungal Cream, Brother Max Heat Sensitive Travel Spoons and Innolac Probiotics Powder! Kindly email contest@100comments.com your details as mentioned below to receive further instructions and delivery of your product:
FB Name
Full Name
IC Number
Mailing Address
Mobile Number
Email Address
***IMPORTANT***
As this is a "product for review" giveaway, you are required to write a review (minimum 30 words in any language) with a photo of the actual product on the following links within 2 weeks of receiving the product. Those who did not submit their reviews will not stand a chance to win future contests here.
River Veda Everyday Honeysuckle Moisturiser 5ml
https://100comments.com/river-veda-everyday-honeysuckle-moisturiser/
1. Mimie Sheekela Wellan
2. Betty Liew
3. Rosmawati Aboo Hassan
4. Iris Chen
5. Ling Lik
6. Eiyda Kerol

Three Legs Tinea-Kare Anti-Fungal Cream
https://100comments.com/three-legs-tinea-kare-anti-fungal-cream/
1. Victoria Low
2. Ina Dahlia Azlina
Brother Max Heat Sensitive Travel Spoons
https://100comments.com/brother-max-heat-sensitive-travel-spoons/
1. Carrie Pek
2. Siti Sarah
Innolac Probiotics Powder
https://100comments.com/innolac-probiotics-powder/
1. Koo Pooi Yee
2. Jet Poon
3. Mohamad Riduan Che Halim
4. Nik Zulaikha Shah
5. Amani Honey
6. Milan Wong
7. IsMi Nour Ammar
8. Yong Liha
9. Chriss Tee
10. Genie Chen
11. Jenny Chin
12. Victoria Ting
13. Lizawati Rosli
14. BabyQue Xailyn
15. Huihui Mummy
16. Hernee Nazir
17. Chew Chewies
18. Fazi' Danish
19. Rohana Awang Long
20. Leng Wing