Contest Reviewers Announcement (17 – 24 May)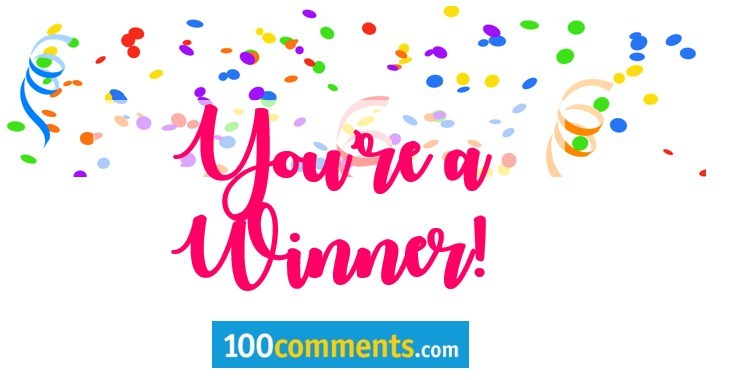 Congratulations to all the reviewers for Combi Nail Scissors, Percy Pup Activity Spiral, Minipod Mitten, bootee & bonnet set and BabyOrganix Top to Toe Cleansers! Kindly email contest@100comments.com your details as mentioned below to receive further instructions and delivery of your product:
FB Name
Full Name
IC Number
Mailing Address
Mobile Number
Email Address
***IMPORTANT***
As this is a "product for review" giveaway, you are required to write a review (minimum 30 words in any language) with a photo of the actual product on the following links within 2 weeks of receiving the product. Those who did not submit their reviews will not stand a chance to win future contests here.
Review Link: https://100comments.com/combi-baby-label-nail-scissors/
Carrie Pek
Dyg Mass
Adeline Lim
Jet Poon
Nur Afiqah Mohd Ariffin
Review Link: https://100comments.com/percy-pup-activity-spiral/
Nor Hidayah Azreen
May Mei
Carmen JC
Sandra Lee
Mei Yin H'ng
Step Soh
Mohamad Riduan Che Halim
Ieda Hidayah
Jet Poon
Minipod Mitten, bootee & bonnet set
Review Link: https://100comments.com/minipod-mitten-bootee-bonnet-set/
Rafqah Atiqah Rafi Aiman
Aiza Man
Mohamad Riduan Che Halim
May Mei
Nur Afiqah Mohd Ariffin
Gee Gee
MeiMei Chuah
BabyOrganix Top to Toe Cleansers
Review Links: 
Haizan Raz
Akid Zulfaqar
Gee Gee
Chan Hoi Yee
Sallyinlee Tung
Rafqah Atiqah Rafi Aiman
Victoria Low