Complete Confinement Care for New Moms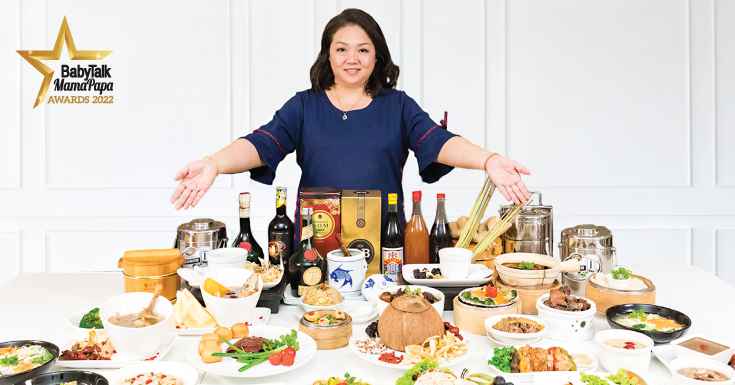 Since its establishment in 2008, BabyMom Confinement Home has elevated the confinement industry in Ipoh in significant ways. It was the first confinement centre in Ipoh as well the first there to offer single rooms to encourage breastfeeding.
BabyMom Confinement Home is the perfect place for new mothers to recover after childbirth. Located in the heart of a serene residential enclave in Ipoh, it offers a comfortable and conducive environment for healing. The founder, Mrs. Foo, a mother of three herself, has a decade of experience in the industry. As such, BabyMom offers a complete range of services and facilities, including confinement stay and care, confinement nannies, and confinement meal deliveries.
Nutritious and Personalised Confinement Meals
At BabyMom Confinement Center, they understand that breastfeeding is one of the primary considerations during confinement. This is why their confinement meals are specially prepared to supplement the recovery and lactation needs of new mothers. With many years of experience in providing the best nutrition, they employ modern nutrition concepts and the proven traditional diet to create confinement meals that are both delicious and nutritious.
Mothers can choose from four types of confinement packages to suit their needs, including vegetarian for those who do not consume meat. Mrs Foo, a pioneer of vegetarian confinement meals in Ipoh, offers a variety of nutritious and delicious vegetarian confinement options. Apart from the absence of meat, there is actually no difference between vegetarian confinement meals and traditional confinement meals. BabyMom substitutes a variety of fresh vegetables to replace the nutrients in meat to guarantee that moms receive a well-balanced diet.
A Comfortable Place for New Moms to Recover
The confinement home is a great place for new mothers to learn about breastfeeding from qualified lactation consultants. Other services offered by BabyMom Confinement Home include herbal baths, laundry services, free transportation to hospitals and clinics, and professional nannies to help care for newborns.
BabyMom is housed in three individual single-storey bungalows that are nearby to six major government and private hospitals, making it convenient for moms to go for their postnatal check-ups. There are 24 single rooms divided into three categories to prioritise privacy and breastfeeding, with a few exceptions to allow for a husband's stay. With a "home sweet home" concept, it's no surprise that BabyMom is a popular choice for confinement among Perak's new mothers.
Recently, BabyMom Confinement Home became the gold winner in the BabyTalk MamaPapa Awards 2022 in the Best Confinement Centre (Perak) category.
A stay at BabyMom Confinement Home will ensure that moms and their newborns receive the essential care and nutrients they need for their health and wellbeing. This gives both mom and baby a great start in their new chapter in life.
For more information about BabyMom Confinement Home, please visit their website and Facebook and Instagram pages.