Columbia Asia Hospital – Seremban: More than Two Decades of Excellence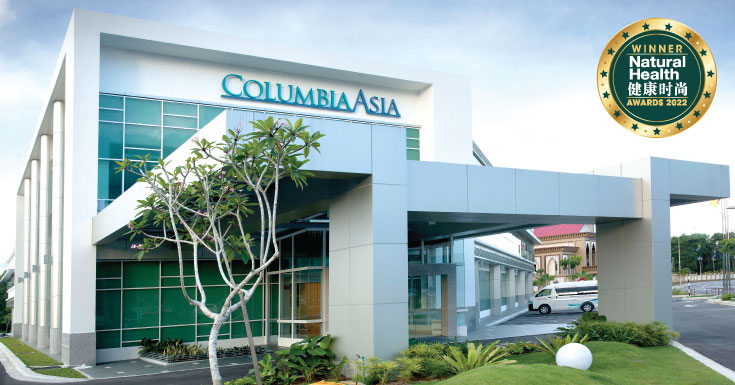 Established in 1999, Columbia Asia Hospital – Seremban stands as the first acute care facility under the Columbia Asia brand in Malaysia. Conveniently situated just 60km south of Kuala Lumpur, the hospital occupies a strategic location in close proximity to residential areas like Nilai, Senawang, and the burgeoning township of Bandar Baru Sendayan. It also enjoys close proximity to the Oakland Commercial Centre in Seremban 2.
What initially began as a modest two-storey establishment has now evolved into two separate buildings, known as the North and South Wing, seamlessly connected by a bridge walkway. This expansion has significantly bolstered the hospital's capacity, enabling it to cater to the healthcare needs of over 500,000 residents.
Utilising Cutting-Edge Medical Technology
Columbia Asia Hospital – Seremban places a strong emphasis on leveraging cutting-edge medical technology to facilitate accurate diagnoses and effective treatments. Equipped with state-of-the-art facilities including a Cardiac Catheterisation Lab and Cardiac MRI, this private healthcare provider remains at the forefront of medical advancements. As a comprehensive multi-disciplinary hospital, it covers a wide range of medical specialties, encompassing Cardiology, Obstetrics & Gynaecology, Paediatrics, General Surgery, Internal Medicine, Ear Nose & Throat, Dermatology, Orthopaedics, Neurology, Nephrology, Ophthalmology, Urology, as well as sub-specialties like Maternal Foetal Medicine and Advanced Respiratory Medicine.
In addition to these services, Columbia Asia Hospital – Seremban also conducts specialised operations, such as Maxillofacial Surgery, Vascular Surgery, and Vitreo-retinal Surgery. The hospital takes great pride in the expertise of its consultants, who have accumulated vast experience through their involvement in both public and private medical practices.
Forging Strong Bonds with the Seremban Community
Recognising the importance of giving back to the Seremban community, which has steadfastly supported the hospital through challenging times, Columbia Asia Hospital – Seremban's Recreational Activity Committee actively volunteers their time to engage with the underprivileged. Their volunteer activities involve refurbishing the surroundings of elderly care homes and orphanages, as well as spending quality time with the residents, brightening their days with joy and companionship.
Through the unwavering commitment and support of their esteemed medical teams, comprising dedicated specialty nurses, dieticians, lab technicians, and physiotherapists, Columbia Asia Hospital – Seremban upholds their core values of prioritising customers, striving for excellence, maintaining integrity, and actively engaging with the community.
For more information, visit their website, Facebook and Instagram pages.
Columbia Asia Hospital – Seremban is the Natural Health Readers' Choice Award 2022 winner in the Hospital (Seremban, Negeri Sembilan) category.