Columbia Asia Hospital – Klang: Right Here For You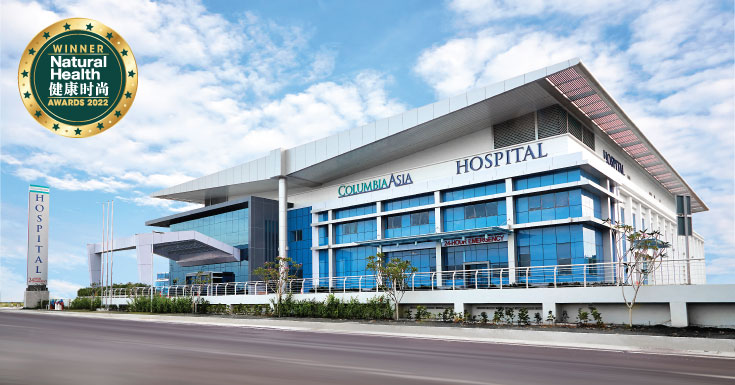 Columbia Asia Hospital – Klang has made remarkable strides since its inception in 2017. Positioned as the preferred healthcare destination in Klang and its surrounding areas, including Setia Alam, Bukit Raja, Bandar Baru Klang, Kapar, and Pekan Meru, the hospital brings top-quality private healthcare services closer to the local communities.
A State-of-the-art Medical Facility
As a contemporary medical facility, Columbia Asia Hospital – Klang leverages cutting-edge medical sciences to detect, diagnose, and treat diseases. Its cardiac care services encompass a Cardiac Catheterisation Lab, CT Coronary Angiography, Echocardiography, Electrocardiogram, Peripheral Angioplasty, and Stress Echocardiography. In the field of Orthopaedics, the hospital specialises in Trauma and Joint Replacement Surgery, along with Arthroscopy Sports Surgery, among other procedures.
To enhance its kidney care offerings, the Nephrology unit has recently launched a dialysis centre equipped with dialysis stations integrated with a Therapy Data Management System. This advanced system enables thorough and efficient monitoring of patients' progress. Additionally, the Neurology unit provides comprehensive treatments for conditions and diseases associated with the brain, spinal cord, nerves, and muscles. Neurology diagnostic tests encompass MRI or CT scans for detecting brain and spinal cord lesions, Electroencephalogram (EEG) for examining brain waves, nerve conduction studies (NCS), Electromyography (EMG), and Evoked Potential (EP) for assessing nerves and muscles.
Columbia Asia Hospital – Klang also specialises in various other medical disciplines, including Dermatology, Ear Nose & Throat (ENT), General Surgery, Obstetrics & Gynaecology, Ophthalmology, Paediatrics, and more. Additionally, the hospital offers essential services such as Physiotherapy and Dietary Counselling to cater to patients' diverse needs.
Garnering International Recognition
The exceptional quality of healthcare provided by Columbia Asia Hospital – Klang is evidenced by its 4-year Accreditation status under the 6th Edition of the Malaysian Society for Quality in Health (MSQH) standard. This achievement reflects the hospital's unwavering commitment to upholding high service standards while prioritising delivery, quality, and integrity.
The MSQH accreditation is recognised both in the national and international levels, marking a significant milestone in the hospital's dedication to delivering patient-centric care, ensuring safety, and providing quality healthcare services in a caring environment. It serves as a testament to Columbia Asia Hospital – Klang's continuous efforts to offer the best possible care to patients and their families.
The team of specialists and nurses at Columbia Asia Hospital – Klang are dedicated to addressing your healthcare concerns with empathy and compassion, drawing upon their extensive experience in both private and public practice. Families and businesses seeking a trustworthy healthcare provider can confidently rely on the hospital's unwavering commitment to delivering exceptional healthcare services. You can be sure that Columbia Asia Hospital – Klang is right here for you.
For more information, visit their website, Facebook and Instagram pages.
Columbia Asia Hospital – Klang is the Natural Health Readers' Choice Award 2022 winner in the Hospital (Klang, Selangor) category.