Chubbii Babies: Elevating the Art of Newborn Gifting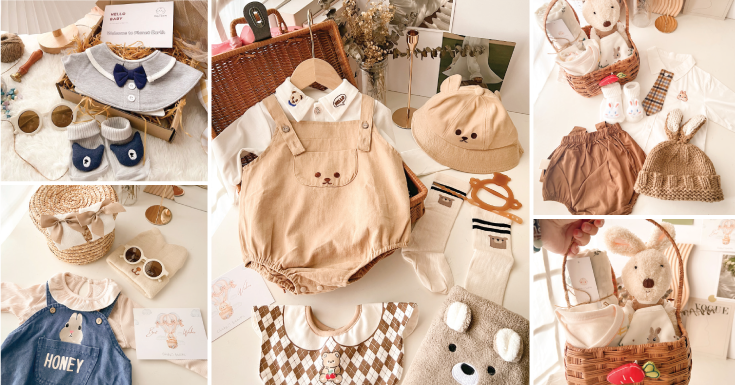 Selecting the perfect newborn gift can be a delightful yet challenging endeavour, as it requires catering to the preferences of not just the adorable bundle of joy but also the discerning taste of the proud parents. However, no one understands this delicate balance better than Chubbii Babies, an award-winning brand renowned for its exquisite newborn gift sets.
A World of Choices
Chubbii Babies has mastered the art of offering an extensive range of newborn gift sets that cater to a variety of tastes and budgets. Their commitment is to ensure that everyone can experience the joy of gifting thoughtful and beautifully curated presents for newborns. Whether you're looking for a luxurious gift or a budget-friendly option, Chubbii Babies has you covered.
Uncompromising Quality and Style
One hallmark of Chubbii Babies is their unwavering dedication to exceptional quality and style. There are no compromises when it comes to the selection of items that make up their gift sets. Every item is carefully chosen to reflect the utmost care and thoughtfulness. From stylish little clothing to adorable apparel and mix-and-match pieces, every element exudes love and attention to detail. Even the packaging, often overlooked but vital in creating a lasting impression, is a testament to their commitment to style and taste.
Thoughtful Presentation
Chubbii Babies understands that the presentation of a gift is just as important as the contents. Their gift sets come beautifully packaged in lovely rattan boxes, each designed to evoke a sense of care and thoughtfulness. When parents receive a Chubbii Babies newborn gift set, they are not just receiving items; they are receiving a gesture of love and celebration.
Zodiac-Themed Limited Editions
Adding an extra layer of charm and meaning to their offerings, Chubbii Babies annually releases limited edition gift sets featuring zodiac designs. These designs are not only adorable but also hold special significance, making them the perfect choice for celebrating the arrival of a new family member. These limited editions add a unique and personal touch to the gifting experience.
In a world where the act of gifting is a gesture of love and celebration, Chubbii Babies has perfected the art of newborn gifting. Their dedication to quality, style, and thoughtful presentation ensures that every gift from Chubbii Babies is not just a present but a cherished keepsake that embodies love, care, and consideration for the newest members of our families.