Choosing a Hospital for Your Childbirth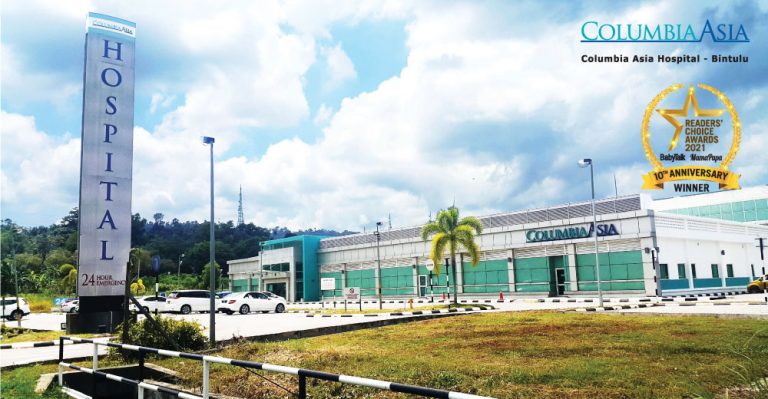 It's completely normal to feel anxious and overwhelmed when you find out you are pregnant, especially if you are a new parent. "What now? Which doctor do I see? Where to deliver?" Naturally, in every step of your pregnancy journey, you will want assurance that you are in good hands.
Based on the general model of a Columbia Asia medical facility, Columbia Asia Hospital – Bintulu comes across as a neighborhood hospital with only 21 beds. "The concept behind this simplicity, among other factors, is to enable us to give more focus and attention to each patient without compromising on the quality of our healthcare services and amenities," says the hospital's General Manager, Hazlim Sham Ibrahim.
For communities in and around Bintulu that are largely from the industrial sector, recommendations through word of mouth are commonplace. The preference is for doctors who go beyond their vast experience and high qualifications in order to connect with patients. "It's not all clinical," says Consultant Obstetrician & Gynecologist at Columbia Asia Hospital – Bintulu, Dr Abi Ling. "I regard patients as family members. You have to spend time talking to them; about themselves and their families. You have to earn their trust and confidence."
"In a close-knit community like Bintulu, it feels like everyone knows everyone," says Dr Haslina Sarkawi, also an Obstetrician & Gynecologist at Columbia Asia Hospital – Bintulu. "When you bump into your patients and their children, they will remind you that you helped deliver their children and now that child is in school! As an obstetrician, things like these make me very happy," says Dr Haslina who has been with the hospital for eight years.
As an award-winning hospital in maternity services, Columbia Asia Hospital – Bintulu is fully equipped with two labour rooms, a special care nursery with incubators, phototherapy and continuous fetal monitoring. Other than pregnancy and childbirth, the hospital also covers reproductive health, preconception and fertility issues. Pre and post-natal workshops are held almost every quarter featuring talks by various Columbia Asia experts in mother and child care. These involve various topics, from pain relief medications to the wonders of breastmilk.
"New mothers need help with matters such as lactation guidance and wound care. Our job is to ensure them that we are here to assist," says Charge Nurse, Sandra Joshua who trains the nursing unit at the hospital. "Our maternity patients deserve extra care and moral support."
With the right source of information, you can make informed decisions and know what to expect on your pregnancy journey. It boils down to choosing the right hospital to deliver your little one, and your pregnancy journey should be a fulfilling and joyful experience!
Columbia Asia Hospital – Bintulu has emerged as the winner for the category of Hospital (Maternity Category) – Bintulu, Sarawak, in the recent BabyTalk Readers' Choice Awards.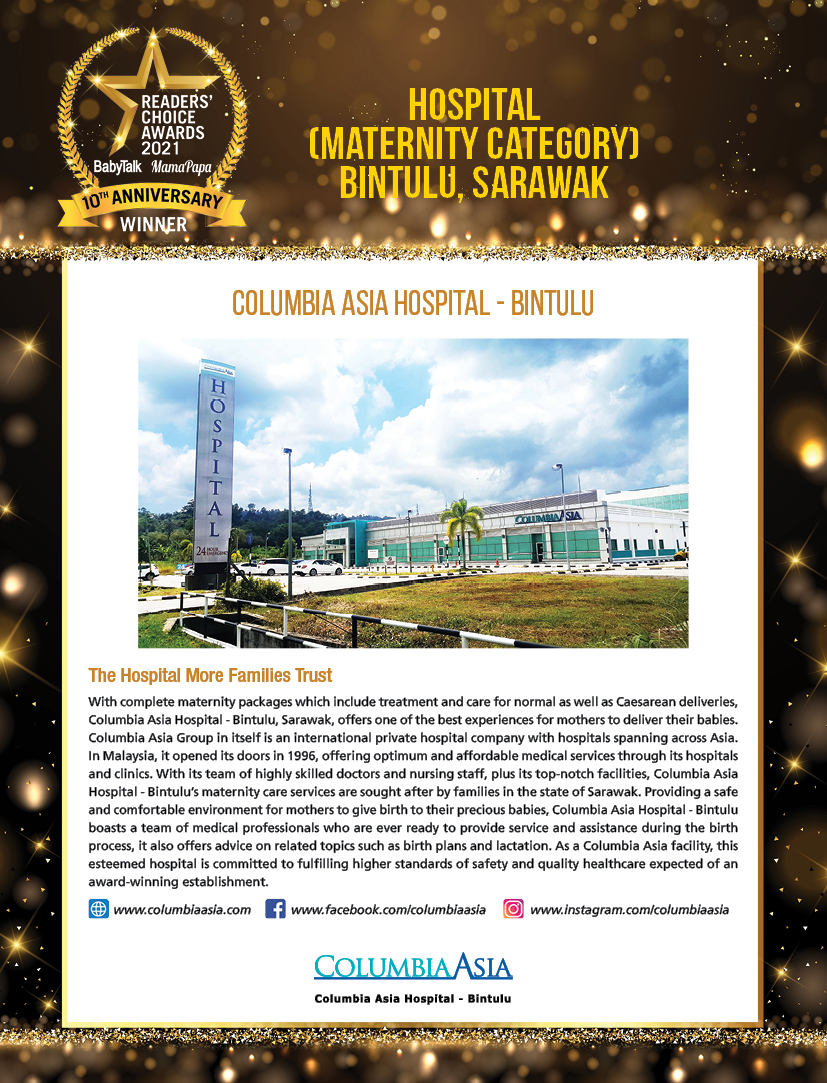 For more information, visit their website,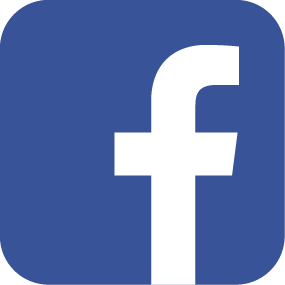 Facebook page and
 Instagram page.