Celebrating 40 years of experience for babies and parents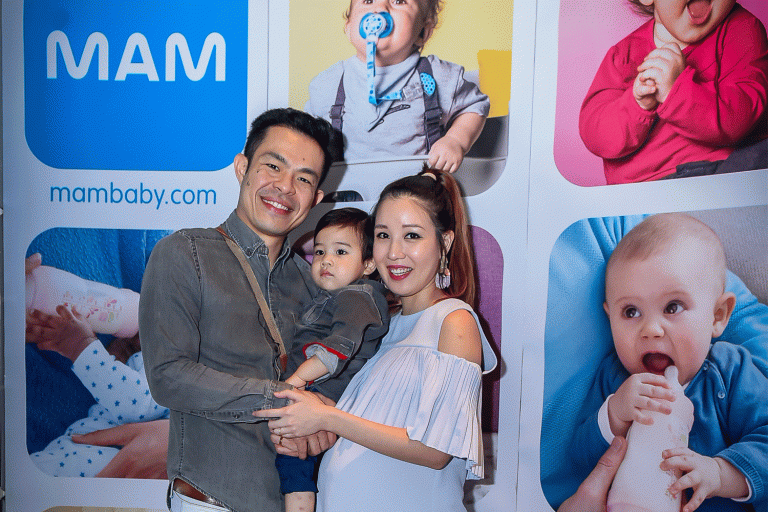 Founded in 1976 by Austrian plastics engineer Peter Röhrig, MAM Baby has been creating innovative and unique baby products like soothers and baby bottles that make life easier and more enjoyable for babies and parents for 40 years.
Röhrig's unique insight was creating baby products that combined attractive, innovative design with proven medical benefits. In the mid-1970s, the choice was one or the other. Röhrig committed his then young company to provide both, and the results were quick in coming.
MAM sold its first soother in 1976 and today–40 years later–is firmly established as the world's leading authority on the design of baby products. Besides soothers & baby bottles, MAM's product portfolio has evolved over the years to include related accessories and breastfeeding products and cups and specialist teething and oral care products.
A unique value-based approach
This diversity has been carefully managed. From the beginning, product development at MAM was very focused. As Peter Röhrig explains: "For us, it's not about the number of innovations: it's about creating products that have intrinsic value, based on understanding what babies and parents need." This approach has become a central part of MAM's DNA.
MAM goes global
As an Austrian brand with production plants in Hungary and Thailand, MAM currently employs over 600 people and sells over 60 million products annually in 60 countries, spread across all five continents. The company is the market leader for soothers in the USA and much of Europe, including the Scandinavian countries, the Czech Republic and Austria, as well as in Brazil, Israel and Chile.
Strength in numbers
To give some sense of the scale of the operation today, two MAM products are sold somewhere in the world every second. Eight metric tons of latex is used each year in the production of soothers alone, and almost 218,000 soothers & bottles are produced every day. MAM's pro-ducts feature 370 different motifs and each production employee finishes over 1,000 products daily.
Fair dealing and meticulous quality
With a strong emphasis on ethical business practices and fair dealing, MAM has its own natural latex production facility in the south of Thailand, which has been given a CSR award for excellent working conditions.
MAM is committed to producing only 100% safe, top-quality products for babies and young children. For this reason, extensive testing is carried out to ensure product safety and reliability. MAM soothers are subjected to 40 different testing methods, while bottles need to pass 28 separate tests.
In 2014, almost 10,000 hours of working time were invested in in-house quality and compliance testing. These efforts play a major role in securing MAM's leadership position in their sector. MAM is also a key member of eight international scientific and standardisation committees.
The power of innovation
As evidence of the company's innovation power, MAM currently holds 102 creative & technological patents, 214 design patents and six utility patents. MAM products have won a string of awards, including two prestigious Red Dot design awards in the last four years. These are only made to the most exceptional examples of design and are recognised as a quality seal worldwide.
Alongside steady organic growth, the company has won a loyal following among consumers worldwide. In November 2015, the MAM Club had over 300,000 members while their Facebook likes topped 1 million across the globe.
Research and development: the keys to success
MAM founded and continues to build its reputation on the proven quality and medical benefits of its products. All products are researched and developed in partnership with relevant professionals – from orthodontic specialists to midwives and paediatricians – and extensive market research among consumers. MAM currently cooperates with more than 20 medical partners worldwide and conducted studies involving 36,000 parents in 15 countries between 2010 and 2015.
What began 40 years ago as one man's dream has since grown – through a combination of meticulous planning and finely honed processes – into one of the world's most respected names in products for babies and young children. MAM is looking forward with anticipation to the next 40 years.
For more information visit also mambaby.com