CARiNG Pharmacy Launches Shopper Loyalty Mobile App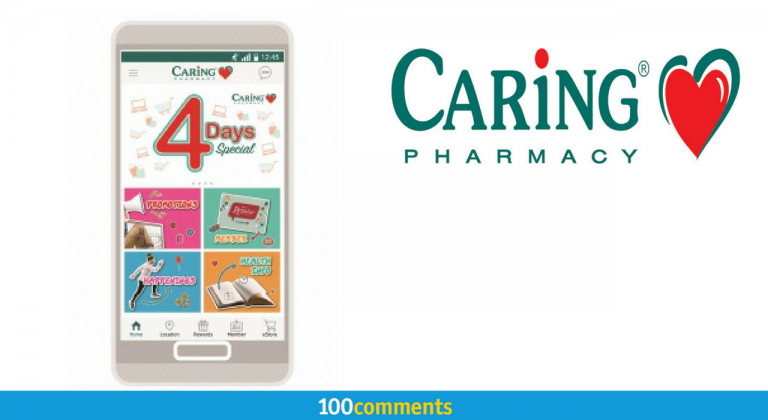 Great news for CARiNG loyal customers, CARiNG Pharmacy had recently launched its new CARiNG Regular Membership Programme mobile app to connect, engage and reward their customers all in one place. This mobile app is more than just a digital membership card as it keeps users abreast of the latest happenings and updated promotions from CARiNG so that you won't miss out.
Acknowledging that most consumers are swamped with tons of loyalty programme and membership cards that would overwhelm any wallet, Managing Director of CARiNG Pharmacy Retail Management Sdn Bhd, Mr Chong Yeow Siang said, what is the use of a loyalty program card if it sits idle at home without any purpose and benefit? "These days, no one leaves home without their mobile phones so our CARiNG Regular Membership Programme remains accessible at all times!", he adds.
This new membership programme mobile app is developed in partnership with Capillary Tech to make consumer easily access it. The 'HOME' screen ables users to access the latest news on health and nutrition specially curated by the CARiNG team of health experts. Users are fed with updates on CARiNG regular roadshows, free health screenings, talks and workshops conducted by the CARiNG team via this mobile app as well. CARiNG's quarterly newsletters are just a click away from the mobile app.
Go cardless with this mobile app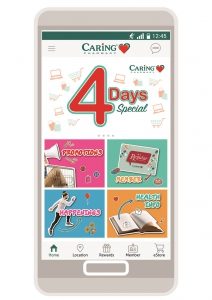 You can access 114 outlets nationwide by just clicking on the 'LOCATION' button. It allows users to locate the nearest CARiNg outlet and save their favourite ones for future reference. As an electronic loyalty mobile card app, this app provides the benefits same as a regular card minus the hassle and taking space in your bag. Users can click on the 'MEMBER' buttons to know the user's membership number and also barcode for scanning purpose and loyalty points accumulated for redemption.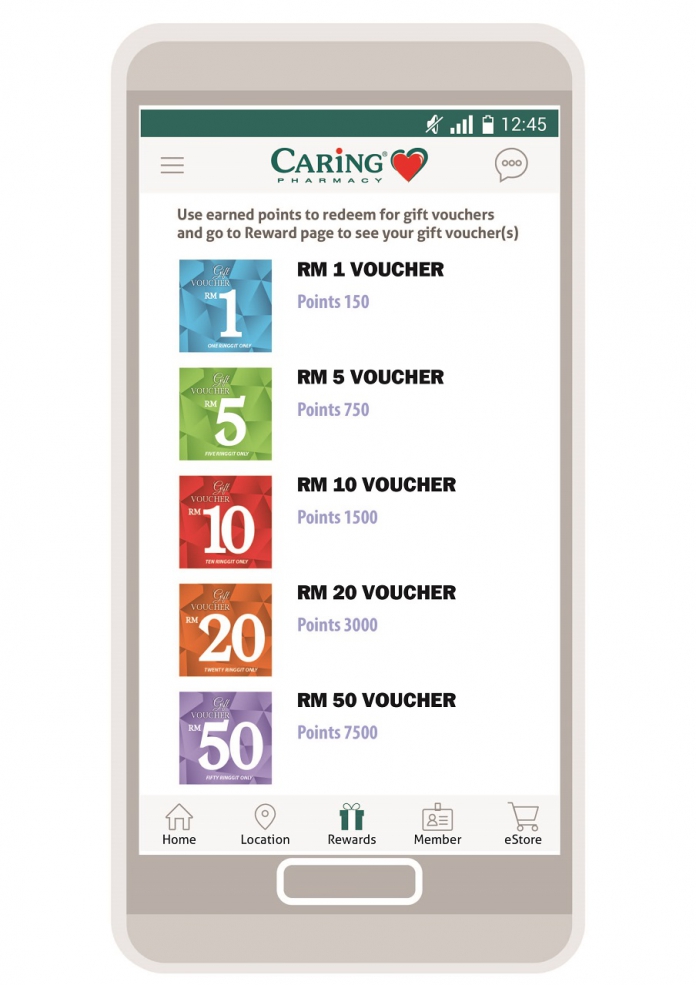 What makes it more special is, the ingenious 'VOUCHER' button displays all the user's available vouchers to redeem. This eliminates the need to physically keep vouchers and miss the redemption period because users lose track with the date. Users will be rewarded with a RM5 birthday voucher and also receive 3X birthday points on all their purchases.
With this mobile app, users can access to e-store where they can shop online. Beat the crowds, traffic and difficult to find a parking spot with a peaceful shopping experience anywhere, anytime with CARiNG mobile app. For Android users, you can download this mobile app via Google Play Store and discover all the benefits and promotions that they have to offer.