Care Your Lips With These 10 Amazing Lip Balms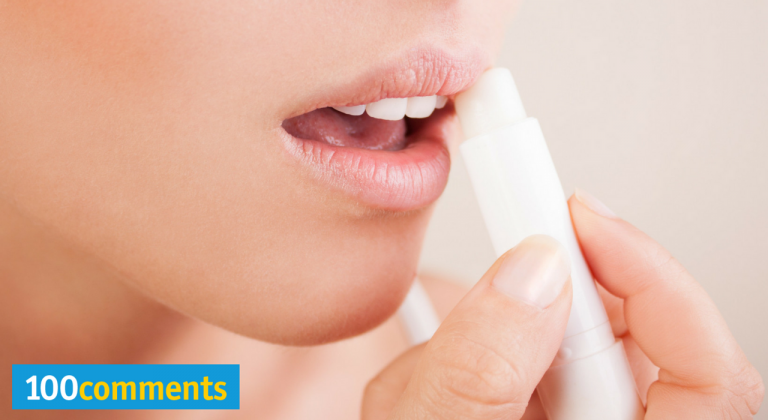 Dry, chapped and cracked lips are absolutely terrible and miserable to deal with. You tend to lick your lips to add some moisture but do you know that you are prohibited to do it? Licking your lips actually dries them out even more and also irritate your lips. Drink plenty of water to keep them hydrated but the problem seems to be unsolved. This is when a lip balm becomes handy. Care your lips with 10 amazing lip balms to keep it under control.
LIPICE Sheer Color Lip Balm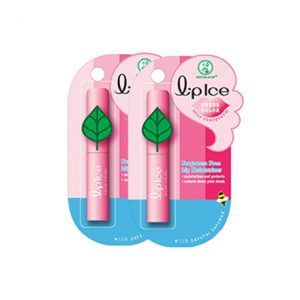 Care your lips with LIPICE Sheer Colour Lip Balm! It creates different shades of pink according to your lips tone. It features a changeable colour as it goes on clear and gradually changes colour to slightly sheer pink which further enhances the natural beauty of your lips. Infused with Commiphora Mukul herbs extract to smoothen fine lines and keep your lips supple and bouncy. This lip balm is also enhanced with beeswax and argan oil for more than 10 hours moisturising. It can brighten dull lips thus creating smooth, healthy and moisturized lips. Read reviews about LIPICE Sheer COlour Lip Balm here.
Nivea Lip Care Fruity Shine Cherry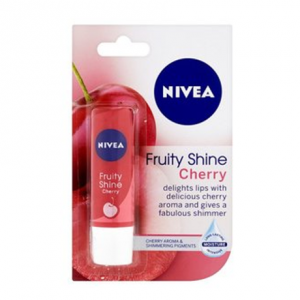 A glossy lip balm that smoothens and moistens your lip effectively. The innovative formula of NIVEA that features fruity shine cherry with fruits extracts and shimmering pigments combined all together for a long lasting moisturisation and care for your lips. This lip balm leaves a touch of delicate cherry colour that looks natural on your lips. Fall in love with the fruity scent that makes you feel like you want to lick it. The delicious cherry aroma gives a fabulous shimmer. Click to know more about NIVEA Lip Care Fruity Shine Cherry.
LIPICE Sugar Lip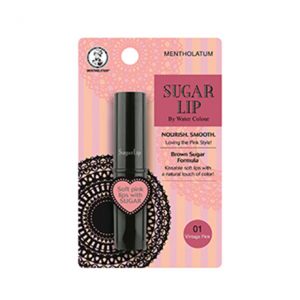 Formulated with a unique brown sugar formula which works to nourish and smoothen your lips. The crystal brown sugar formulation instantly melts onto your lips to deeply moisturise your lips for smoother and healthier lips. A kissable soft lips with a natural touch of colour. You will definitely fall in love with this sugar pink lips. It gives a natural soft pink shade to enhance your natural beautiful lips. It provides a long-lasting, moisture, plumped lips and reduces fine line. Rich in vitamin E and maxilip to keep your lips soft, supple and kissable. Read reviews about LIPICE Sugar Lip.
Maybelline Baby Lips Candy Wow Cherry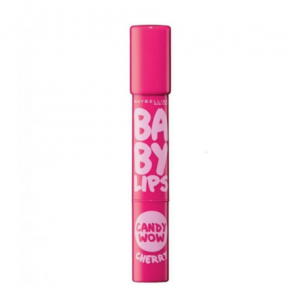 A favourite lip balm that comes in candy-inspired colour and what makes it even attractive is it designed in crayon format! Hydrate your lips with the help of vitamin E and also get a glossy candy colour at the same time. You will love the sheer pop colour with a glossy shine and not to mention yummy candy flavour! The presence of vitamin E helps hydrate and glide on smoothly without any smudge. Curb chapped and dry lips with this remarkable lip balm. Click to know more about Maybelline Baby Lips Candy Wow Cherry.
Nivea Lip Care Fruity Shine Strawberry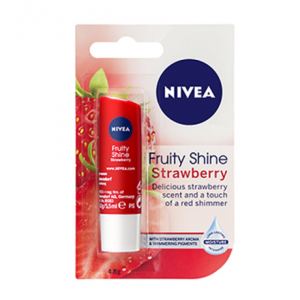 NIVEA Fruity Shine Strawberry with Fruits Extracts that is loveable due to its pop fruity scent. An innovative formula by NIVEA to lift up a normal unscented lip balm. The fruits extracts and pigments combine long-lasting moisturisation for your lips. Feel the exciting fruity scent that leaves a touch of delicate colour on your soft and smooth lips. A great lip balm with strawberry flavour with a touch of a red shimmer. Read reviews about NIVEA Lip Care Fruity Shine Strawberry.
EMPRO Lip Care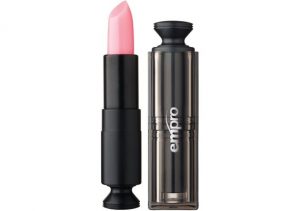 EMPRO Lip Care radiates natural beauty through natural colours generated from the moisture of your lips, means the tone will be varied according to the lips. The high-density oil capture system stabilises oil in your body system providing great adhesion of moisture on the lip. It comes with SPF15 to provides maximum protection while recreating a softer and more luscious lip. It is also rich in vitamin E, made with natural ingredients with irresistibly smooth texture. Not only taht, this lip care also gives a glow effect and enhances the natural colour of lips. Click to know more about EMPRO Lip Care.
The Body Shop Honeymania Lip Balm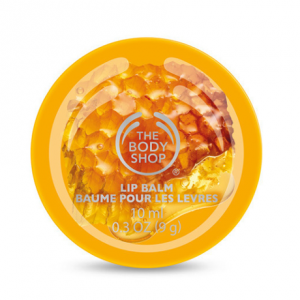 Gorgeously hydrating your lips. This honey scented lip balm is a luscious treat for your lips taht effectively moisturises and nourishes, leaving a lovely golden shimmer and a glowing effect that creates a full and healthy lip. This luxuriously sweet lip balm contains Community Trade honey made from the nectar of wildflowers. This lip balm from The Body Shop has a sweet, floral scent and leaves lips feeling kissably soft and smooth. Read reviews about The Body Shop Honeymania Lip Balm.
D'HERBS Collagen Lipsticks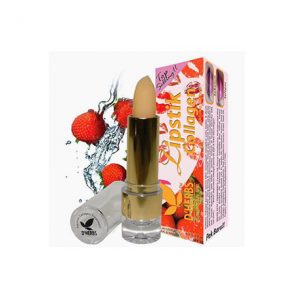 Lifestyle, caffeine, environmental factors are some of the factors that can cause lip colours look dull, uninteresting, chapped and dry. Besides, the usage of lipsticks available in the market also can lead to dull and darker tone. Combat these problems by treating your lips with D'HERBS Collagen Lipstick. This collagen lipstick changes gradually according to your body temperature and blood. It is suitable to be used by both men and women. It contains cucumber natural antioxidants that act by providing protection against free radicals cause damage and deterioration of cells. Rich in grape seed oil that can prevent free radical damage to the skin and also collagen that provides structure, strength and elasticity of the skin and tissues of the body. Read reviews about D'HERBS Collagen Lipstick here.
Vaseline Petroleum Jelly Rosy Lips Lip Therapy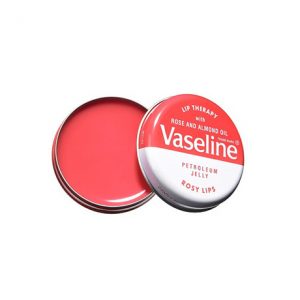 Relieves dry, dull and cracked lips while locking in moisture with Vaseline Petroleum Jelly Rosy Lips Lip Therapy. It instantly softens and soothes dry lips and leaves a sheer pink tint. Recover from dry and chapped lips that lead to discomfort effectively with this lip balm. It is made with pure vaseline petroleum jelly that is free from any harmful chemicals that care your lips. Not to mention, it has a light rose fragrance making it even enjoyable to use it! Click to know more about Vaseline Petroleum Jelly Rosy Lips Lip Therapy.
Maybelline Lip Smooth Color Bloom Pink Blossom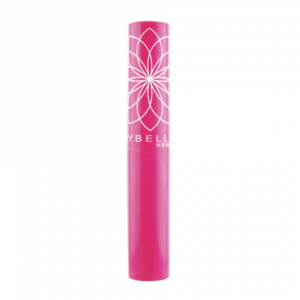 A creamy white balm with a dreamy subtle shade that change when in contact with your lips to create your own unique sheer pink colour. Your lips will look instantly revived, fresh and so healthy. Enriched with pro-Vitamin E that is known as natural anti-oxidant and jojoba oil to make your lips continuously nourished making them so soft, smooth and naturally gorgeous. The blossom pink shade is subtle and soft, natural on your lips. You can apply this lip balm before putting any lipstick to nourish the lips for smoother application. Have you tried this lip balm before? Share your reviews about Maybelline Lip Smooth Colour Bloom Pink Blossom here.