Byond28: The Foundation of Parenthood Begins In a Confinement Centre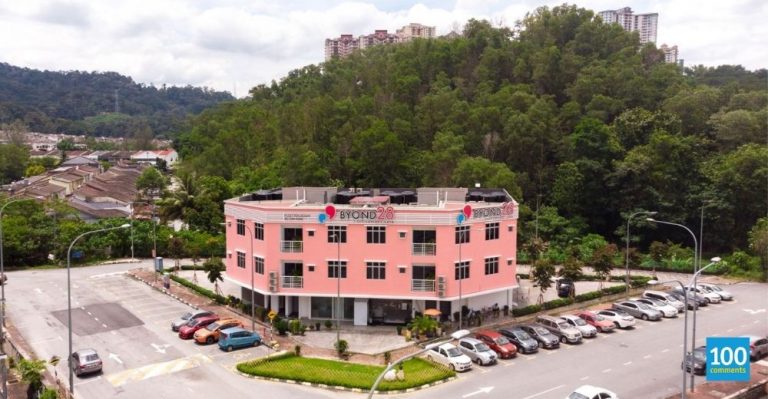 Byond28 Confinement Care is the first standalone confinement centre in Cheras, dedicated to providing the best confinement centre services and care for parents and parents-to-be.
Byond28 Confinement Care is driven by an unusual yet fruitful collaboration between a father and son, with a vision to revolutionise the traditional Chinese concept of confinement. Previously, the standard practice for Malaysian confinement involves employing a confinement nanny to help take care of the health and wellbeing of both mother and baby. Traditional confinement practices are an integral part of Malaysian traditional Chinese medicine (TCM) which focuses on restoring heat to the body, promoting blood circulation, and returning the postnatal body back to its original shape. Byond28 Confinement Care combines the best of traditional Chinese confinement care with modern medical practices for the mother and her newborn baby. Established in July 2020, Byond28 has rapidly grown to be one of the most popular and professionally managed confinement centres in Cheras, KL.
Byond28 Confinement Care understands that this critical confinement period has its own set of challenges. These challenges range from breast engorgement, blocked ducts, inverted nipples or even edema (swelling legs). When it comes to caring for their newborn baby, mothers will need a supportive environment to maintain positive mental health and promote overall wellbeing. During the most critical month after delivery, having proper postnatal care is going to be one of the top priorities for your confinement care. Byond28 is a confinement centre that specialises in promoting recovery, healthy parenting and the bonding of parents with the baby within a spacious and comfortable environment.
Byond28 Confinement Care operates on a holistic approach to confinement. They believe that the modern concept of confinement should always begin by having both parents set healthy expectations for themselves and their upcoming confinement journey. This involves frequently communicating with each other, as well as the professional staff at the confinement centre. Upon checking into the confinement centre, both the mother and father will experience a range of challenges that include baby feeding frequency, handling diaper rash, breastfeeding positioning and latching techniques, or managing jaundice. These challenges require a hands-on-approach that will allow both parents to familiarise themselves with their baby. With this experience, both parents can gain the confidence to adapt to life after confinement.
Benefits of a Standalone Confinement Centre
Byond28 Confinement Care, located in Cheras, KL, provides a safe, secured and peaceful environment due to their standalone confinement centre. As a standalone confinement centre, Byond28 Confinement Care can ensure that all mothers can enjoy their confinement in comfort, away from the bustling KL city. Byond28 Confinement Care serves as an all-encompassing confinement centre amidst a safe and comfortable environment within their standalone building in Cheras. Byond28 provides 24-hour security services, with almost 100 CCTVS equipped around the centre. Their baby nursery is on the ground floor with its own emergency exit, two-tiered air ventilation system with HEPA filters, and a separate observation and isolation room. The in-house kitchen in Byond28 has a 3-tiered water filtration system (including a UV filter). As a bonus, mothers can wake up to serene and green scenery every day as a reserved forest backs the confinement care centre.
Relax, Recover and Learn about Parenthood
Byond28 Confinement Care offers infant care support, one-to-one breastfeeding consultation with a Malaysian National Lactation Centre (NLC) certified lactation counsellors, hospital grade nursing system, jaundice monitoring and reporting, a weekly paediatrician visit to check-up on your newborn baby and provide one-to-one consultation to mothers in their rooms. Most importantly, you will gain confidence in your ability to take care of yourself and your baby throughout this process, supported by a team of staff nurses, led by nurse managers with midwife certification by the Malaysian Ministry of Health (KKM).
Byond28 Confinement Care takes nutrition very seriously. You will be served nutritious confinement meals five times a day. These confinement meals are prepared with carefully selected ingredients hand picked for their rejuvenating properties, including calming effects, improving blood production and circulation, treating inflammation and constipation, detoxification, and recovery. In collaboration with TCM provider SWS, Byond28 also provides 28 days of personalised herbal tonic soup that helps to cleanse, nourish, and rejuvenate the body. Enjoy lactation cookies, bird's nest, and chicken essence prepared in-house to further boost your milk production and health during your confinement here.
Pamper yourself during confinement with massage treatments that are perfect for women who want to get back into shape after delivery. Enjoy traditional Malay postnatal urut treatment from the experienced bidan, ranging from herbal ball compress massage, hot stone massage, or foot therapy massages. All are designed to foster the emotional and physical healing process.
A Tailored Confinement Experience
With packages thoughtfully named as Care, Trust, Love and Passion, to denote the confinement centre's values, parents can choose the ones that best suit their requirements. Each spacious room comes with a king-sized bed, a private attached bathroom, 1-to-1 baby CCTV, 50-inch 4K TV with a TV box, a personal air conditioner so that you can adjust the temperature to your liking, an in-room mini-fridge to store expressed breastmilk, and a dressing table. Fathers are also welcome to stay for free! Optional extras include a standard or premium reclining sofa, private balcony, private office or dining table, private pantry, forest view, meals for daddy and one child.
First time parents or existing parents alike are all embarking on an exciting and also challenging chapter in life. Let Byond28 Confinement Care help with the challenges so that your confinement month will be a truly relaxing, healing and memorable experience. Byond28 Confinement Care is the best choice for first time parents, as they will come alongside to guide and support you throughout your parenthood journey. For more info, please visit their website, Facebook and Instagram pages.
Location:
Byond28 Confinement Care
No.3, Jalan Pelandok, Taman Orkid,
Cheras,43200,
Selangor
Tel: 03 9081 4488 / 017 362 8548