Bumble Bee Mattress – For A Baby's Sleeping Comfort & Healthy Growth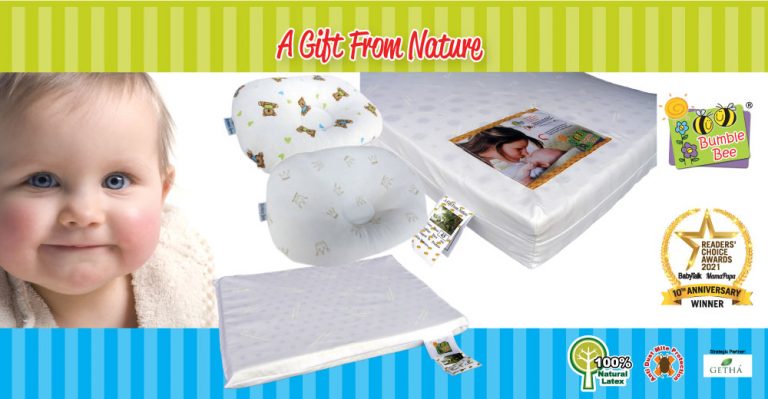 Sleeping and napping are crucial for a baby's healthy development.  Together with Getha, our country's leading manufacturer of 100% natural latex foam mattresses, Bumble Bee mattress is designed to be naturally hypo-allergenic, anti-bacterial, anti-fungal and anti-dust mite. Providing ultimate support for a newborn up to a toddler, it makes the perfect first bed for your baby.
The 100% natural latex mattress features specially moulded pin-holes together with millions of air pockets that aids in aeration, keeping the mattress cool for your baby's ultimate sleeping comfort. This special feature also helps in preventing suffocation and minimising the risk of Sudden Infant Death Syndrome (SIDS). It's everything parents could ask for in a reputable, high quality baby mattress.
Bumble Bee mattress measures various sizes to suit different needs, including but not limited to 60cm x 120cm x 7.5cm, and 71cm x 132cm x 10cm which are suitable for most baby cribs in the market. All Bumble Bee mattresses come with a 5 years warranty.
Bumble Bee has emerged as the winner in two categories in the recent BabyTalk Readers' Choice Awards 2021, namely  Baby Latex Mattress and Baby Bedding.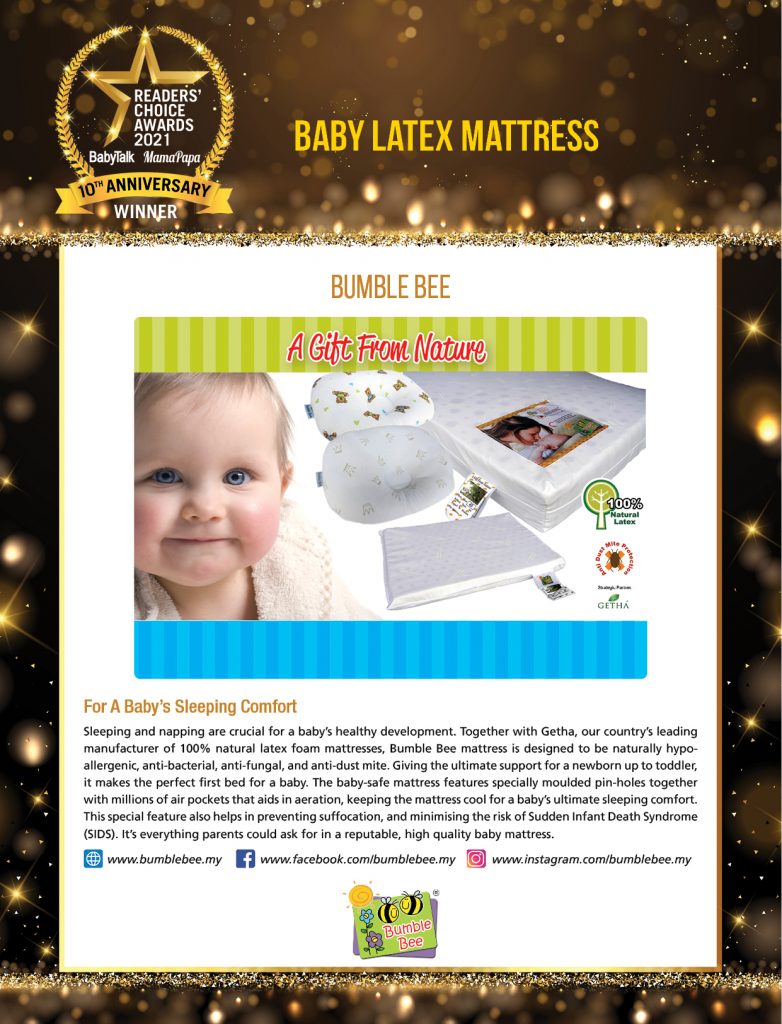 For more details, visit their website,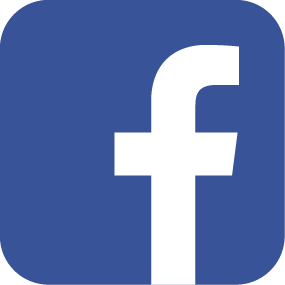 Facebook and
 Instagram today!