Buffalo launches "Always Heartwarming" campaign, to position Buffalo as a companion brand for generations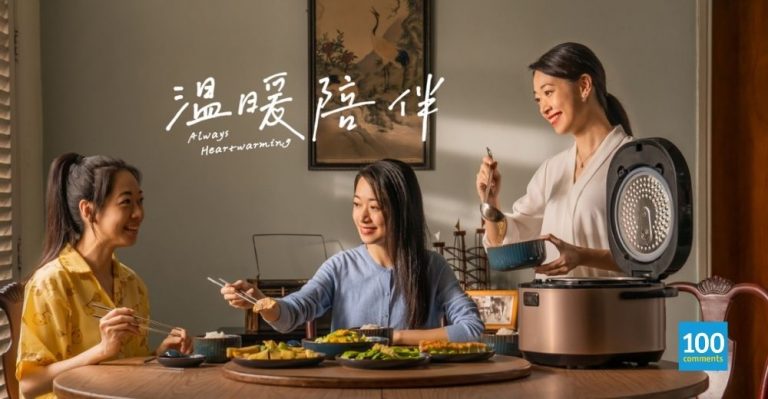 Founded in 1957, Buffalo has been producing high-quality stainless-steel cookware for 64 years. Over the years, Buffalo has been a well-loved brand for many generations as it promises to bring consumers durable, safe and healthy cookware.
In conjunction with Buffalo 64th anniversary celebration, the brand launches the "Always Heartwarming" campaign, emphasizing how a bowl of "soup" can accompany one's journey of life.
"In our culture, many parents love to make peanut root soup for their children because they believe it will help them grow taller. When the children grow up, parents will cook chicken herbal soup to nourish their child's body. There are different soups that accompany us in different stages of our life. But at the end of the day, they all shared one thing in common – the love, care, and inheritance that lies within. Just like Buffalo cookware that has been passed down from generation to generation, it is always a heartwarming companion," said Buffalo's director, Jason Hsiao.
"We wish to evoke memories of the heartwarming companion in audience life. Whether it was the moment we worked far away from home to pursue our dreams, or the love we received from family when we achieve a major milestone in life," he added.
Buffalo Branding Video: https://www.facebook.com/buffaloworldmy/posts/10159521350640281
In addition to ensure healthy cooking experience for the whole family, Buffalo IH Smart Cooker offers stainless steel inner pot with no chemical coating and the induction heating (IH) technology which allows fast heating.
As part of the campaign, Buffalo will be collaborating with more brands to launch exciting programs and giveaway free soup e-book recipes.
For more information about "Always Heartwarming", visit the event page or follow Buffalo on social media:
Event page: https://www.alwaysheartwarming.com/
Facebook: https://www.facebook.com/buffaloworldmy/
Instagram: https://www.instagram.com/buffalo_my/