Buds for Kids A Homegrown Brand Made From Parents For Parents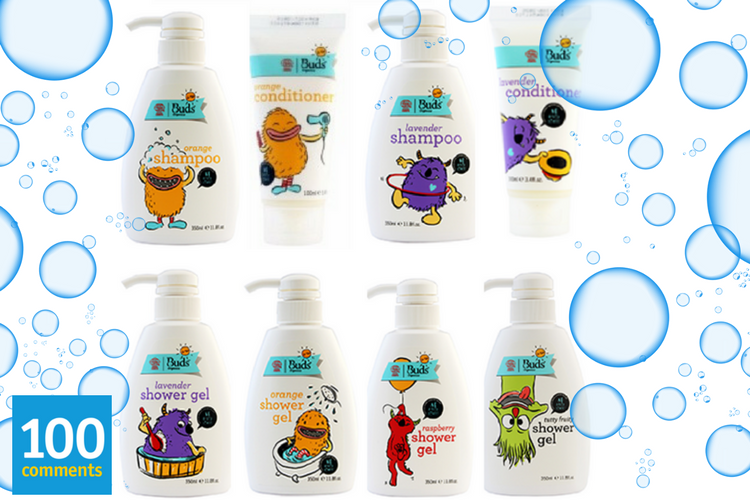 Here's an interesting story, a concerned father who has children suffering from allergic reaction tried his best to find a solution on how to protect his children from harmful chemicals contained in personal skin and hair care products. Prior to his chemical engineering background, he came out with a brilliant idea that may help all children who are suffering from allergy. This is a story of how Buds Organics was created by the mastermind Soo Kian Kheng, the Co-founder and R&D Director of I-Green (M) Sdn Bhd with the help from his sister, Soo Siew Peng, Managing Director of I-Green (M) Sdn Bhd back in 2003.
Buds Organics has a strong dedication towards protecting children from harmful chemicals that they would stop at nothing to reassure parents that their products were fully and truly organics. They are 100% committed to achieving the highest possible standard of quality, safety and earth-friendliness. What makes parents believing in Buds Organics, is their products are ECOCERT certified.
Not just organic, but ECOCERT
ECOCERT is one of the highest standard accreditations in the world. In order to get this certification, the product must follow certain rules and Buds Organic passed them all. Their products contain a minimum of 95% certified-organic plant-based ingredients. They ensure that GMO, parabens, phenoxyethanol, nanoparticles, silicon, PEG, synthetic perfumes and dyes, animal-derived ingredients are absent in their products. Buds Organics was the first Asian brand to be recognised by ECOCERT to have a full range of certified organic personal skin and hair care products.
Made by parents for parents
The official launch of Buds for Kids New Look invited a special guest, Dr Amir Hamzah Dato Abdul Latif, Head of Allergy & Immunology Centre, Pantai Hospital Kuala Lumpur to shed some light on the topic of children' skin, generally skin allergy. 1 in 5 children has allergies and as children and babies who have more delicate skin, it's important to keep them away from chemical products. "To avoid such reactions, special care has to be taken in choosing shower gels and shampoo for children," Dr. Amir emphasised.
A devoted mother Mary Anne Loh, an avid user of Buds Organics products shared her experience on using Buds Organic products. Her children were suffering from severe allergy where her eldest son, has eczema and the second son, Ethan is a cancer survivor and has such fragile skin. As a concerned parent, she is also the founder of Wishing Star Malaysia a foundation that provides hope for fighting a life-threatening illness and supporting families beyond the wish.
She showed her endless support for Buds and how Buds has been with her kids through all the challenges with severe skin sensitivity. "Both my sons used to suffer from really sensitive skin. Their conditions have now gotten much better than before and for that, I have Buds to thank," she said.
Buds making wishes come true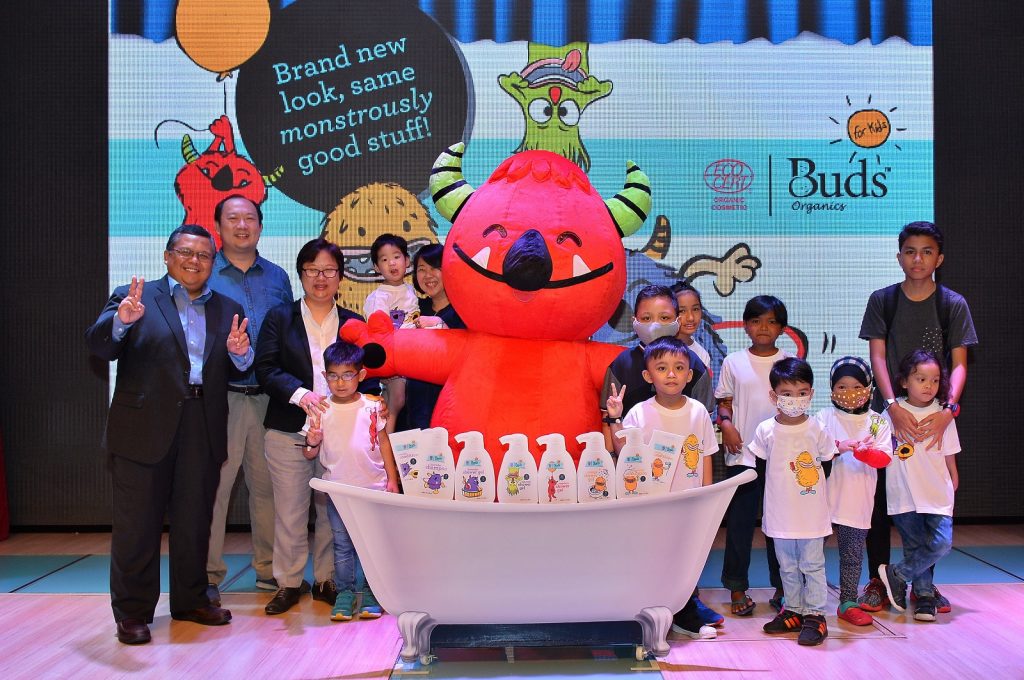 Buds Organics granted wishes of a group of children, from Wishing Star Malaysia who to spend a day at KidZania. These children's wishes, hopes and dreams take a back seat as their focus and energy are channelled into battling the illness. Nur Hikmah, 4 years old cancer warrior was one of the lucky kids who was happy and grateful as her dream to play at KidZania came true. She was accompanied by her dearest parents, Nur Hidayah Rahmat and Naha Syahril.
Buds for Kids New Look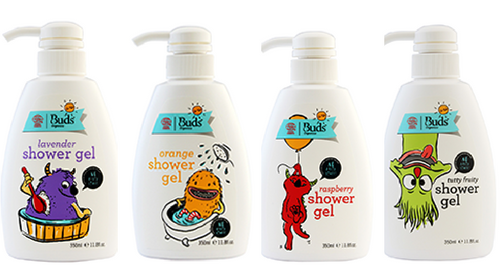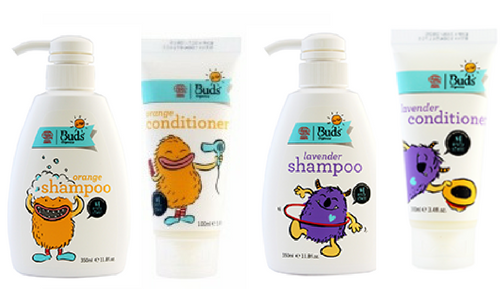 The launch of Buds for Kids featured a brand new look with the same natural ingredients and they keep the original scents, Orange and Lavender along with the addition of two new shower gel scents in the collection which are Rasberry and Tutty Fruity shower gels.
Buds for Kids Shower Gel comes in 4 scents, Orange, Lavender, raspberry and Tutty Fruity. Used plant-derived cleanser for a mild and effective cleansing experience. Buds For Kids Hair Shampoo and Buds For Kids Hair Conditioner also available in 2 scents which are Orange and Lavender. Buds for Kids Shower retail at RM51.83, Buds for Kids Hair Shampoo at RM66.67 and Buds for Kids Hair Conditioner at RM42.29.
These products are available for purchase at leading chain pharmacies such as Guardian, Caring and other independent pharmacies as well. You may go to their official website http://budskids.com/ for more info.