BUBS® Malaysia Continues To Grow By Bringing BUBS® Goat Formula Milk Range To Malaysian Familes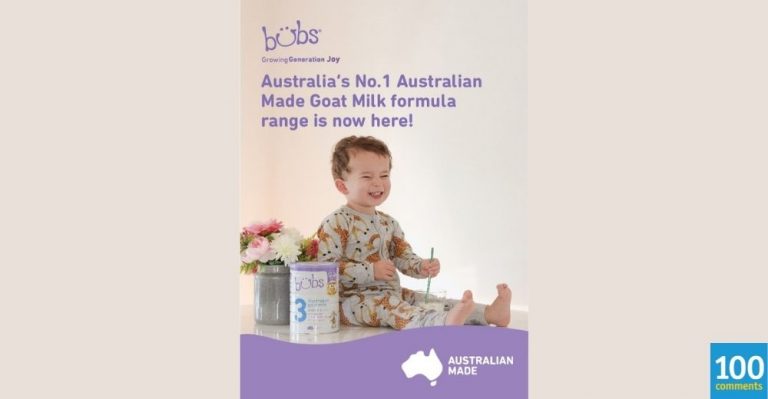 When it comes to choosing the right formula milk for their growing child, parents can often spend countless hours in researching, understanding, and comparing the different nutritional benefits of dairy-based or plant-based products. Goat's milk is often thought of by parents as an option and the category has seen a significant growth in demand over the past decade. In line with this growth, Bubs® Australia, the leading producer of goat dairy products in Australia, launches its goat milk infant formula range into the Malaysian market through Astra Baby Sdn. Bhd, Malaysia.
One of the many drivers for parents when they opt for goat milk is guided by the difference in nutrient components that goat milk offers. According to Rozanna M. Rosly, the head of Dietetic Services at UM Specialist Centre, the fat globules in goat's milk is much smaller compared to cow's milk – making it much easier for the little ones to digest, which may be a good option for children with sensitive tummies.
Malaysian parents are more vigilant than ever – constantly checking product labels, ensuring all product information are of quality and contains just the right nutrition that their child needs to grow healthy and happy. Staying true to the brand promise "Growing Generation Joy™", Bubs® continues to provide the finest ingredients in their products and ensures that their Bubs® Australian Made Goat Milk Infant Formula undergoes the pasteurisation process before being dried to guarantee that it is safe for the little ones to enjoy. Bubs® Australian Made Goat Milk Infant Formula contains naturally occurring A2 beta-casein protein and Omega-3 (DHA) and
Omega-6 (ARA).
Rozanna added "nutrition plays an important role in a child's overall physical growth and mental development. Consuming a balanced and nutritious diet which supplies important and essential nutrients will go a long way towards supporting your child's development. On top of monitoring their weight and height, it is also crucial to ensure that your child is consuming adequate milk, especially during their first 3 years of life. Ideally, for children between the age of 1 to 3 years should consume at least three cups of milk daily."
As cow's formula milk remains dominant in the current market, goat milk is continuing to become the choice of dairy for many families around the world. Globally, the goat milk market is expected to grow at a CAGR of over 7 percent during the period 2019-20252. This indicates more and more parents are taking a more progressive view and are open to considering alternatives to cows' milk, with goat milk becoming their milk of choice for their children.
Our sole priority as a group has always been about partnering with brands and products of the highest quality, and making sure that it is accessible for the Malaysian consumers. It's been a delight to see Malaysian mums react positively towards Bubs from when we introduced the Bubs® Organic Grass Fed premium formula range and the Bubs® Organics Snacks and Cereals earlier this year. Now with the launch of Bubs® Australia Goat Milk Infant Formula range, it is about providing Malaysian mothers an alternative milk option, ensuring that every child has the chance to experience Bubs®," said Gwei Tze Co, Founder and Chief Executive Officer, Astra Baby Sdn. Bhd, Malaysia.
Understanding that breastfeeding remains the best milk option, not all mothers have the luxury to exclusively breastfeed their child. At Bubs®, the brand believes in giving parents an option to provide no less than the finest ingredients as every child deserves the best, he adds.
The Bubs® Australian Goat Milk Formula range is available in – Infant Formula Stage 1 (400g) (0-6 months), Follow-on Formula Stage 2 (400g) (6-12 months), Toddler Drink Stage 3 (800g) (12-36 months) and Junior Nutrition Drink (800g) (3-12 years), retailing at RM68 for 400g tins and starts from RM128 to RM138 for the 800g tins.
Find out the latest promotional updates on Bubs® Malaysia's official website www.bubsmalaysia.com, Facebook page at https://www.facebook.com/bubsmalaysia and official Instagram page at https://www.instagram.com/bubsmalaysia/.