Breathing Life in the Heartbeat of Kuala Lumpur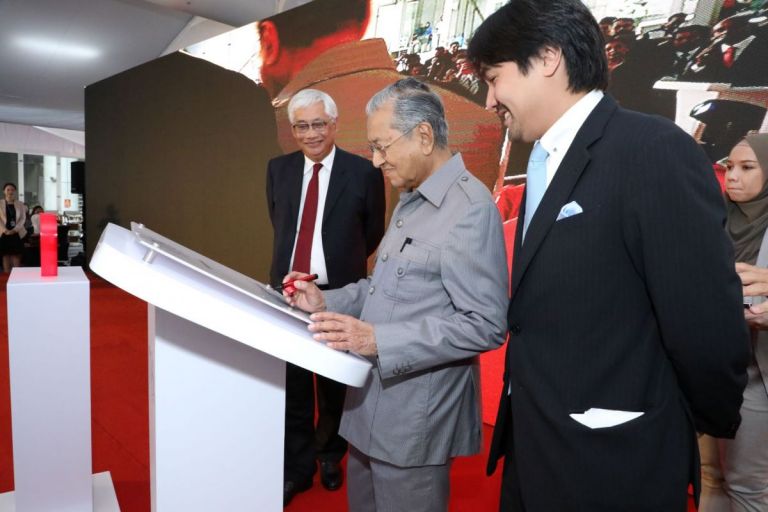 Malaysia's Prime Minister Launches Nation's First Private Cardiac and Vascular Specialist Hospital
Kuala Lumpur, 16th August 2018 – Cardiac Vascular Sentral Kuala Lumpur (CVSKL), one of the region's first private cardiac and vascular specialist hospitals was launched today by the Prime Minister of Malaysia, YAB Tun Dr. Mahathir bin Mohamad.
Equipped with state of the art facilities, CVSKL is a 60 bedded hospital offering a full range of cardiac and vascular services such as cardiology, cardiothoracic and vascular surgery, cardiac anesthesiology, gastroenterology, radiology, nephrology and health screening services. Led by the Chairman, Tan Sri Dato' Dr Yahya bin Awang, CVSKL's team of 20 experienced and renowned doctors is on hand to provide comprehensive modern care for patients.
Together with TE Asia Healthcare, the hospital was founded on the Chairman's vision of a private hospital filled with experienced and established clinicians to provide top-class facilities to enhance cardiac and vascular care in the country and the region.
"We wish to help reduce some of the government's healthcare burden by providing Malaysians with a private option when it comes to cardiac and vascular diseases. We are able to offer our facilities, expertise and strength and would like to be recognized as a private hospital with a CSR element delivering excellent care to our patients," Tan Sri Dato' Dr Yahya shared at the launch.
CVSKL also represents TE Asia Healthcare Partners' first investment in Malaysia as the TPG Capital Asia portfolio company looks into building a regional network of specialised medical specialties across Asia. CVSKL represents a RM270 million investment including the acquisition of the building, renovations, equipment, working capital and the merger of an existing screening business in HealthScan Malaysia.
Since its opening in November 2017, the hospital has treated thousands of outpatients and performed more than 70 cardiothoracic surgeries, 260 vascular and endovascular surgeries and 600 catheterization procedures.
Its close proximity to KL Sentral, the transportation hub of Kuala Lumpur allows convenient accessibility through various public modes of transportation. There are also hotels, service apartments and a shopping mall nearby the specialist hospital for those looking for a longer stay, leisure and entertainment.
CVSKL is a panel hospital of major international insurers such as AIA, Prudential, Allianz and local third-party administrators (TPA) including PM Care, MiCares, MediExpress and Asia Assistance Network. Additional panelships with other insurers and TPAs are expected soon to further enhance accessibility for patients from around the region.
The launch was attended and witnessed by 300 invited guests including Ministers, Chief Ministers and foreign dignitaries among other industry partners, government officials and invitees.