Breathe In Freshness with These Top 10 Air Purifiers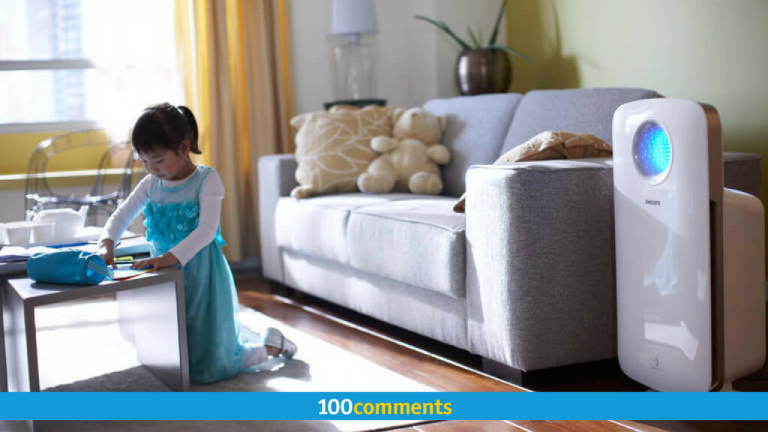 An air purifier is a good investment for the health of the family. If you haven't yet bought an air purifier for your home, it might want to consider getting one. Pollution is on the rise and respiratory allergies are harmful if you have children or pets at home. There is a wide selection of air purifiers in the market, and 100Comments would like to help you choose the best out of the best. Here is the list of top 10 air purifiers in Malaysia.
Philips AC4012/02 Air Purifier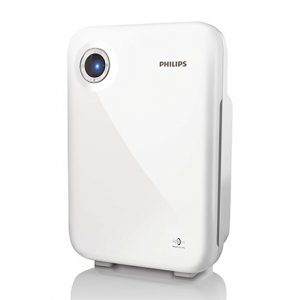 Get a better night's sleep with the Philips air purifier. Its dedicated sleep mode with dimmed indicators quietly cleans the air of bacteria and allergens. The Healthy air protect alert assures you of healthy air always. Equipped with VitaShield Intelligent Purification System effectively filters out pollutants such as ultrafine particles, allergens, bacteria and viruses. This air purifier operates very quitely and dimmed lights, to allow you to sleep undisturbed. The purifier switches to lower activity level, the fan speed and noise level are reduced and the energy consumption is minimised. Read more reviews about Philips AC4012/02 Air Purifier here.
Panasonic Air Purifier Nano F-PXJ30AHM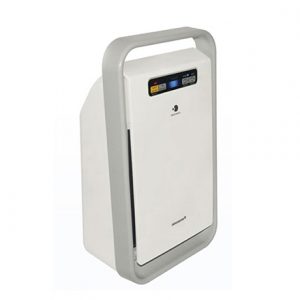 Now you can refresh the air in your living space with this Panasonic Air Purifier. This air purifier effectively gets rid of bacteria, allergens and odour with the 3D Circulation Airflow that circulates air through the whole room with 2 modes. It is ideal for a small room. Using Nanoe, which are water particles to remove hydrogen from bacteria, viruses, allergens and odours. Nanoe has a lifespan of 6 times longer than a normal ion with 1000 times more moisture. This air purifier is able to remove several types of pollutants that appear in different areas between the floor and the ceiling. Click here to read reviews about Panasonic Air Purifier Nano F-PXJ30AHM.
SHARP FPF30LH Air Purifier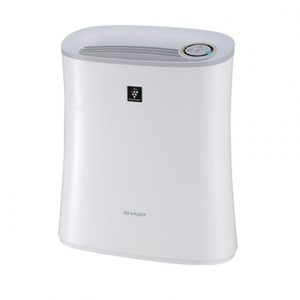 High-density plasmacluster ion technology that is powerful and quickly removes airborne particles. Comes in simple and compact design. The fan speed indicator is situated on the front panel. This air purifier is saving-energy as it needs low power consumption and quiet operation. Easy and friendly operation. The technology sanitizes and purifies airborne mold, viruses and allergens by emitting highly safe positive and negative ions of the same type found in nature. Read reviews about SHARP FPF30LH Air Purifier here.
Coway Lombok2 AP-1511FHE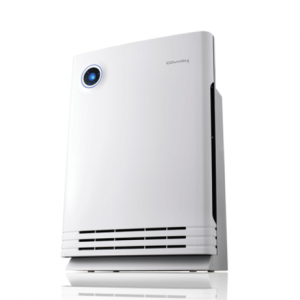 The best model for asthmatics and homes with babies and pets. Coway introduces the sleek and intelligent air purifier that makes the air you breathe in an enclosed environment cleaner to allow better health and pleasant surroundings. With unique technology Resistive Barrier Discharge (RBD) plasma and catalyst filtration system enhance the power of oxidation and sterilisation and the ability of decomposition for harmful gasses such as volatile organic compounds, formaldehyde, germs and virus. It traps smoke particles and other undesired odours in a minute. Super sleek design with futuristic LED display. Click here to read more reviews about Coway Lombok2 AP-1511FHE.
CUCKOO C Model Plasma Ionizer Air Purifier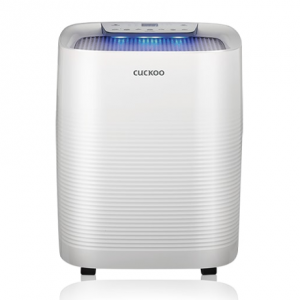 Equipped with built-in air cleanliness indicator and Room Care Air Purification Technology. Equipped with 7 filter types. First, the level 1 filter will eliminate large dust and animal hair. Then it eliminates sulfur dioxide and nitrogen dioxide. Then, the third level will eliminate ammonia, acetaldehyde, acetic acid, harmful gases and unpleasant odour. Lastly, it will eliminate micro dust and tobacco smoke. It is antibacterial, antifungal, anti-allergen and anti-virus. This air purifier comes with a voice guide. It has the capability of energy-saving mode and futuristic design. Leave reviews about CUCKOO C Model Plasma Ionizer Air Purifier here.
Blueair Air Purifier Classic 680i with SmokeStop Filter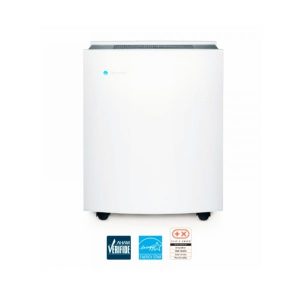 This Blueair Air Purifier delivers more clean air at a faster rate with less noise than any other air purifiers. With unique Blueair HEPASilent Technology that effectively removing 99.9% of all particles down to 0.1 micron in size. The Blueair Classic 680i makes you feel right at home with lots of clean air. It is equipped Wi-Fi enabled and comes with integrated air quality sensors. Awesome air lets you breathe more and worry less due to the dramatic reduction in airborne pollutants indoors. Read reviews about Blueair Air Purifier Classic 680i with SmokeStop Filter here.
Fellowes AP230PH Air Purifier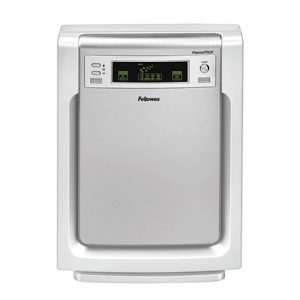 The 4-stage cleaning process removes 99.9% of airborne pollutants as small as 0.3 microns including germs, viruses, chemical vapours, pollen and dust. Auto mode uses built-in sensors to monitor the air quality and automatically adjust the fan speed to keep the air purified and clean. It is user-friendly and the display panel effectively communicates machine performance and Filter Change Indicators signal when the filters need replacing. Recommended for rooms up to 21 square metres. Click here to read reviews about Fellowes AP230PH Air Purifier.
LG PS-R459WN Air Purifier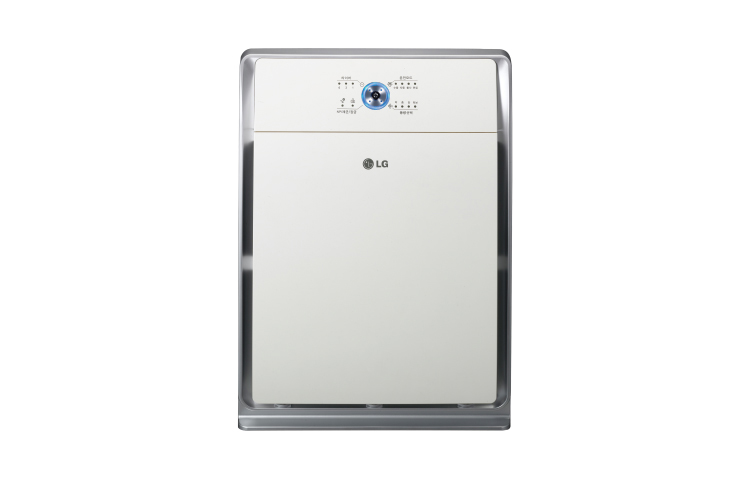 Clean the air in your home with state of the art air purifying technology that blocks dust and odour, allowing you to enjoy the perfect environment all year long. With ultimate 5 layers air purifying system. Haze gas and haze-causing materials (SO₂ & NO₂) are absorbed by the filter and then eliminated by a chemical reaction with the haze-block coating. High Efficiency Particulate Air (HEPA) Filter provides strong filtration of bacteria, viruses, and yellow dust. Also shows 99.9% removal of PM2.5. With over 2 million plasma ions eliminate airborne bacteria, viruses and other harmful substances. Read reviews about LG PS-R459WN Air Purifier here.
SHARP KCF-30LW Air Purifier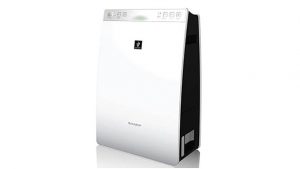 The SHARP KCF-30LW air purifier is featured with the plasmacluster ion technology which are water wrapped long-life particles that can penetrate into fabric thoroughly and reach to every corner of the room to effectively inhibit allergens and odour in the air. With High-Efficiency Particulate Air Filter (HEPA)  it also has a long and wide nozzle structure with 20 angle titled airstream for better air distribution. Effectively against H5N1 virus and reduces floating mold spores in the air. To read more reviews about SHARP KCF-30LW Air Purifier click here.
Hitachi EP-A3000S Air Purifier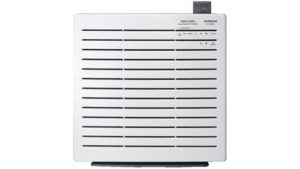 The compact Hitachi EP-A3000S Air Purifier is an ideal addition to a home where allergies are a common problem. With this purifier in your home, you can be sure that you will always be surrounded by the cleanest, most healthy air. Compact-sized and easy to install, you can place this air purifier around your house or at any focus area such as your kid's bedroom. Protect your family and breathing clean air with this Hitachi air purifier. Read reviews from other users about Hitachi EP-A3000S Air Purifier here.