Breathe Better with the Top 5 Best Air Purifiers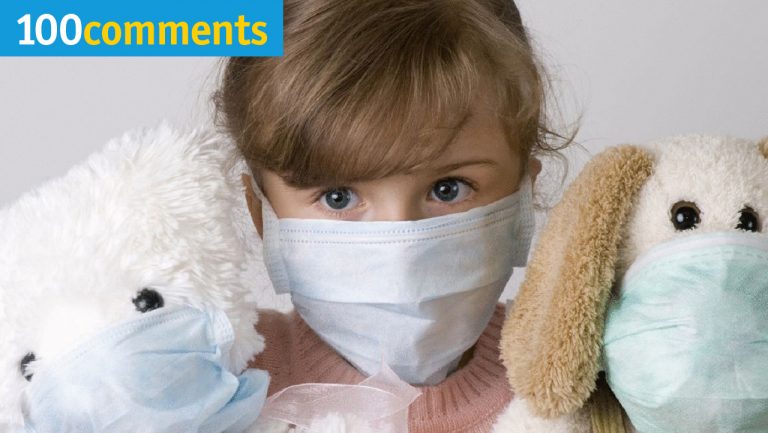 The average person takes approximately 1,200 breaths an hour, 28,800 breaths a day and 10,512,000 breaths a year. All in all, that's a lot of air you're taking into your body. However, asthma, allergies and other respiratory problems are on the rise, especially in places like Malaysia where we suffer from haze every year. Whether or not you have children or pets at home, an air purifier is a sound investment for the health of the family.
While it can't protect you whenever you're out and about, an air purifier is the perfect way to deal with the numerous airborne-particles that thrive indoors, particularly in older homes and apartments or those with pets. Some of the best air purifiers can remove virtually all these dangerous airborne particles in a few hours or even less, ensuring that you and your family breathe in fresh, pure air. We've gathered together the top 5 best air purifiers in the list below.
Philips AC4012/02 Air Purifier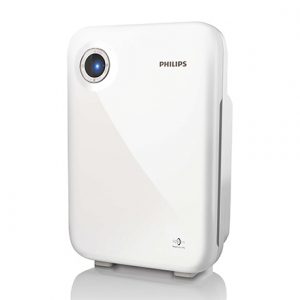 Get a better night's sleep with the Philips air purifier. This Philips purifier has a dedicated sleep mode that comes with reduced motor noise and dimmed lights and dimmed lights to allow you to sleep undisturbed. The purifier switches to lower activity level, the fan speed and noise level are reduced and the energy consumption is minimised.
The purifier also comes with a VitaShield Intelligent Purification System that effectively filters out pollutants (ultrafine particles, allergens, bacteria and viruses) with size >0.02 Microns*. You can also set it up exactly the way you like it with a 3 fan speed to adjust the air flow and a 1/4/8 hours easy-to-set timer that automatically turns the purifier off when enough time has passed.
Finally, the Philips AC4012/02 Air Purifier comes with smart sensors that measures and controls the indoor air quality. You can easily check the air quality level at a glance with the 3-step light indicators: Blue-Good; Purple- Fair; Red- Bad.
The purifier is also easy to maintain, with a healthy air protect alert system that gives you a timely warning when it's time to replace the filter. When the filter is not replaced in time, the appliance stops functioning to avoid running with no effect since filter is full. It is your assurance of healthy air always.
Click here to find out more about Philips AC4012/02 Air Purifier. 
PANASONIC AIR PURIFIER NANO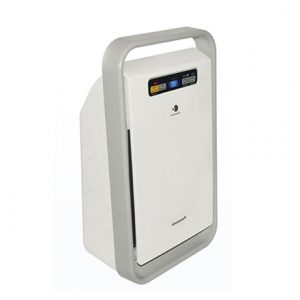 Now you can refresh the air in your living space with this Panasonic Air Purifier. Also, get rid of bacteria, allergens and odour effectively with the 3D Circulation Airflow that circulates air through the whole room with 2 modes. This air purifier is ideal for a small room.
Basically, the Panasonic Air Purifier Nano uses Nanoe, which are water particles to remove hydrogen from bacteria, viruses, allergens and odours. Nanoe, which has a lifespan of 6 times longer than a normal ion, contains moisture around 1000 times to minus ions. Nanoe inhibits viruses and it does not require replenishment of water in the purifier as it is produced from the condensed moisture in the air.
With 2 modes – Side Airflow and Front Airflow, it is able to remove several types of pollutants that appears at different areas between the floor and the ceiling of the room.
Click here to find out more about PANASONIC AIR PURIFIER NANO. 
Sharp FPF30LH Air Purifier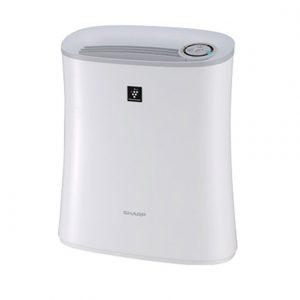 There are many hidden health dangers lurking in your apparently clean home. You may notice bad smells and chemical odors, but you cannot see or smell other hazards like airbone viruses, bacteria and dust mites.
That's why Sharp created the Sharp FPF30LH Plasmacluster Air Purifier. Plasmacluster uses Sharp's unique sanitizing technology that purifies the air by emitting highly safe positive and negative ions of the same type found in nature. It sanitizes and purifies airborne mold, viruses and allergens.
With scientifically proven results from labs across the world, the Sharp Plasmacluster is guaranteed to provide your family with safe, fresh air all year round. The Three-Step Dust Collection System removes, collects, and captures dust and other air borne particles in the air.
Apart from that, the FP-F30L also has a Haze Mode which can be used when you need to clean up a room quickly. When the FP-F30L starts in Haze Mode, operation is at maximum airflow for the first 10 minutes, and then switches to a higher airflow for the next 50 minutes. After that, operation repeatedly alternates between lower and higher airflow every 20 minutes. With stronger airflow for the first 60 minutes, a high density of Plasmacluster ions is dispersed into the entire room, which reduces static electricity, making it easy to capture haze particles as small as 2.5µm and even smaller up to 0.3µm.
Click here to find out more about Sharp FPF30LH Air Purifier.
Coway Lombok2 AP-1511FHE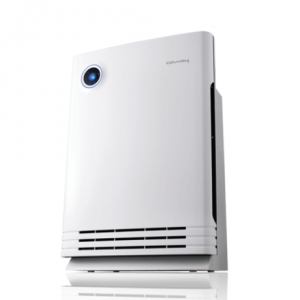 Taking intelligence to a whole new level.
Highly intelligent and masterfully designed, the Lombok II has the ability to ensure the air you breathe in is constantly fresh and pleasing. The elegant futuristic design conceals a solid and sturdy purifier that can clean up a room with ease.
It uses a Resistive Barrier Discharge (RBD) plasma and filtration system that enhances the purifier's oxidation and sterilisation power, giving it the ability to decompose harmful gases such as volatile organic compounds (VOCs), Formaldehyde, germs and viruses.
It also uses a powerful 4 Step Disinfection System to eliminate bad odors, static electricity, and stale air. The smart sensors periodically scan the air and display the results in an easy to understand 4 color LED Air Quality Indicator.
The HEPA Filter eliminates many types of bacteria and viruses, making it perfect for indoor, air-conditioned environments which tend to have bad air circulation.
Click here to find out more about Coway Lombok2 AP-1511FHE. 
FABER FAC 703 S Air Cooler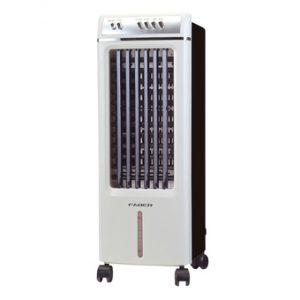 Extra Cooling
Enhance your living standard with this air cooler from Faber! This brand is giving you the latest in the fan technology, designed to cool your household and make life breezier in an instant. The Faber Air Cooler FAC 703 S Air is an upgrade from its already sleek predecessor models housed in a futuristic design catered to suit a modern house. Cooling your house is never this quiet!
The Faber Air Cooler FAC 703 S is perfect for low humidity environments and a great alternative to air conditioner and traditional pedestal fans. Oh the hot days of summer are indeed unbearable, so, why limiting yourself with the oh-so-slow ceiling fan and get this one instead! This awesome air cooler by Faber is also comes with Humidifier option, in which it will independently add moisture back into the air during cool weather, which will definitely help keep your home more comfortable. Plus, this product complete with multiform air filtration, thanks to its two filters; ordinary filter and honey comb. In addition, Air Cooler FAC 703 S is powered by a 100% Copper Motor.
Click here to find out more about FABER FAC 703 S Air Cooler.