Breaking Through Barriers By Transforming One Child At A Time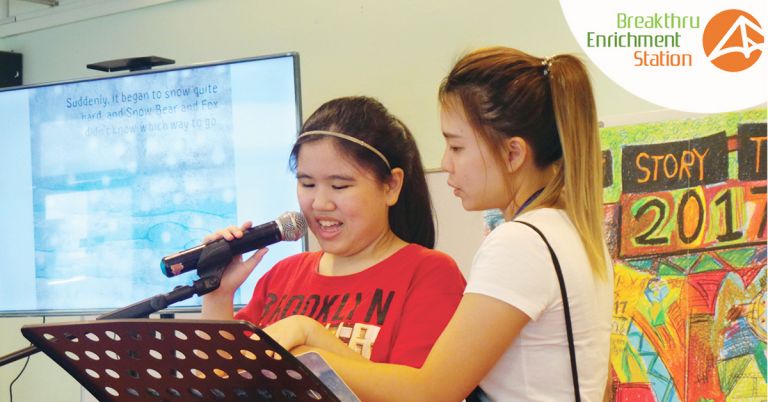 When a child with special learning needs is happy and thriving, the whole family and community benefits. Normally, such families have restricted lives because the child of such needs has difficulties integrating with things going on outside the home or school. Left unchecked, these learning difficulties will also cause the community to lose out on the valuable contribution and talent that these children possess.
Gripped by the desire to provide these children with the proper support to experience the real world, Phoebe Long Mei Wah and Ngiam Lian Ai founded Breakthru Enrichment Station in December 2009. Both founders are experienced teachers in the area of special needs children and are passionate about making a positive impact in their lives as well as their families and the community around them.
A good programme for children who learn differently is one that is constantly evolving to meet the changing needs of these children. Breakthru Enrichment Station offers such an environment for such children of all ages so that they can grow and develop in a safe and encouraging space with plenty of experiential play, interaction and relationship building activities.
Ever-Evolving & Relevant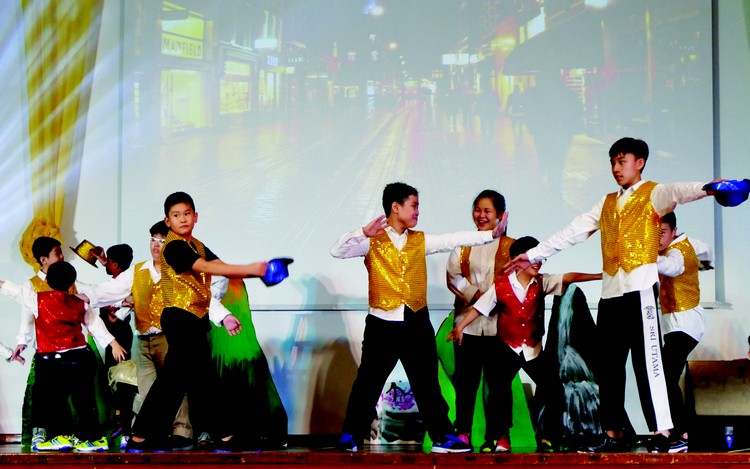 One of the many fun-filled activities at the Breakthru Enrichment Station
Breakthru Enrichment Station's rich history that began in 2008 with the founding of Breakthru Kids which provided one to one support and holiday camps to foster a partnership between the family members and the child with special learning needs.
It evolved into Breakthru Enrichment Station the very next year in order to offer a more comprehensive programme and therapeutic environment for group learning, in addition to the original objectives of Breakthru Kids. Here, the children were given more time and opportunity to develop in three key areas, namely, independence, confidence and interaction.
The Centre is committed to helping children and teenagers to overcome their learning challenges such as:
Dyslexia
Dyscalculia
Language difficulties
Global Developmental Disorder
Underachievement
Poor Concentration
Social Communication
Difficulty setting in a regular schooling environment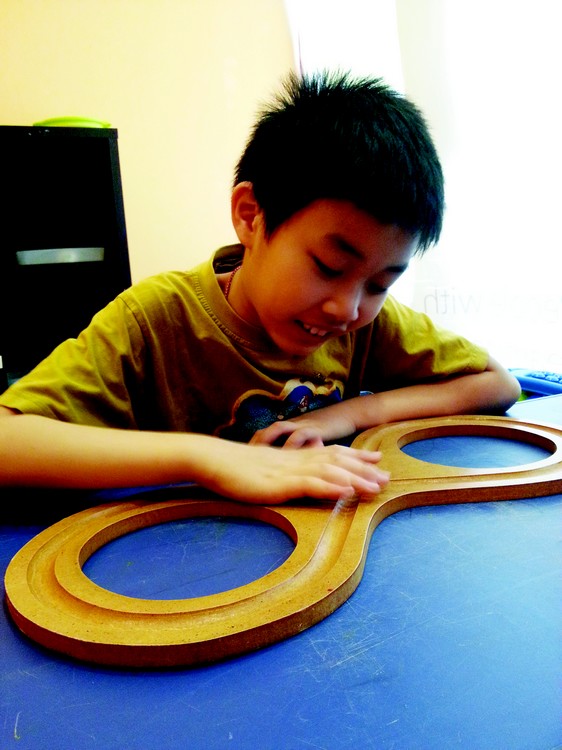 Children that benefit from the centre's programmes include those who exhibit symptoms of autism, Asperger, Down's Syndrome, ADHD, ADD, Dyslexia and Global Developmental Delay.
A Joint Effort
The centre acknowledges that it needs to work closely with the respective families in order for the child with special learning needs to be successfully integrated into society. Otherwise, the child may progress well while at school but behave differently in their home environment, especially in handling their emotional and behavioural issues.
Many families who were committed to the process witnessed an amazing transformation in their child's life. They are coached using 3 P.L.A.Y in the Breakthru Approach. The centre's staff will collaborate with parents to plan a customised independent service programme for their child and coach them on how to teach the child to be warm and respectful. Most importantly, the parents are not alone in their journey as the centre's caring staff will walk alongside with them and their child towards the child's eventual "graduation" into inclusive schools, vocational trainings or employment.
Empowering and Equipping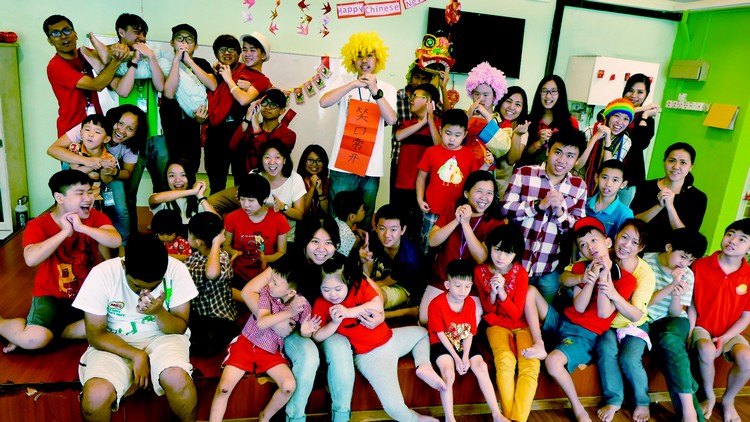 Facilitators, Families & The CommunityPhoebe Long (centre)w withthe interns and children at the Breakthru Enrichment Station Chinese New Year celebration event
In line with their greatest desire, which is to see the children grow to be successful, contributing citizens, the centre started assimilating outsiders into the programme.
Opportunities for internship was given to university and college students. Through their close interaction with the children, the interns learned many valuable lessons that are useful in their future careers. As for the children, they are given a safe space to experience what it's like to interact with people out of their regular contacts. In addition, the children were given apprenticeship experiences to empower them to support one another in their growth and development.
Since its humble beginnings, the centre has grown in leaps and bounds culminating with the founding of Breakthru Academy in 2014 which provides a professional platform where professionals, authors and experts regularly discuss and exchange ideas on how to bring things to the next level. Breakthru Enrichment Station , together with its training arm – Breakthru Academy, and in close collaboration with the Social Welfare Department, have provided international certified courses to their counsellors nationwide.
They have also conducted courses to share their educational expertise in Canada, Hong Kong, India, Indonesia, Japan and Spain. More opportunities to collaborate with various local and oversea institutions are also in the pipeline.
Breakthru Enrichment Station:  The Spark Video
Contact Information:
Breakthru Enrichment Station
71-2, Block D, Platinum Walk,
Taman Danau Kota,
Setapak, 53300 Kuala Lumpur
Office Phone: +603-4149 7977
Mobile/WhatsApp: +6012 2858 957
General enquiries: bestcentre@breakthru.com.my
Facebook Page: http://www.facebook.com/bestcentre/
Web: http://breakthru.com.my/