(Brand Story) Verdure: At the forefront of fertility care and treatments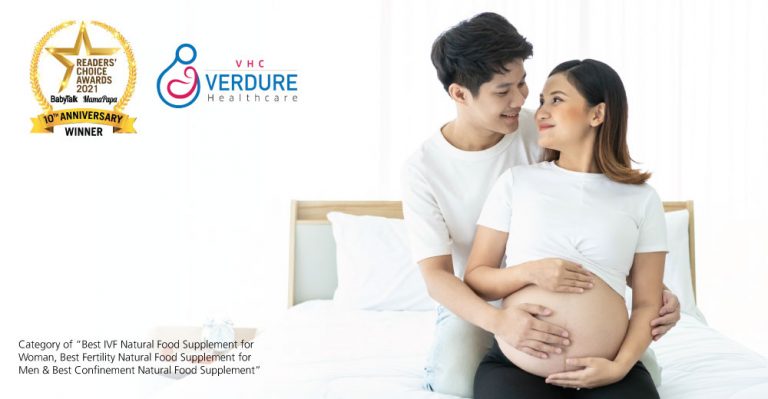 Founded in 2003, Verdure Healthcare was initially a Clinic that provided Traditional Chinese Medicine (aka TCM) focusing on the treatment of infertility. It was a practice handed down from the mother of their Chief Physician, Dr Terrenz, from the early 1980's, when there were just so few practitioners that could help to resolve infertility. "IVF technology wasn't available in Malaysia back then, and when Dr. Terrenz took over, we found a breakthrough and combined the best practices of TCM and Western Medical Practices by collaborating with BP and Pathlab to provide scientific fertility screenings and hormone tests to show our client how TCM helped improved their reproductive health, increasing the chances of a natural pregnancy and to lower the risk of miscarriage," Adam Hung, the Geneticist and Medical Director of Verdure explained to BabyTalk recently.
Back then, there were clients that needed IVF treatments as they couldn't get pregnant naturally. One of the most obvious reasons would be a complete blockage of the Fallopian Tubes, hence the focus was to help those clients prepare for IVF, increasing their chances of success in one cycle, as explained by Adam. Following their own research, they realized that every human carries on average 1 to 2 genetic mutations, that if inherited from both parents, can cause a severe disorder or death before reaching reproductive age. Adam credited the University of Chicago, School of Medicine for this enormous discovery back in 2015.
Before this, curing genetic disorders resembled a science fiction rather than a practical medical solution – prevention is the cure! Via Verdure's Pre-Pregnancy DNA Screening, it is possible now to screen for every piece of the couple's chromosome, along with 155 Asia's most common genetic diseases such as Thalassemia, Spinal Muscular Atrophy, Huntington's Disease.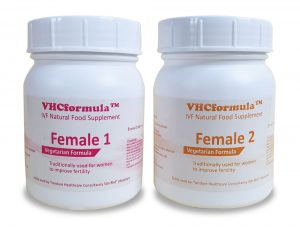 "If couples have disease-causing DNA mutations, we will ultimately refer them to our panel IVF centers so that Preimplantation Genetic Diagnosis/Screenings can be done to select healthy Embryos before implanting it back into the mother. But if they don't have such mutated genes, they can try conceiving naturally with a peace of mind. So, as you can see our development over the years changed quite drastically," Adam generously shared.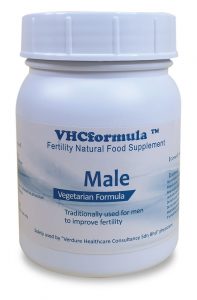 A drastic rise in infertility rates!
Stress, environmental pollution, not eating the correct food, insomnia, being overweight or severely underweight, all these modern living factors will definitely contribute to "infertility". "Many people misunderstood the difference between true infertility and subfertility. Sub-fertility means that you are actually able to get pregnant naturally, in fact you might be quite healthy, at least compared to many other people around you, but due to outside factors beyond your control, such as pollution, it will take longer than you expected to conceive. All you might need is to change your lifestyle a bit, for example by exercising more, eating the right food, and taking fertility supplements. In fact, our VHC Formula Female 1, Female 2 and Male were designed exactly for that purpose, to give couples a boost on their reproductive health, mainly via enhancing the Egg Quality, Ovulation Function and the Male reproductive health," said Adam.
---
Women should try taking Multivitamin, Folic Acid, and Iron. Men should also take Multivitamin, along with Magnesium and Zinc. This will help them prepare for pregnancy, but if they want to speed things up a little bit, our VHC Formula will be able to help. However, if after another 3 months, there is still no news, we would recommend a more detailed diagnosis
---
Adam disagrees that couples who have failed to get pregnant for a year are infertile, for as he mentioned earlier, True Infertility means that a couple cannot get pregnant by natural means, either due to congenital factors, such as a genetic disease or nurture such as after surgeries, certain medications, histories of ectopic pregnancy or complete blockage of Fallopian tubes. Their hope lies in IVF, and our job here at Verdure is to help them to increase their chance of success in an IVF cycle by using personalized medicine.
Important tests and DIY breakthroughs
For couples who suspect that they are "infertile", there's the Verdure Fertility Hormone Test, along with a Semen Analysis for the male partner as a first step for detailed diagnosis. "Using these tests, we will get a clearer picture about their reproductive health deficiencies, so that our Chief Physician, Dr. Terrenz, will be able to pinpoint at these deficiencies accordingly," Adam shared.
Verdure's latest offering is the Home Artificial Insemination IUI, where couples can do IUI at home safely, and completely on their own, without 3rd party involvement.
With the cost of only 1/50 price of an IVF cycle or 1/10 of the price of traditional IUI done at hospitals, couples need only follow 3 very simple steps. As explained by Adam, the first step is to track the menstrual cycle to detect the window time of ovulation, this can be done easily by the female partner to record her basal body temperature everyday. The next step is to confirm ovulation by using the Ovulation Test kit provided. Once ovulation is confirmed, the male partner can produce a sperm sample on the day. "Using a medical safe IUI kit imported from the U.S, the sperm sample can be sent directly into the Uterus – a shortcut to the egg!
Combining the best practices from Chinese and Western medicine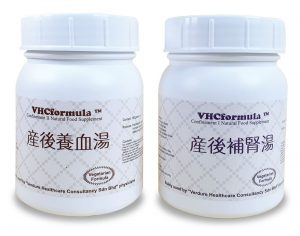 In principle, when couples turn to Verdure for Infertility treatment, they will be required to get a full Fertility Hormone Test and Semen Analysis done. This will be the basis on which TCM medicine will be used to enhance the specific areas of Brand Stroydeficiency. "Next up will be a DNA test to check if couples are carrying mutated DNA that can potentially cause a genetic disease if they pass it on. If they have it, we will turn our focus to preparing them for an IVF, increasing their chance of success in 1 cycle. If they don't have any lethal mutations, they can get pregnant naturally without worry," Adam patiently explained.
Under this pathway, couples can also purchase the Home Artificial Insemination IUI so that there is an option for them if the male partner feels too stressed out during the ovulation time frame. "When they get pregnant, during the 10th week of gestation, we will organize a Non-invasive Prenatal Test to confirm that the baby is genetically healthy, giving parents a wonderful fertility journey. After delivering the baby, our Confinement 1 & 2, which won the Reader's Choice Best Confinement Natural Food Supplement Award, will help the mother to recover and prepare for the next baby!"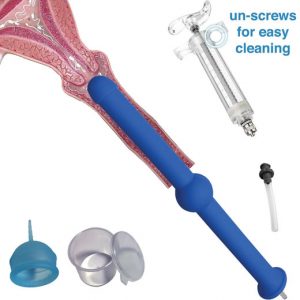 Adam hopes that couples take action immediately at least to improve their general health first. "By following the simple advice I gave previously. I would recommend them to start taking our VHC Formula Female 1, Female 2 and Male to enhance their Reproductive health, and if they really want to speed things up, they can also use our Home Artificial Insemination IUI to run a shortcut. Act now, because as we age, our fertility will drop, especially for ladies, after 35 years old, fertility will drop drastically," he concluded.