Brainbow Kids: Nurturing Emotional Intelligence Through Art and Play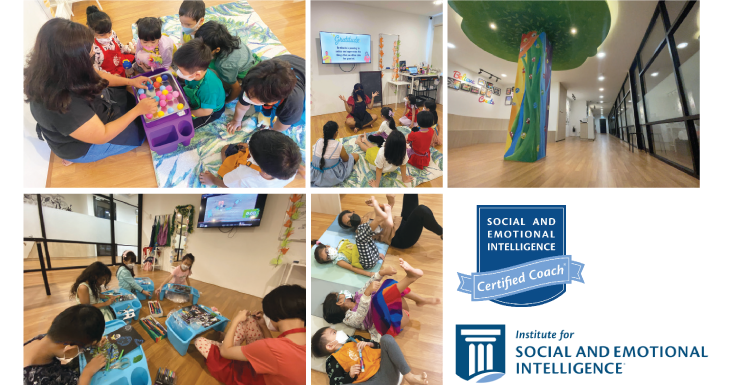 In a world where the social and emotional development of children is increasingly recognised as essential, Brainbow Kids emerges as a leading institution dedicated to fostering emotional intelligence in children aged 2 to 12 years old. Their unique approach combines experiential art and games to create a comprehensive framework that empowers children on their personal growth journey.
Embracing Emotional Intelligence
At Brainbow Kids, emotional intelligence takes centre stage. The school's core mission revolves around nurturing emotional intelligence through a multi-faceted approach. Their holistic framework encompasses Brainbow Environmental Strategies, core values, social and emotional intelligence competencies, EQ assessment criteria, and a distinctive teaching method. This method draws inspiration from Howard Gardner's Theory of Multiple Intelligences, with a special focus on interpersonal and intrapersonal intelligence, as well as promoting a growth mindset.
A Team of Dedicated Professionals
With over 6 years of experience, Brainbow Kids boasts a diverse team comprising parents, art enthusiasts, educators, psychologists, life coaches, and child development professionals. This eclectic blend of expertise ensures that the school is well-equipped to provide a nurturing environment where children can engage with their authentic selves and build deep connections with others.
"Be Happy Through Colours" Approach
One of Brainbow Kids' distinctive features is their "Be Happy Through Colours" approach, which emphasises positive emotions and self-expression through art. This approach allows children to explore their creativity and express themselves freely, encouraging them to embrace and understand their emotions through creative outlets.
Programmes Tailored for Growth
Brainbow Kids offers three distinct programmes tailored to different age groups: DiscoverMe (2-4 years old), Rainbow Adventure (4-7 years old), and SuperPowerMe (7-12 years old). As children progress through these programmes, they delve deeper into the realm of Emotional Intelligence (EQ). The curriculum focuses on key aspects of EQ, including self-management, self-awareness, social management, and social awareness. These skills are not merely theoretical concepts but are applied in daily experiences, facilitating profound social and emotional growth.
Art as a Catalyst for Development
The Brainbow Kids team firmly believes in the power of art as a catalyst for nurturing healthy social, emotional, and behavioural skills. Through their innovative programmes, children not only explore their creativity but also acquire essential life skills that will serve them well throughout their lives.
A Commitment to Positive Impact
Above all, Brainbow Kids is driven by a deep commitment to making a positive impact on children's lives through the joy of art. Their dedication to nurturing emotional intelligence, fostering self-awareness, and building strong interpersonal relationships underscores their mission to empower the next generation with the skills they need to thrive in an increasingly complex world.
In the realm of social-emotional learning, Brainbow Kids stands as a beacon of innovation and dedication, providing a transformative educational experience that celebrates the importance of emotional intelligence and self-expression in a child's development journey.