Bioxil Innertreats Launches New VitalZyme Sachets with DoubleNUTRI® Technology

VitalZyme is a refreshing and tasty daily enzyme drink under the Bioxil Innertreats brand. With the advancement of technology and research, VitalZyme now offers a blend of up to 126 fruits and plants in every convenient 15g serving in sachets.
This 100% natural enzyme drink is also now powered up with doubleNUTRI® technology to provide you a better bio-availability of potent antioxidants, organic acids and phytonutrients in each serving, with better absorption rates.
Benefits of VitalZyme Daily Enzyme Drink
Improves the body's ability to fight free radicals.
Improves digestion and prevents constipation.
Improves overall wellness.
Improves the body's defense.
Now in convenient 15g sachets per serving.
Keeps contents fresher per consumption.
Convenient and easy to carry, for consumption before meals anywhere and any time of the day.
Each sachet of VitalZyme contains an amazingly high level of antioxidants.
√ ORAC: 210,000 / 15g
√ DPPH: 609,000 / 15g
ORAC (Oxygen Radical Absorbance Capacity) is measurement of food, fruits, vegetables or other nutrient/substance's ability to quench oxidative free radicals in a test tube (anti oxidant effect) and thus protect cells from damage induced by free radicals.
DPPH is an organic chemical compound used in a test to evaluate the properties of substance's ability of scavenging free radicals and thus protect cells from damage induced by free radicals.
What are Enzymes?
Enzymes are a type of protein and are biological catalysts which help to speed up billions of chemical reactors that happen in our bodies every day.
Causes of Enzyme Depletion in Our Bodies
In today's fast-paced world with a challenging environment, it is easy for us to experience enzyme depletion. As we age, natural enzyme production in our bodies will decrease too.
Lifestyle – Stressful and hectic lifestyles deplete more enzymes without giving time for our bodies to regenerate worn out, damaged cells and tissues, or to keep our bodies strong.
Poor/imbalanced diet – Cooking and processing destroy enzymes present in food. Modern diet containing canned food, fast food and processed food do not contain enzymes. As a result, most people are lacking in enzymes, leading to health problems.
Contaminants & additives – In order for our body to react to additional contaminants in polluted air, water, additives and pesticide-contaminated food, enzyme use is sped up. This leads to enzyme exhaustion.
Chronic diseases – A person with compromised health conditions, who takes excess antibiotics will require extra enzymes to fight against the illness in order to maintain healthy bodily functions.
Get a power-up shot of enzymes, anywhere!
VitalZyme is suitable for everyone from the age of 3 or above, to help the body's natural cleansing process while strengthening its defence. It is particularly helpful for:
Weight-loss enthusiasts
Busy achievers
Priority jugglers
Frequent travellers
Athletes
Fitness junkies
Sun worshippers
The elderly
Active teenagers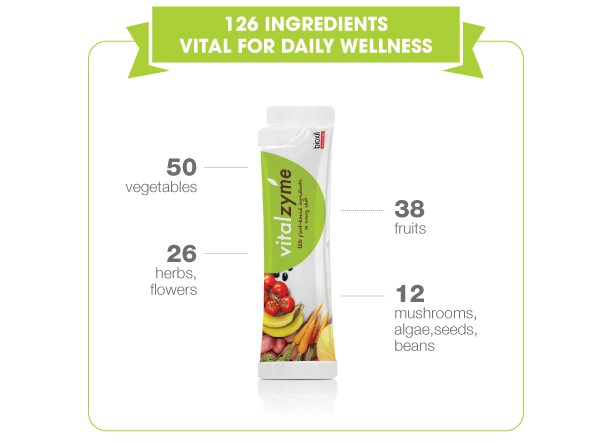 VitalZyme contains no alcohol, no pesticides, no hormones, no harmful additives, no artificial colouring, no artificial flavouring and no harmful preservatives.
Recommended consumption
Take 1-2 sachets per day.
Best taken before meals, with an empty stomach.
Best consumed neat.
Best kept chilled or at normal room temperature.
May dilute with water (below 40°C) or juice.
VitalZyme 15x15g retails at RM98.00 and is available at authorized Dermalogica skin care centres nationwide by Esthetics International Group Berhad.
(Store locator: https://www.bioxil.com/store-locator/)
For more information, please visit their website,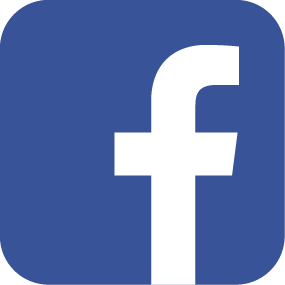 Facebook and 
 Instagram page
About Bioxil Innertreats:
Researched and developed by top scientists around the world, our formulation combines natural and preservative-free ingredients of only the highest quality sourced from around the world, with state-of-the-art extraction and fermentation technologies to preserve the goodness and improve the product performance of each drink for our consumers.
Our formulas contain no alcohol, no pesticides, no hormones, no harmful additives, no artificial colouring, no artificial flavouring and no harmful preservatives.
About Esthetics International Group Berhad:
Esthetics International Group Berhad (EIG) is a leading beauty and wellness company in ASEAN and Hong Kong, with over 38 years' experience in the industry. EIG has been listed on the Main Market of Bursa Malaysia Securities Berhad since March 2004.
EIG is the exclusive distributor of Bioxil Innertreats products in Malaysia and Singapore, and further distributes international beauty and wellness products to over 1,000 dealers around the region. EIG also owns and operates of a leading network of more than 80 AsterSpring skincare salons and retail counters strategically located in key shopping malls and retail locations in Malaysia, Singapore, Hong Kong, Thailand and Indonesia. For dealer enquiries, please contact +603 7809 6622/33.
For additional information on Bioxil Innertreats products, interviews, product samples or high resolution product images, please contact our Marketing Department at:
jashana.valli@estheticsgroup.com                       Tel: 03-7809 6688 ext: 274, 292, 269
Bioxil Innertreats VitalZyme has emerged as the diamond winner in the recent Natural Health Readers' Choice Awards 2021, namely Ezyme Drinks.