Best Weight Loss Clinics in KL & PJ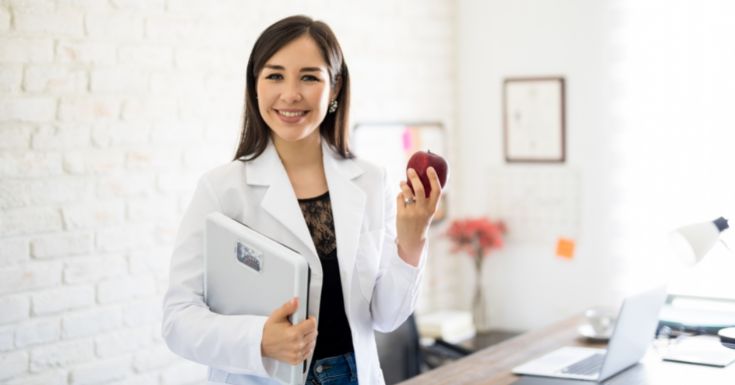 Trying weight loss all by yourself isn't easy at all. Even if you have all the support you need, this is why you might want to consider making use of a weight loss clinic. For those that live in the Kuala Lumpur (KL), Petaling Jaya (PJ), and Selangor areas, you don't need to worry; there are a couple of these clinics you can visit.
When you are making use of the best weight loss clinic in KL and PJ, you will be able to lose as much weight as possible. Different clinics offer different services, so you might want to know which clinic you need to make an appointment with. We have reviewed some of the different weight loss clinics in KL and PJ. Making sure that you have enough information to choose the right clinic.
Nexus Clinic is a weight loss clinic situated in Kuala Lumpur. There are a couple of other Nexus clinics in other parts of Malaysia as well. They were founded in 2001, meaning that they have more than 20 years of experience in weight loss and other health conditions. Some of the doctors you will be working with are Dr. Jasmine Ruth Yovarani, Dr. Preetha and Dr. Aris Mazlan.
With their weight loss program, you can choose between different services; you can consider body contouring, carboxy therapy, HCG weight loss program, Mesolipo fat melting injections, venus freeze and even Coolsculpting. You will first have your first appointment to decide which weight loss method will be best for you and the amount of weight you want to lose. The trained staff will make it easier to decide what treatment plan is right for you to lose weight.
London weight management is one of the best weight loss clinics in KL and PJ. They are situated in Kuala Lumpur, and there are a couple of clinics in Kuala Lumpur where you can get assistance for weight loss. Making it easier to find a clinic near you. You will be assigned to a weight management expert that will assist you with your weight loss journey. Each of the programs is designed for you and your body type, making it more likely for you to lose weight.
London weight management is only making use of natural methods of losing weight. All the products that they suggest for you are all-natural. Their products are plant and mineral extracts and are safe for everyone to use. Some of the weight loss problems that man patients have here include overall weight gain, post-natal weight gain, saggy buttocks, cellulite and water retention.
Ozhean clinic is more of a skin and plastic surgery clinic, but they are also treating weight loss. There are a total of 5 branches, and one is in Kuala Lumpur. Dr. Park Ji-Youn is the founder of the clinic, and she is a dermatologist that is working together with other experts in treating different problems, including weight loss. The clinic opened for the first time in 2015 and is so successful that now there are a total of 5 clinics.
With their weight loss treatment, they have a couple of treatment options available. You can choose from LeShape, Cristal fat freezing, Hifu Ultracel Q+, shockwaves, HCG diet, supplements and medication. It is important to talk to a professional before you decide on a treatment plan. You can contact them via WhatsApp, Facebook MSG, call them, or chat directly on the site.
Beverly Wilshire clinic is a versatile clinic that offers a large variety of different treatments. Most of the treatments are skin and aesthetic treatments, but there are some great weight loss options as well. They are situated in Petaling Jaya, and the doctor is Dr. Wong Chee Hin. There are many reasons why this is a clinic to consider. It includes the fact that this clinic is a multi-award winning clinic, that the clinic is accredited and run by an experienced doctor, and that they are offering customized treatment options.
With their weight loss option, you can choose between a couple of treatments. It includes Cryolipolysis, coolsculpting, Medication, Meso fat, a Pageant weight loss program, and Supplements. You will work together with the doctor to find the right treatment option for you. You can also consider treatment options like RF exilis or RF sineson. There are some promos that you can consider as well. There are many different ways to contact the clinic for more information or to make your first appointment.
Andrea Bariatric surgery is a weight loss clinic that offers some great treatment options. These treatment options are surgical and non-surgical options. The clinic is situated in Petaling Jaya and is run by qualified and experienced weight loss doctors.
The clinic is offering two weight loss treatment options. The one is bariatric surgery and the intragastric balloon. Bariatric surgery is a drastic method, while the intragastric balloon is a non-surgical method. It doesn't matter what method you are choosing to lose weight; the staff and doctors are with you every step of the way.
With weight loss, you might need some assistance. This is the only way that you can make sure that you are successful with the weight loss process. These are reviews of some weight loss clinics in KL and PJ. To ensure that you know your options and choose the right clinic with the best treatment option. At the end of the day, it doesn't matter if you have 10 or 50 pounds to lose; these clinics will assist you in reaching your goal. It is just recommended that you are reading all the reviews before you choose a clinic that will ensure weight loss success.