Best Physiotherapy Clinics in KL & PJ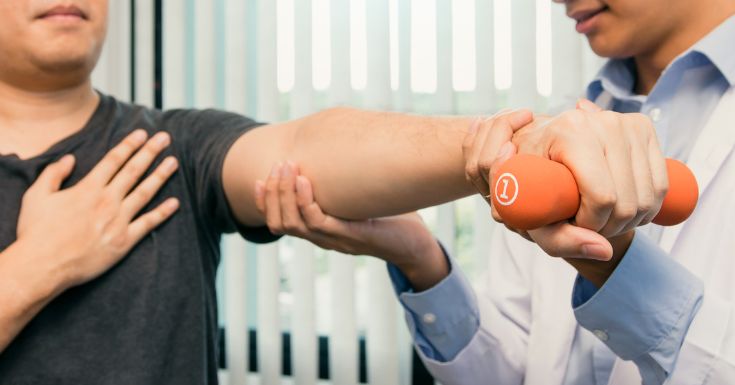 It is important to ensure that you have the best physiotherapy clinic contact details. You will never know when you might need it. The last thing that you want is to search for a physiotherapy clinic in KL or PJ when you need one. Then, you already need to have the contact details of the best clinic in the area.
There are different physiotherapy clinics in KL and PJ areas. Some are recommended while others might not be as good. This is why you need to make sure that you know where to find the right physiotherapy clinic for the best possible treatment. These are the best physiotherapy clinics in KL and PJ that you can use at any time.
Relive physiotherapy and rehabilitation clinic is a clinic situated in Petaling Jaya, Selangor. This is one of the best and most popular physiotherapy clinics in the area. This is a private healthcare center that is offering a large variety of physiotherapy and rehabilitation services to patients.  They focus on treating the problem rather than just treating the symptoms for temporary relief.
Some of the services that they are offering include rehabilitation for stroke and Parkinson's, Geriatric fitness, sports massages, women's health, etc. They are making use of the most experienced personnel and doctors to ensure that you are getting the best and fastest results.
Another great clinic for physiotherapy, rehab, and fitness in Petaling Jaya is Axis physiotherapy and fitness clinic. They were founded in 2000 and have more than 21 years of experience. The clinic is known for its passion, experience, and professionalism. Making sure that they are caring for each and every patient.
Some of the services that they are offering include different orthopedic physiotherapy services, sport physiotherapy services, and surgical rehabilitation and treatments. There are also other services that they are offering to their patients. The physiotherapists are all experienced and fully qualified. They are also working closely with the general doctors to ensure the best result for the patient.
The miracle physiotherapy clinic is a clinic that is a member of the Malaysian physiotherapy association. The clinic is known for the services that they are offering. They are offering rehabilitation to restore functions and analyze each person to treat the source of the problem and not just treat the symptoms. All their personnel is experienced and qualified for the field that they are working in.
They are situated in Kuala Lumpur and are known as one of the best physiotherapy clinics in the area. They are offering all the normal physiotherapy treatments and keep track of their patients' improvements. For making an appointment or for any questions you can call, WhatsApp or Facebook message them. The clinic's reviews speak for themselves and make this a recommended clinic.
The synapse physiotherapy clinic is another clinic that you can find in Kuala Lumpur. They are offering a huge variety of services that you will not normally find with other physiotherapy clinics. They accept most insurances and offer a great repayment plan.  There are many reasons why patients prefer Synapse clinic, like the one-on-one treatments, the affordability, and the large variety of services.
The clinic offers services like Biomechanical assessments, Sports physiotherapy, neurological rehab, shockwave therapy, and even home visits. Then, they also offer group classes for fitness and physiotherapy sessions. The clinic was founded in 2010 by three qualified and experienced physiotherapists. You can contact them for more information or make an appointment.
If you are looking for a physiotherapy clinic that has a completely different approach to physiotherapy, then you should have a look at DBC physiotherapy. The clinic is concentrating on clinical technologies for its rehabilitation. The clinic is situated in Kuala Lumpur. There are a couple of reasons why this is a clinic that you can consider. It is making use of evidence, based practices, and it focuses on each needs.
You will also see that they have a pain-relief success rate of more than 83%. Some of their services include DBC active treatments, Acute pain management, and corporate wellness. You can chat with the personnel online, or you can call them directly for information or for making an appointment. Looking at the reviews, you will see that they have lots of recommendations from previous clients.
Regen physiotherapy clinic is a member of the Regen Healthcare group. They are more than just a physiotherapy clinic; they are also a sports rehab for sports injuries as well. At the clinic, they are working closely with RSC because of their advanced and highly effective screening system in musculoskeletal ultrasounds. At the clinic, you will find free Wi-Fi, a gymnasium, treatment rooms, a food and beverage outlet, and retail outlets.
The services that they are offering include pain management, manual therapy, sports massages, sport and rehab conditioning, orthotics prescription, and dry needling. Each of these treatments is done by professionals that have the qualifications and experience in their field.  A benefit of making use of this clinic is that you can make an appointment online, or you can call them directly.
The good news is that there are many different physiotherapy clinics in the Kuala Lumpur KL, Petaling Jaya PJ, and Selangor area. You just need to make sure that you know which ones are the best in the area that you can use for the best treatment and positive results. These are the top 6 clinics in Kuala Lumpur and Petaling Jaya for any physiotherapy treatments. Now, it will be a lot easier for you to find the right clinic that will fit your budget and your personal needs.