Best Lasik Clinics in KL & PJ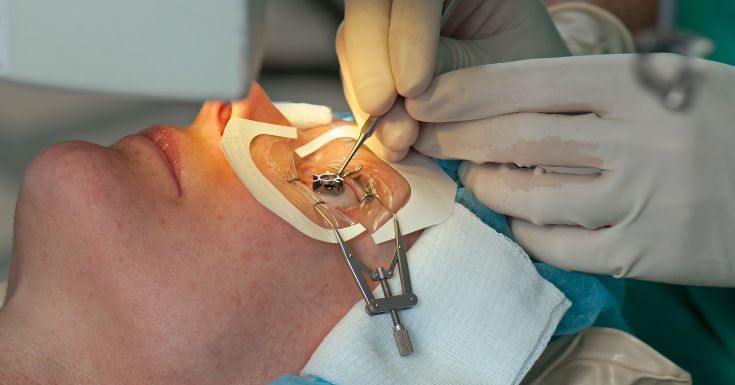 Lasik is an eye surgery that is fixing vision problems via lasers. Vision problems are normally caused by refractive errors. Lasik stands for Laser in-situ keratomileusis. This is a popular eye treatment and more people are considering it. Before you are considering getting your Lasik operation, there are many things that you need to know first.
One of the things you need to know is that only certain eye clinics are recommended for this type of operation. The last thing that you want is to lose an eye or are worse off after the operation because of a bad decision on the Lasik clinic you choose. These are some of the reviews of the best Lasik clinics in KL and PJ. If you stay in Kuala Lumpur, Petaling Jaya and Selangor you can make an appointment for your Lasik treatment.
Ikonik eye center is situated in Kuala Lumpur. It was formerly known as Prof Muhaya eye and Lasik center was opened on 6 September 2013. The clinic is equipped with the most advanced ophthalmic diagnostic equipment and an operating theater with the latest lasers.  Their mission at the clinic is to improve your sight and to improve your vision in life.
Some of the services that you can expect from the Lasik clinic include Lasik operations, comprehensive eye check-ups, refractive error correction, cataract surgery, and even dry eye treatment. One of the reasons why Ikonik eye center is the most recommended Lasik clinic is because of the awards and recognitions they received. There are a couple of ways on how you can make a booking. You can do it directly at their website, or you can call them for an appointment.
Another Lasik clinic in Kuala Lumpur for getting your Lasik eye operation is Excelview eye specialist center. The clinic was established in 2000. They were a subsidiary of Focus point vision care group. These are one of the leading optical care retail chains in the country. Till today, ExcelView has treated more than 15 000 cases since it first opened its doors. Dr. HOH Hon Bing is the surgeon at the clinic and the one that will do the Lasik surgery.
There are other services that you can get from the Lasik clinic as well. Some of the services will include Lasik procedures, cataract surgery, ReLEx SMILE, and PRK.  You can rest assured that they are making use of the latest technology to ensure that your operations will be successful. According to reviews of previous patients, this is a recommended eye clinic for Lasik surgery.
In Petaling Jaya, you will find the Vista eye specialist. This is for sure one of the best Lasik clinics in town. The clinic has more than 23 years of experience and opened its doors for the first time in 1999. Looking at reviews, you will see that there are more than 2 400 positive reviews online and on Facebook. It is also interesting to know that over the years, the clinic received more than 30 business and clinical awards.
Besides Lasik surgery, you can get some great services at Vista eye specialist. These services include reading vision, cataracts, dry eyes, ICL, Myopia control, and kids' eye examinations. Other services include eye examinations, general eye care, diabetic eye disease, and paediatric eye care. For an appointment or more information about their services, you can call them, or talk directly to them online.
KPJ health center for sight is situated in Kuala Lumpur and is offering a large variety of services, which include Lasik surgery. The clinic is offering advanced and sophisticated equipment for the best treatment in town. They are also offering a well-trained team of surgeons that has the experience to perform Lasik operations correctly. The clinic also has qualified and experienced Optometrists and nurses.
The unique thing about KPJ health center for sight is the fact that you can consult a doctor online, or you can make a booking for a physical appointment at the clinic. With the awards that they already have won, this is a great Lasik clinic to trust with your eyes.
Optimax eye specialist is an experienced Lasik clinic that is offering a large variety of eye treatments. The clinic opened its doors in 1995, and already has more than 300 000 patients. The clinic is known as one of the most reputable and recommended eye care clinics, with many rewards already won. They are a full spectrum eye care center and offer normal eye treatments and treatments like Lasik operations.
Some of the services that they are offering now include cataracts, glaucoma, dry eyes, and more. They are using the best and latest technology to ensure a complete and successful treatment. Their latest treatment option is the Relex SMILE procedure. Some of our doctors are Dr. Stephen Chung Soon Hee, Dr. Chuah Kay Leong, Dr. Lee Seow Yeang, and Dr. Nor Zainura Zainal.
If you are looking for Lasik treatments, you need to make sure that you are only visiting one of the best Lasik clinics in KL and PJ. You can't risk a failed treatment plan that will cause you to lose your eyesight. These Lasik clinics are the best ones in Kuala Lumpur KL, Petaling Jaya PJ, and Selangor. Even if you aren't looking for Lasik treatment, but for another eye treatment option, these clinics will give you the best chance of success. To ensure that you are seeing a lot better, without paying too much for the treatment.