Best IVF Clinics in KL & PJ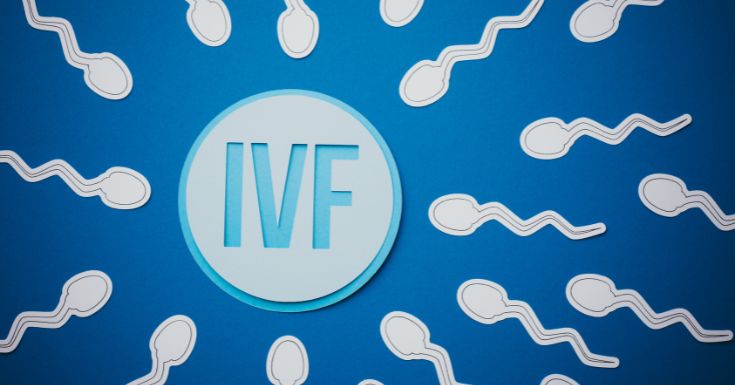 When you need to go for IVF, then you want to go to a clinic that is highly recommended and has a huge success rate. IVF stands for In Vitro fertilization and is for parents who can't get pregnant on their own. There are many IVF clinics, but it doesn't mean that they are all equally great with the best results. Especially if it is in Kuala Lumpur KL, Petaling Jaya PJ, Selangor.
It is important to make sure that you know what clinics you can visit for the best chance of success. We have reviewed a lot of clinics and have found that these are the best IVF clinics in the KL and PJ area.
KL Fertility center is one of the best IVF clinics and is situated in Kuala Lumpur. The clinic is devoted exclusively to people who want to get pregnant. They are doing business for more than two decades and have a huge success score in women getting pregnant. They are making use of the latest technology and fertility medicine to ensure the best chance of getting pregnant.
They are offering different packages that you can choose from, to make the whole process a lot more affordable. They are offering services for male fertility and female fertility. The clinic can also assess to see if you can get pregnant, and where the problem in the delay of pregnancy lies with. You can contact them in different ways if you are looking for more information, or if you want to make your first appointment.
Sunfert is another fertility clinic that is also known as the IVF clinic, situated in Kuala Lumpur. This isn't just another IVF clinic; they are making use of the most technologically advanced fertility group and offer a large number of advanced features like genetic testing. There are many reasons why Sunfert is one of the most recommended clinics in the area. They have a careline that is available 24 hours a day, they have an easy appointment booking system and they are offering some coaching and counseling with their packages.
One thing that is making them popular is that they are offering a more affordable all-inclusive package that will take you to become pregnant. And, they are giving full Mindbody support with each stage. They know how difficult these stages can be.
In Petaling Jaya, there is a great IVF clinic. This is the Alpha IVF and women's specialists for getting pregnant. The most important thing you need to know about this clinic is that they have made medical history through groundbreaking achievements in different countries. They have an outstanding success rate and a proven track record. They don't just claim they have a success rate; they can prove it.
They are making use of the best and latest fertility technology and offer a first-class facility. Their specialists are fully trained with the latest technology to ensure the best results. They are offering different fertility treatments that include sperm sorting, egg freezing, 4D ultrasound, Laparoscopic surgery, etc.
All over the world, you can find the Concept fertility center. One that we were interested in is the Concept fertility center in Kuala Lumpur. They are offering a proven success rate and are making use of innovative technology and the latest IVF technology. This is the reason for their high success rate. At the moment their success rate stands at 94%. They are offering different packages to make IVF more affordable.
They also have some other fertility services available. This includes fertility investigation, timed intercourse, assisted insemination, In vitro fertilization, and freezing facilities. If you are interested in any of these services, you can just fill in the online form for more information. Or, you can call the center and make an appointment personally. The doctors at the clinic are specialists in the field of fertility.
Situated in Petaling Jaya is the Evelyn women's clinic. The main doctor that you can consult there is Dr. Agilan Arjunan. This is a consultant gynecologist and a fertility specialist. There are a large number of personnel that will assist in the fertility problems you might have. You will be in the hands of a caring and experienced doctor.
Some of the services that you can get at the clinic include different fertility options, women's health problems, and laparoscopic surgery. At the moment they have a couple of invents or promotions that you can make use of to get some discount on the payments.
Sunway fertility center is one of the best IVF clinics available in Kuala Lumpur. They offer a team of fertility experts like specialists, embryologists, and trained nurses. They are offering a large variety of different fertility treatments to ensure that your dream of becoming a parent comes true.  The clinic will give you all the essential information, and you will be able to make the best decision for yourself.
Some of the services that they are offering include fertility assessment, IUI, IVF, cryopreservation, donation programs, and other services. They are only making use of the latest technology like time-lapse imaging, pre-implantation genetic testing, and endometrial receptivity analysis. They even have a couple of international patients that come here for IVF and other infertility treatments.
If you require IVF to conceive, then you need to make sure that you know what clinic to make your appointment with. You don't want to make an appointment with someone busy all the time, and not able to get the success that you were dreaming about. We are giving you all the information you need to make sure that your IVF or other treatment options are available to you. We are giving you a couple of names of the best fertility clinics in town. Now, you can decide which IVF clinic in KL and PJ you can get the best chance of becoming a parent.