Best Interior Design Firms in KL & PJ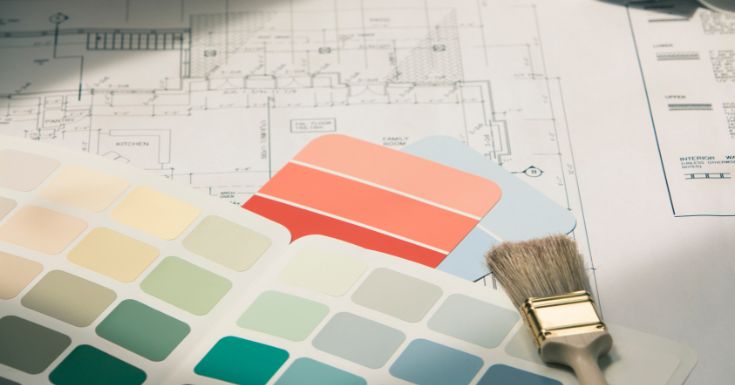 Interior design is when someone plans and redoes your home or office's interior. It can be according to a specific style, color or feeling. You want to upgrade your home or office, and you are looking to get it done professionally. Therefore you need to make sure that you are hiring the best interior design company in Kuala Lumpur, KL, Petaling Jaya PJ, and Selangor.
There are many interior design companies in KL and PJ, but this doesn't mean that they are all equally recommended. These are some of the best interior design companies' reviews so that you can choose the right one for you.
Blaine Robert design is an interior design company in Kuala Lumpur. They are interior designers that redo residential, hospitality, offices, show units and even commercial spaces. They specialize in luxury interior design, and they are able to do anything the client requires. You should just give them a call and hear what they can do for your space.
Blaine Robert is the founder of Blaine Robert designs, and he has more than 30 years of experience. Some of the services that they are offering include interior design, space planning, and custom furniture. According to recent reviews from customers and previous customers, this is a highly recommended interior design company for all types of makeovers and space planning.
Another interior design company in Kuala Lumpur is IQI Concept interior design. This isn't just another company, and this is one of the best companies that is an award-winning interior design firm. Till today, they have completed more than 500 residential and commercial projects. They also have won numerous awards like the Designer of the Year. They have positive testimonials and recommendations. You can see the proof by reading just some reviews about the company.
Services they are offering include custom solutions, Design and planning, Build and formatting, and These are for residential and commercial spaces. They have won a total of 13 awards and has been in business for more than eight years. The last reward was won in 2022. You can contact them on their official website, or you can call or email them for a quotation.
NU Infinity is one of the best and most recommended interior design companies in Petaling Jaya. However, the thing that is making them unique is that they aren't just an interior design company, but they are also a building company. Making sure that you have exactly what you are looking for. Some of the reasons why this is a company to consider are because they are design-centric. They realize the importance of designs. They have the right amount of experience and have competitive prices.
They have already done more than 400 residential properties over the last ten years. However, they also offer services to sales galleries and show units, commercial property and even retail property. This is for big and small retail companies. Their ratings and reviews on the internet are positive and recommended.
Interior plus is one of the top interior design companies situated in Kuala Lumpur. The great thing about them is that they are offering a free quotation so that you can see that you will be able to afford their services and that they will ensure that you get what you are looking for. They are making use of young, creative, experienced and highly qualified professionals to give all their clients what they need.
The company has more than 14 years of experience, and they have already successfully completed more than 450 different projects. Looking at their online ratings, you will see that there aren't many companies that can top them. They already have won a couple of rewards, making them a reward-winning interior design company. You can visit their offices, call for a quotation, or you can chat directly with them on their website.
Situated in Kuala Lumpur, Viyest interior design company is a recommended company with more than ten years of experience. They offer high-quality workmanship at affordable prices. Making it possible for more people to hire professionals to decorate their homes or offices. This is more than just a normal interior design company where they are completely remodeling your home and office.
They are doing services like home upgrades. Like painting, showcase cabinets, suspended ceilings, etc. Anything you need to be done in your home, they will be able to assist you with everything from home remodeling to office renovations, kitchen renovations and retail renovations. They are offering a free quotation and free design advice, making it easier to decide if this is a company you want to use or not.
Think Interior design, yet another interior design company in Kuala Lumpur, is also a building company. The company was established more than 20 years ago. 90% of feedback received from clients are all positive, and they have an online rating of 9/10. They only have done more than 150 home designs, but they are making sure that they don't do too many designs for too many clients at a time.
Services that they are offering include interior design and build, interior design consultancy, site supervision and site management. Some of the reasons why you should consider this interior design company are because they take their deadlines seriously, they offer limitless concepts, and they offer guaranteed satisfaction. Making sure that the client is satisfied with the end result.
No matter if you are looking for an interior design company in Kuala Lumpur or Petaling Jaya, these are the top companies to consider. Most of these companies offer free quotations and are award-winning companies. You can use any one of these without compromising on quality, price and creativity. When it comes to interior design, it is always recommended that you should visit a couple of companies before you choose the one you are going to work with.