Best Hearing Aids Clinics in KL & PJ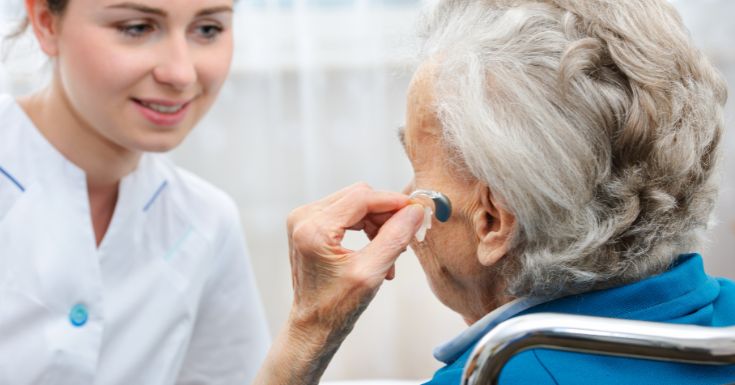 Until you lose your hearing, you will not understand how important your hearing actually is. And, when you start losing your hearing, you might need to make an appointment with a hearing aid clinic.
There are many different hearing aid clinics in the KL and PJ area, but because of the importance of your hearing, you need to go to the best hearing clinics you can find. This is why we have reviewed and written about the best hearing aid clinics in KL and PJ. Using these clinics will not disappoint you.
SoundLife was established in 2015, and they are situated in Petaling Jaya. They are making use of the latest technology to serve their clients to the best of their abilities. There are different clinics available in Malaysia, with Petaling Jaya as their head office. There are many good reasons why you should make use of them for your hearing aid problems. They have the experience and technology to give you the best possible outcome. They are also making use of experienced doctors and medical staff for the right diagnosis.
Some of the services that they are offering will include a hearing test for the whole family, industrial hearing screening, Otoacoustic emission screening and diagnosis, and a middle ear test, also known as tympanometry. Then they are also offering tinnitus services and hearing aid services. They offer different hearing aids according to your personal need.
The listening lab is a complete hearing aid clinic that provides different hearing services to patients. They have many clinics throughout Malaysia they have one in Kuala Lumpur and one in Petaling Jaya. It is important to know that they provide a full spectrum of hearing care services for adults, children and even infants. They are quick in ordering your hearing aid and will assist with a hearing aid that isn't functioning correctly.
Some of the services that they provide will include hearing tests for everyone, Listening lab and hearing aid fittings, tinnitus relief, hearing aid maintenance and even home visits or removal hearing care. When you need a hearing aid, you can choose from the latest technology and the right hearing aid for your personal use. Most hearing aids are small and comfortable to wear.
Hearing partners is a hearing aid clinic in the KL and PJ area. There are actually 12 locations nationwide where you can find a clinic. One of their locations is in Kuala Lumpur, and they are also offering great service. They are only making use of Qualified audiologists and hearing care practitioners ensure the right diagnosis is being made. The great thing about hearing partners is that you can book a free consultation, and you will get your results within one hour.
Some of the services that you can get from them include hearing tests for children and adults, hearing aid fittings and adjustments, tinnitus management and dizziness and balance diagnostic testing. They are offering a huge range of hearing aids like Oticon More, Oticon Opn S series, Oticon Xceed, and Oticon Xceed play. It is important to know that there are more different hearing aids to choose from. You can make your appointment online, and coming soon is your online hearing test service.
There are also a couple of clinics available for Hearing Clinic Malaysia. One of these clinics is in Petaling Jaya. One of the benefits of making use of a hearing clinic in KL or PJ is the fact that they offer a free hearing test and consultation. They have a large variety of different hearing aids available, so choosing the right one won't be as hard.
Some of the services that they offer include hearing assessments, hearing aid fitting, hearing aid repair and hearing rehabilitation, and they sell a large variety of different hearing aid products as well. They are giving you the option to chat with them via their chat feature on their site.
Hear Life hearing care center has a couple of offices in the Malaysia area. One of their offices is in Kuala Lumpur, where you can get the best hearing care service. One of the reasons why you should consider using them is that they are offering an online hearing test, and you can make use of their hearing test app for testing your hearing at home. Their sound-proof testing room is another reason why you should make use of their services.
They are only working with a team of professionals like audiologists, ENT surgeons, otologists and speech and auditory verbal therapists. Some of the services that they have to offer include Audiology assessments, pediatric assessments, Tinnitus management and hearing aid services. They offer different hearing aids for different people's needs. It is easy to make an appointment with Hear life hearing care center. You can call their customer service team, or you can make an appointment directly online. They also have some products for sale, like hearing aid batteries and different types of hearing aids.
When it comes to our hearing, we don't always realize that there is a problem with it. When you can't hear as clearly anymore, then it might be too late to prevent the hearing loss from happening. However, you can make an appointment with any of these hearing aid centers to get your hearing tested and to order a hearing aid if needed. Some of these centers have an online hearing test that you can use to make sure that there is really a problem with your hearing before you make an appointment with them. If you live in the Kuala Lumpur KL, Petaling Jaya PJ, Selangor area, you will know for sure that these are the best hearing aid clinics you can go to.