Best Eye Specialist Clinics in KL & PJ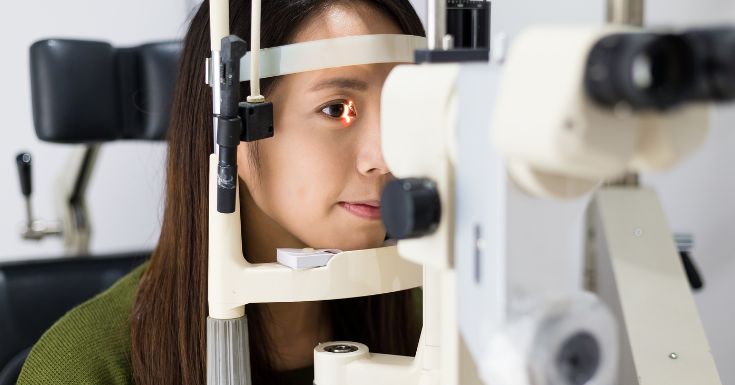 We only have one set of eyes. And, we need to take care of them as best as possible. Sometimes we need to go to an eye specialist clinic. We need to take care of our eyes, and going to a normal doctor isn't always the answer. If you are living in the KL and PJ area, then you don't need to worry.
There are many eye specialist clinics available. You can choose any one of these clinics, and you will get the care you are looking for. These are the reviews and essential information about the best eye specialists in the Kuala Lumpur (KL), Petaling Jaya (PJ), and Selangor area.
Visa eye specialist is a clinic in Petaling Jaya. However, this is actually just the head office. There are many other clinics all over the country. The clinic has more than 23 years of experience and opened for the first time in 1999. Over this period, they have won more than 30 different business and clinical awards. Till now, they have over 255 000 satisfied patients with a huge number of positive reviews.
They are offering services like reading vision, cataracts and dry eyes. They are also offering kids eye examinations and myopia control for children. The clinic is also offering services in pediatric eye care and assists with different corneal diseases. They are some payment options that you can consider if you don't have health insurance. They offer services for children, adults and the elderly. Making this a great family eye specialist clinic.
If you are looking for a trusted eye surgery specialist in Kuala Lumpur, then you need to consider the Asia eye specialist center. They are known for their excellent service and high-quality care for all their patients. This is a clinic that was founded in 2011, giving them more than ten years of experience. They specialize in eye surgery and aftercare.
Some of their services include Laser vision correction or also known as Lasik, ICL or implantable Collamer lens surgery and any other eye surgery and non-surgical procedures. They are offering a great payment plan and are only making use of the best modern technology for the best results. Something important to know is that they are an accredited Ambulatory care center by the Ministry of Health of Malaysia.
Another great and recommended eye specialist clinic in Kuala Lumpur is the KL Eye specialist center. Some of the specialists that you can ask for include Dr. Manoj Sajnani, Dr. Kodisvary Maharajah and Dr. Kamala Devi Lingam. All the equipment at the clinic is of the highest quality, and they are only making use of the latest diagnostic medical equipment.
Some of the services you can get from the eye specialist center include general ophthalmologic examinations, power checking for children, cataract extraction and intraocular lens implants. These are just to name a few of the services that they are offering. They cover most health insurance and offer great payment options for those without health insurance.
The Eye Specialist is situated in Petaling Jaya and is an approved ambulatory care center by the Ministry of health. This is a private ophthalmology service that provides surgical and non-surgical medical services. Some of the doctors working there are Dr. A.D. Vanniasingham, also known as Dr. Vann. He is an expert in the field.
The clinic consists of one operation theater, daycare ward, treatment rooms and consulting suites. They are only using the highest quality and newest equipment for the right diagnosis and treatment. You can make a booking in different ways, from just phoning them, through an email, or through Facebook. The great thing about this clinic is that they are also offering ocular plastic surgery.
ISEC stands for International Specialist Eye center. They are situated in different towns over the country, like Kuala Lumpur. They provide a full range of tertiary specialty services. Most insurances are accepted here, and you will be able to receive an insurance guarantee letter. There are many different ways how you can make an appointment with them or how you can contact them for more information about their services. You can call, WhatsApp, or make an online appointment directly at their site.
Some of the services that they provide include glaucoma, cornea and anterior segment, laser refractive surgery, oculoplastic, Uveitis, etc. They offer all non-surgical and surgical procedures. They have great aftercare services and offer some great payment options for patients without insurance.
There are many reasons why you can make an appointment with KPJ Pusat Pakar Mata center for sight. This is an eye specialist clinic situated in Petaling Jaya. They also have some other branches in Kuala Lumpur and Rawang. All their clinics are making use of technologically advanced equipment.
They also have a team of qualified surgeons, optometrists, nurses, Courteous administrative staff, and procedure counselors. Over the last couple of years, they have received numerous awards. The best part is that you can book a physical appointment with them, or you can talk to one of their doctors online. They are an approved eye specialist clinic by the Ministry of health.
Our eyes are special, and we need to take care of them. The problem is that we don't always know where to find the best eye specialist clinics for any eye problem diagnosis and treatment. In Kuala Lumpur (KL), Petaling Jaya (PJ), and Selangor, there are many different clinics you can go to. We are making sure that you get to know the best clinics in the area. Making it easier to find the right and most recommended eye specialist clinics in the area.