Best Dental Clinics in KL & PJ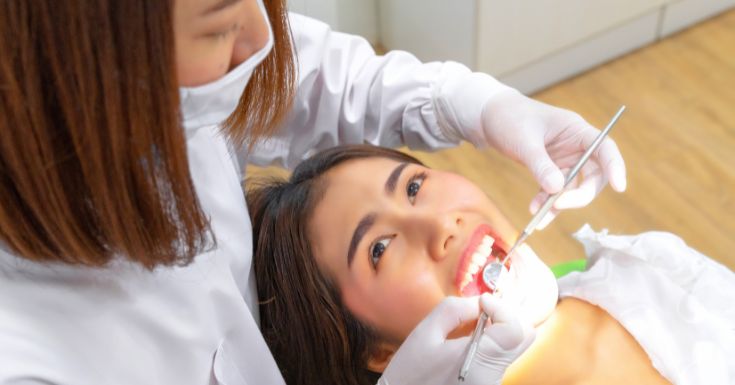 When you are staying or living in Kuala Lumpur also known as KL, or in Petaling Jaya (PJ), Selangor, it is important to know all the best dental clinics you and your family can go to.
There is a huge number of dental clinics in KL and PJ, but you might want to make sure that you are going to the best one possible. We are going to review the top 7 Dental clinics so that you can know their services and know if the clinic you are considering going to is recommended.
Tiho Dental clinic in Kuala Lumpur is one of the best clinics in town. They offer a variety of services like Scaling and Polishing, dental fillings, Dental extraction and removable dentures. They are also experienced in braces, dental crowns and implants.
The dental clinic provides dental care for adults and children of all ages. Some of the benefits of this clinic include its convenient location, the technology and equipment they are using and the comfortable and relaxed environment they are offering. A great thing about Tiho dental is that they offer a customized treatment plan.
This dental group in KL and PJ was founded way back in 1985 by Dr. Sim and Hooi. From their first opening till today, they have been offering a wide range of dental services. Some services that they are offering include general dentistry like Dental check-ups, filling, extraction and minor oral surgery. However, they are also offering preventive dentistry like fluoride treatment, flossing, brushing education and other services.
Cosmetic surgery, implants and full mouth rehabilitation or makeover are also available here. Today, you can make use of Dr. Larry Au-Yong Siew Wai, who has a bachelor's in Dental surgery, Dr. Ngo Wei Ming, also with a bachelor's in dental surgery and Dr. Sherrie Chong Mei Yee, who is an oral surgeon with a large number of qualifications.
WhiteZone dental is more than just another Dentist clinic in KL and PJ. They are known as holistic and eco-friendly dentistry that is suitable for adults and children. What makes them different is the low-dose digital x-ray that they are making use of, and their clinic is mercury-free. For fillings, they make use of bio-compatible materials. The dentists that are going to give you the best treatment include Dr. Grace Lee, the head dentist and Dr. Wil Liam Choo. All their other staff is experienced and friendly.
Some of the benefits that you can enjoy at WhiteZone dental clinic are their pain-free treatments for those who are afraid of the dentist. They are only making use of high-quality equipment, and they come highly recommended by more than 500 patients.
One of the latest dental clinics in KL and PJ is Dentalville dental clinic. They were founded in 2019 by a group of experienced and qualified dentists. They strive to provide everyone with professional, contemporary and ethical services. Dentalville dental clinic offers a large variety of dental services to adults and children.
Some of the services they provide include Examination and consultation, Dental restorations, Scaling and polishing, root canal treatment and preventive dentistry. You can also get fixed prosthodontics like veneers, inlay and crowns with dental treatments there. They are also offering some oral surgeries like surgical removal of cysts, sinus lift surgery and bone augmentation.
Fernandez and Peter's dental clinic has been doing business for the last ten years. They only believe in safe, effective, affordable and fast treatment options. Because they are a modern dental clinic, they can assist with instant dental implants that can be done in one hour.
The two dentists that will be creating your new smile are Dr. Amirtha Peter and Dr. Nakkiran. They are both experienced and qualified for a variety of different dental surgeries and procedures. Some services that you can get are non-surgical procedures, Snore laser treatment and even a large variety of different braces. The snore laser treatment will be done without any anesthesia or pain. They will also be able to cure painful ulcers within seconds.
Regal Dental clinic in PJ New Town opened in 1999. You will get treatment from Dr. Sharon Siew and Dr. Jaron Ngo. They are both dental surgery doctors. All their personnel at the clinic are experienced, friendly and great with children. They are offering services for both adults and children. They are making use of the latest 3D printing technology.
Some of the services you can expect from them will include dental tooth implants, braces, transparent braces, clear aligners, wisdom tooth removal, Invisalign, teeth whitening and crowns and veneers. The dental clinic has a good reputation and offers the latest dentistry. It is important to know that they are also the official ClearSmile provider.
The last dental clinic that we are going to review is the Jaya dental surgery clinic. This clinic provides comprehensive dental care to adults and children. Jaya dental surgery opened in 1977 for the first time. They are making a holistic approach to dentistry. They offer services like aesthetic dentistry, implant dentistry, braces, full mouth rehabilitation, root canal treatment and other minor oral surgery.
They are also offering other oral treatments like halitosis and dental phobia and offering management of orofacial pain or infections. Our team includes four qualified dentists, Dr. Yap Chee wee, Dr. Eileen Koh Mei Yen, Dr. Low Siew Choong and Dr. Chia Kok Ann.
With these seven best Dentist clinics in KL and PJ, you will not have a problem choosing the right dentist for your dental problems. They are all recommended by their patients and provide a large number of services. The services include normal dental procedures and the latest specialized dental surgery and treatments. We are making it easier for you to find the right dental clinic so that you, your child or your whole family can get the dental treatment that you need.