Best CCTV Installation and Supply Companies in KL & PJ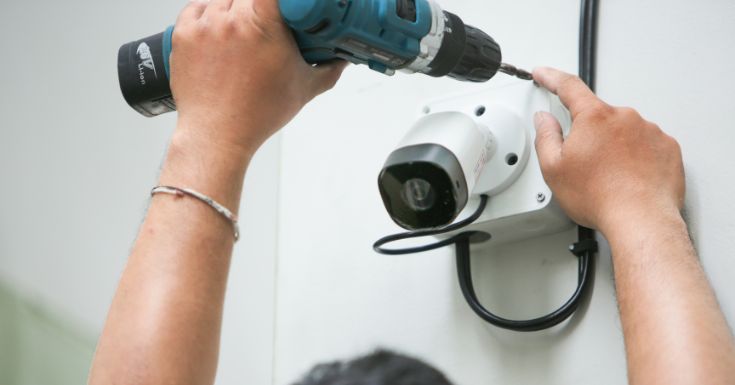 For your home or office, you need to have the best CCTV installed. This is a security measure that everyone needs to consider, with crime increasing in the Kuala Lumpur (KL), Petaling Jaya (PJ), and Selangor areas.
But you don't want to make use of any company for your CCTV installation and supply store. You want to make use of the one you can trust with something as important as your security. It doesn't matter if you are living in Kuala Lumpur or Petaling Jaya; you can use these CCTV companies without any problems. This is the full review of the best CCTV installation and supply companies in KL and PJ.
Stech superior technologies are situated in Kuala Lumpur and were established in 2009. They are selling and installing their own registered CCTV camera system. In 2013 they won the Top Asia Pacific Excellence award. Other reasons why you should consider them for your CCTV installations include the amount of experience they have, They design and develop a system that is unique to your needs, and they maintain your system. They have good and trustworthy customer service, and their services are done with a smile.
Some of the services that the company provides and install CCTV systems, alarm systems, access systems and even solar CCTV systems. They are also offering Intercom and fiber optic cabling services. They already have installed many CCTV systems for a large variety of different clients all over Malaysia.
Secom Smart Malaysia is another CCTV installation and supply company that is situated in Kuala Lumpur. Till last year, 2021, Secom was known as ADT services. Now, they have a new name and new products but the same service. The original company was established in the 1990s and is still one of the best security companies in Malaysia. They have been providing services for more than 20 years. They provide security services for residential and commercial properties.
Some of the other services that they are offering include home security systems, business security systems, and smart insurance, and they are offering e-payments to make paying for their services easier. They provide 24 hours, seven-days-a-week protection, and you can ask for a free quotation. You can do everything you need with the SECOM smart app. From monitoring to controlling your CCTV system.
If you are looking for a CCTV install and supply company in KL and PJ, then you should consider Peer2Peer networks. If you think that this company is only working with data, voice and video networks, then you are mistaken. They are also offering door access systems and surveillance systems or also known as CCTV systems. The main reason why you should consider using them for your CCTV installation is that they have more than 20 years of experience in the ICT industry.
They provide all the products you need and install different systems for your personal needs. They provide services like projectors, door access systems for businesses and surveillance systems for homes and businesses. They are situated in Petaling Jaya and can be contacted via WhatsApp, call, or by email. Some of their clients are hospitals, law and legal firms and retailers.
The great thing about Pasang CCTV services is that they provide services all over Malaysia. They offer services in Kuala Lumpur, Penang, and Klang Valley. Their business started in 2004, giving them years of experience. They are only offering new technology and make use of the latest trends to provide you with the right CCTV systems.
Some of the services that they provide include wired and wireless CCTV systems, Wired systems that use normal UTP Cables, and alarm systems for residential and commercial properties. They even have installed security alarms in government departments. They are also offering an online shopping site for all your products and needs. They are giving free quotations to businesses and residential properties, and they are also offering 1MP, 2MP, 4MP and 4K packages. They also specialize in Hikvision and Dahua products for entry-level or professional levels
AIT global security has changed to Vema Technology Plt. They are situated in Kuala Lumpur and offer a large variety of different CCTV products and installations. The one thing that is making recommended is the guaranteed reliability that they are offering to all their products and installations. It was established in 2003, giving almost 20 years of experience in security systems.
Some of the services that they have to offer include CCTV, Alarm systems, fingerprint systems and door access systems. They provide all these services to residential or too large commercial properties. There are many ways how you can contact them for more information or for an appointment, from calling to WhatsApp. No job is too large or too small for them. The products that they are offering can also be maintained by them.
Living in Kuala Lumpur (KL), Petaling Jaya (PJ), and Selangor and looking for CCTV install and supply companies? Then you are at the right place. We have researched and written reviews of the best CCTV installation and supply companies in KL and PJ. You just need to make sure that you know what type of services or products you want before making an appointment at any of these companies. All these companies offer different services to different locations in the KL and PJ area. One thing that you should always remember is that when it comes to CCTV installations or buying the right security systems, you need to choose the right company in the first place. This will ensure that you are secure and that your family or workers are protected.