Best Buy Products: Power Banks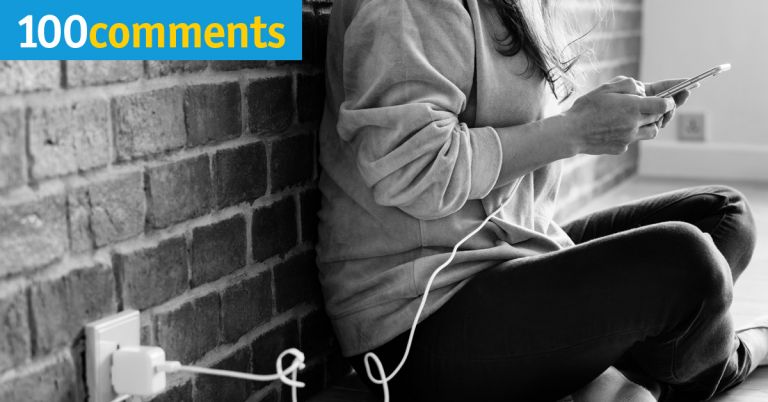 Anyone who's experienced the pain of trying to find a power point before their phone dies should understand the importance of having a backup power bank.
Simply put, a power bank is a portable battery enclosed in a plastic or metal casing that can be used to charge your devices on the go. They're perfect for long trips or other situations where it can be hard to find a power point to charge up your phone, tablet, or laptop.
Before You Buy
Putting aside all the features and knick-knacks that certain brands might decide to tack on, a power bank has one job and one job only: to receive and store energy for your devices. As such storage capacity is the number one thing to consider before you buy a power bank.
The amount of electricity a power bank can store is measured in milliamp-hours (mAh). This is a measurement of the charge that can also be referred to as "current flow over time". The amount of mAh you require will depend on what exactly you plan to use the powerbank for. For example:
iPhones generally have a capacity of around 2, 000 mAh
Samsung Galaxy phones have batteries that can store up to 3, 000 mAh
Most laptop batteries can store about 5, 000 mAh
No matter what devices you're using, make sure to check the label and product specifications to ensure that the power bank can hold enough energy to fit your needs.
Useful Terms
If you're thinking of buying a power bank, it may be useful to learn some of the more common terms used in the industry.
mAh
As mentioned earlier, milliamp-hours (mAh) is a way to measure the battery's capacity. The bigger the mAh, the more energy your power bank can hold. Most power banks can store somewhere between 3, 000 mAh to 40, 000 mAh.
Lithium-ion and lithium-polymer
These words refer to the two types of batteries used in power banks. Lithium-polymer batteries tend to last longer, but lithium-ion batteries are generally cheaper in comparision. Make sure to pick the right type to suit your needs.
Smart Charge
Smart Charge is a special feature that allows the power bank to automatically adjust the amount of voltage to use based on the connected device. This is often included for power banks with multiple plug-ins or ports.
Tips and Tricks
Here are a few simple tips to help you use your power bank more efficiently.
Don't lose track of your USB cables. Keep them together with your power bank at all times so you don't have to waste time searching for one when you need it.
Charge up your power bank regularly, even if you don't use it very often. Most power banks can hold a charge for a long time, but even if you don't use it the energy will slowly decay over time.
Don't charge your phone up to 100% with a power bank. If you leave your phone plugged in after reaching 100%, it's still consuming energy and wasting battery life. Unplug it when it reaches 80% to 90% charge instead.
Here are some of 100Comment's top rated power banks: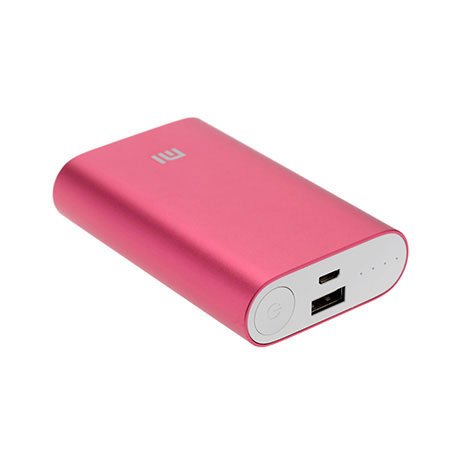 Using a Lithium-ion rechargeable cell, Xiaomi Power Bank 10000mAh has up to 93% conversion rate, ensuring that every drop of power is put to use. 21% smaller than similar products, the Xiaomi Power Bank 10000mAh is sized like a business card while remaining 30% more energy dense. Its world-class chips are not only safer but improve charging conversion rate and stabilize discharging voltage by using advanced resistance capacitance sensors to optimize efficiency and durability.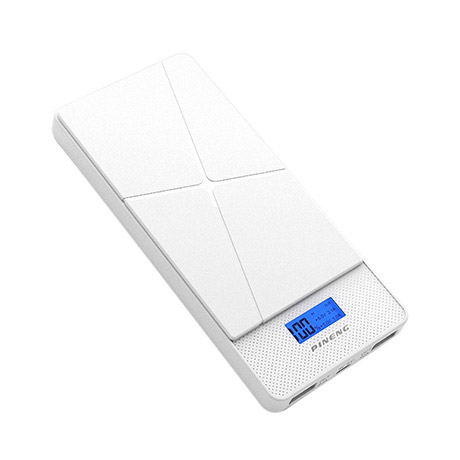 Designed for convenience, the Pineng PN983s 10000mAH Lithium Polymer Slim PowerBank has a dual USB output, allowing you to charge 2 devices at the same time. It is compatible for any phone, tablet, and USB charging devices.
In addition, the LED screen display lets you see the battery percentage and charging status at a glance. The build in battery protection IC also prevents the Pineng PN983s 10000mAH Lithium Polymer Slim PowerBank from over charging, over discharging, or short circuiting.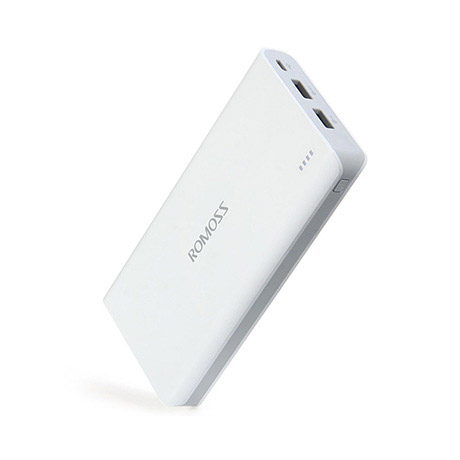 The Romoss Sense 6 20000 mAh Powerbank is a fully certified power bank that comes with a number of useful features including Smart Charging Circuitry and Ultra High Capacity, allowing you to fully charge your iPhone 7 Plus 4.5 times or a 9.7 inch iPad Pro 1.5 times. Its Dual USB Output design allows you to conveniently charge two devices simultaneously, saving you time and energy. Best of all, the Romoss Sense 6 20000 mAh Powerbank includes a multi-protect safe system with built in over-heat, over-charge, over-current, over-circuit protection to ensure complete protection for you and your devices.