Best Buy Products: Air Purifiers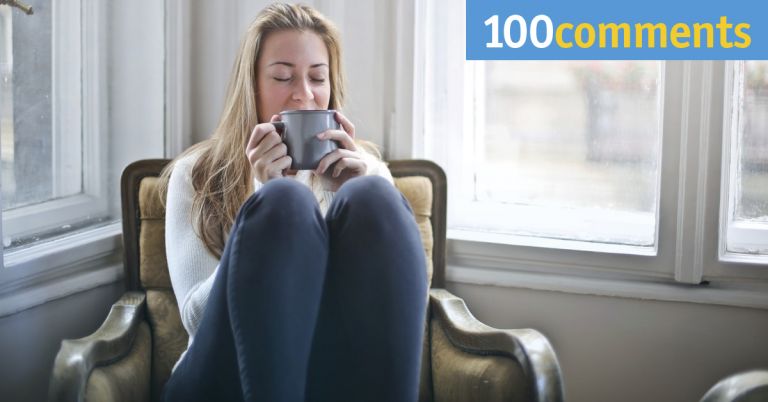 The average person takes approximately 1,200 breaths an hour, 28,800 breaths a day and 10,512,000 breaths a year. All in all, that's a lot of air you're taking into your body. However, asthma, allergies and other respiratory problems are on the rise, especially in places like Malaysia where we suffer from haze every year. Whether or not you have children or pets at home, an air purifier is a sound investment for the health of the family.
While it can't protect you whenever you're out and about, an air purifier is the perfect way to deal with the numerous airborne-particles that thrive indoors, particularly in older homes and apartments or those with pets. Some of the best air purifiers can remove virtually all these dangerous airborne particles in a few hours or even less, ensuring that you and your family breathe in fresh, pure air.
Types of air purifiers
Portable air purifiers
Portable air purifiers are usually designed to clean the air in a single room at a time, but can be moved from location to location if necessary. They're often smaller and lighter compared to whole-home purifiers, meaning that they're easier to carry around the house.
Whole-home air purifiers
Whole-home air purifiers are less common since they are so much bigger and generally require professional installation. These type of purifiers are attached to the building's furnace or ductwork, cleaning the air as it passes through the ducts.
Tips and tricks
Once you purchase an air purifier, you need to replace the air filter regularly. Usually, the manufacturer will include at least one filter with your purchase. Here are a few tips and tricks that will help your filters to last longer, allowing you to continue using your air purifier for longer than before.
Keep the house clean
The more dust and contaminants are in the air, the harder your air purifier will have to work. Cleaning your house regularly will help your purifier's filters to last longer.
Smoke outdoors
If you or another family member smokes regularly, ask them to take it outside. This helps to preserve the cleanliness of the air inside the home and allows your air purifier to last longer.
Washable filters
Look for an air purifier with washable filters. These will allow you to reuse your filter multiple times
Here are some of 100Comment's top rated air purifiers: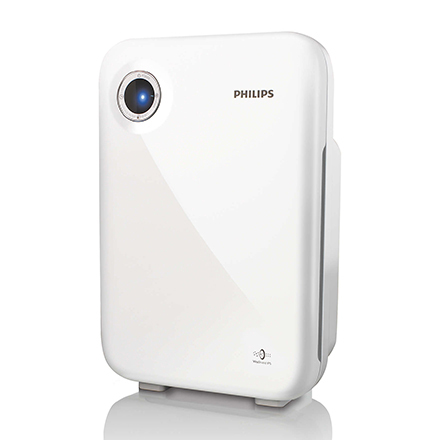 Get a better night's sleep with the Philips air purifier. This Philips purifier has a dedicated sleep mode that comes with reduced motor noise and dimmed lights and dimmed lights to allow you to sleep undisturbed. The purifier switches to lower activity level, the fan speed and noise level are reduced and the energy consumption is minimised.
The purifier also comes with a VitaShield Intelligent Purification System that effectively filters out pollutants (ultrafine particles, allergens, bacteria and viruses) with size >0.02 Microns*. You can also set it up exactly the way you like it with a 3 fan speed to adjust the air flow and a 1/4/8 hours easy-to-set timer that automatically turns the purifier off when enough time has passed.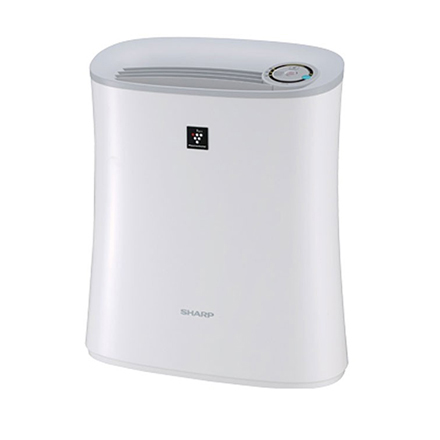 Sharp Plasmacluster uses Sharp's unique sanitizing technology that purifies the air by emitting highly safe positive and negative ions of the same type found in nature. It sanitizes and purifies airborne mold, viruses and allergens.
With scientifically proven results from labs across the world, the Sharp Plasmacluster is guaranteed to provide your family with safe, fresh air all year round. The Three-Step Dust Collection System removes, collects, and captures dust and other air borne particles in the air.
Apart from that, the FP-F30L also has a Haze Mode which can be used when you need to clean up a room quickly. When the FP-F30L starts in Haze Mode, operation is at maximum airflow for the first 10 minutes, and then switches to a higher airflow for the next 50 minutes. After that, operation repeatedly alternates between lower and higher airflow every 20 minutes. With stronger airflow for the first 60 minutes, a high density of Plasmacluster ions is dispersed into the entire room, which reduces static electricity, making it easy to capture haze particles as small as 2.5µm and even smaller up to 0.3µm.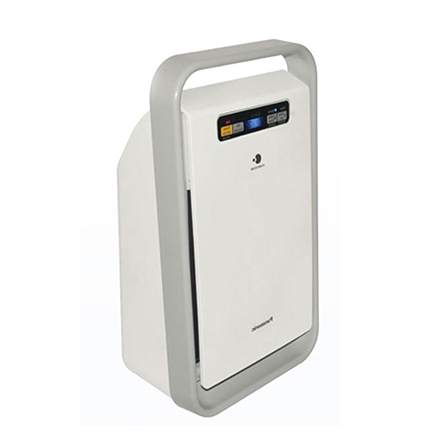 Ideal for small rooms, the Panasonic Air Purifier Nano uses Nanoe, which are water particles to remove hydrogen from bacteria, viruses, allergens and odors. Nanoe, which has a lifespan of 6 times longer than a normal ion, contains moisture around 1000 times to minus ions. Nanoe inhibits viruses and it does not require replenishment of water in the purifier as it is produced from the condensed moisture in the air.
With 2 modes – Side Airflow and Front Airflow, it is able to remove several types of pollutants that appears at different areas between the floor and the ceiling of the room.