Best Auto gate install & repair in KL & PJ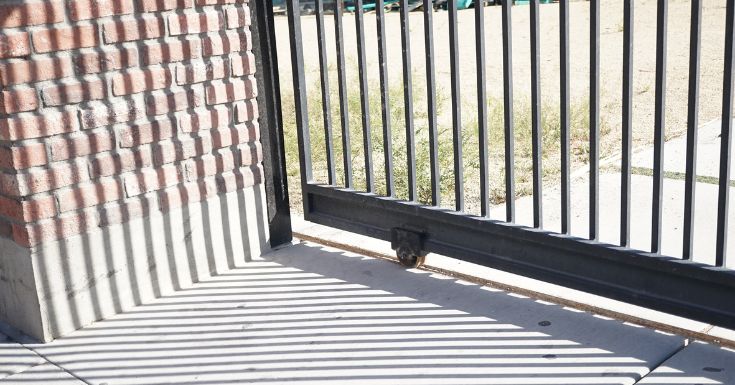 More and more people are seeing the importance of installing auto gates, or automatic gates, at their homes. This keeps us safe and gives us some privacy that we would not have otherwise. But, to get it installed yourself is quite impossible if you don't have experience in auto gate installations.
When you are living in the Kuala Lumpur (KL), Petaling Jaya (PJ), and Selangor area, you will find that there are a couple of auto gate install and repair companies you can use. However, you need to make sure that you are using the right and most experienced company if you want to get value for money. These are some reviews for the companies in KL and PJ that offer auto gate installation and repair services.
AM auto gate service is situated in Klang valley but provides services in Kuala Lumpur, Petaling Jaya and the surrounding areas. They are experienced and have years of experience in everything related to automatic gates. They have a great rating and are recommended by more than 5 000 customers. Some of the reasons why this is a highly recommended company are because of their customer service, their affordable prices and the range of products and services they have to offer.
The services they have to offer include changing the motherboard on the gate, changing the motor arm, installing auto gate systems, folding gate rollers with installation, supplying new remotes and changing the transmitter set. They are able to install everything for you, or you can purchase the parts and repair them yourself.
Pakar grill gate, an auto gate APX awning construction company, is a company that does auto gate installation and repairs. They are situated and offer services in Kuala Lumpur and Selangor. They offer everything related to awnings, grill gates, and auto gate installation. Everything they are selling or installing comes with a warranty to ensure that you only get the highest quality product and service.
They offer a large variety of services, from installing awnings and glass railings to grill gates and automatic gates. There are many different ways how you can contact them for more information. You can go to the company in Kuala Lumpur, or you can call them directly. For those who prefer WhatsApp, they are providing a WhatsApp number as well.
One control Autogate installation services is a company located in Selangor, Malaysia. However, they are providing services in different areas like Petaling Jaya and Kuala Lumpur. The one thing that makes them one of the best companies for auto gate installations is that they listen to their customers and provide them with the service they need. They have more than 20 years of experience in all installations and services.
The company is also a security product supplier for all your security and auto gate needs. Some of the services that they provide include auto gate repairs, installations, and other security services. All the products are high-quality products, and their installation services are professionally done. Reviews show that this is a recommended company that you can trust with your auto gate installation and repairs in KL and PJ.
EE Automation professional security company is situated in Kuala Lumpur, and they are also providing services to Petaling Jaya. The business opened for the first time in 1998 and is now one of the leading security companies in the country. They offer a full spectrum of security services, and they are only making use of the most experienced technicians for the installations.
Some of the services that they offer include CCTV systems, Alarm systems, Door access systems, barrier gate systems and automatic gates. Some companies that have partnered with them include Samsung, Paradox and Panasonic. Some of the reasons why you should use them are because of their affordable prices, top-quality products and services and the number of spare parts they have available. They also offer high-quality service from friendly staff and offer direct selling. Meaning that the products are cheaper here than everywhere else.
Nobel alarms services are located in Selangor, but they provide services all over Malaysia, including Kuala Lumpur and Petaling Jaya. They offer security solutions for offices and residences, which include auto gates. They have more than 30 years of experience in security and auto gates. Reasons, why you should consider using Nobel alarms services, include the fact that they customize solutions according to each customer's budget, every installation comes with a warranty, and the consultation is free.
Some of the services that they are offering include all home and office alarm system solutions, automatic gates and barrier gate solutions. They are also offering closed circuit television or also known as CCTVs, door access installation and video intercom installations. Every installation is done by experienced technicians, and the installation will be done as soon as possible.
Do you realize the importance of getting an auto gate installed, or is your existing gate updated? Then you need to make sure that you know the best auto gate install and repair service in the KL and PJ area. The more you know about the company you are going to use, the more value for money you are going to get. Because of the importance of the right security installations and auto gate installations, you can't just use any company to provide this service. The more secure your home or office is, the safer your workers and family will be. This is the one thing no one should compromise on; the safety of your family and workers.