Best Aircond service in KL & PJ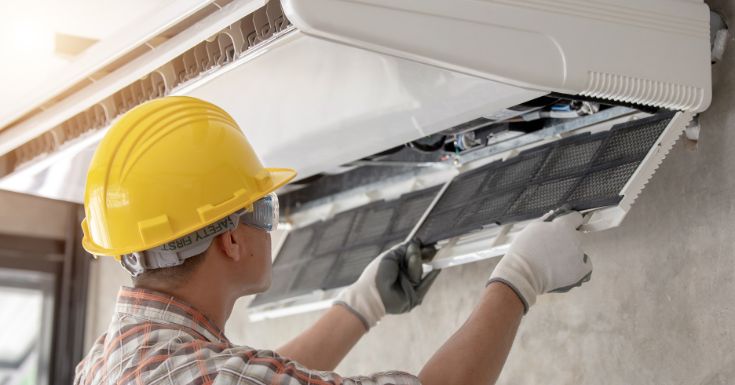 Aircond services are always needed. During the summertime and during the winter, if your aircond has a heater as well. Not many people realize that if you are getting your air conditioner repaired by a beginner, you will end up with more problems than before.
If you have aircon in your home or office, it needs to be serviced on a regular basis. And this is why you need to make sure that you use the best company. Especially if you are living in Kuala Lumpur (KL), Petaling Jaya (PJ), and Selangor area. We have reviewed a couple of the best air cond services in KL and PJ to make choosing the right company so much easier.
Even if United Faith aircond service is situated in Puchong, Selangor, Malaysia, it offers services throughout Malaysia, which include Kuala Lumpur and Petaling Jaya. They are repairing and servicing more than just aircon's. It also services refrigeration systems, brazing equipment and condensate drainage pumps. Making this a versatile repairing company.
They are repairing and servicing these mentioned products, and they are also offering some products that you can purchase. So, even if you can repair and services your own air conditioner, they are able to provide the parts and products needed. They have many years of experience and only sell the highest quality parts.
Another air cond service that is situated in Subang Jaya but provides services in Kuala Lumpur and Petaling Jaya is Air Cond Services Subang Jaya. They are also known as emergency air cond services because they are open 24 hours a day, 7 days a week. They offer different services like sales, service, design, repair, and maintenance. They are offering these services to residential, commercial and even industrial companies. They are also only making use of Trane-authorized dealers.
They are only making use of experienced and qualified technicians. Their service is professional, fast and effective. You can just call then to get an appointment for repairing your air cond.
AC Cool N Cool engineering is a trusted aircon service provider. They are based in Kuala Lumpur and in the Selangor region. They have been in business for more than 20 years. They offer services for residential and commercial buildings. For large or smaller size aircon. It is also important to know that they are an authorized dealer for several major aircon manufacturers. Meaning that they are selling and maintaining the aircon with the acknowledgment and approval of the suppliers.
Some of the services that they offer include the design, construction and, installation, servicing of heating and air conditioners, commercial refrigeration and ventilation systems. Their team is all experts and fully qualified and certified to install, repair and maintain air conditioners. The best part is that all their costs for services, installation and repairs are affordable for everyone.
Another air-cond service that is situated in Kuala Lumpur and Selangor area is Dr. Air. They are your local experts in different air conditioning services with years of experience. Some of the reasons why you should make use of this air conditioning service is because they are always professional, trustworthy, transparent and offer 24-hour service. They opened their doors in 2019.
Some of the services that they offer include general cleaning, overhaul cleaning, installation, repairs and maintenance. Their fees are affordable, and you can contact them via WhatsApp or call them. They will make an appointment for the technician to come out to your home or office. They will repair the aircon or install the aircon and will provide after-sale service as well.
You will find Aircon Pro in Kuala Lumpur. At the moment, they have 5 professional technicians that are experienced and qualified. The company opened 10 years ago and had more than 500 clients that trusted them with their aircon installation, repairs or maintenance. Some reason why you should consider using Aircon pro is that they have the experience to repair and install any air con. Their services are affordable and they will adapt their services according to your budget. And, they are an emergency service as well, giving you service 24 hours a day, 7 days a week.
Some of the services that they provide will include airconditioning troubleshooting, normal servicing, chemical servicing, chemical servicing and air conditioner installation. You can call now or make a booking by visiting their official website.
Aircon hero is situated in Petaling Jaya but is also offering services in many other towns and cities. The company has more than 20 years of experience and is making use of the latest technological advantages to install and maintain aircon. The technicians that they are using are highly skilled and experienced with a large variety of different aircon systems. Reasons why you should use them include reliability, transparency, customer service and the expertise of the technicians.
Some of the services that you can get from Aircon Hero will include aircon repair, water leaks, troubleshooting and installations of all residential and commercial airconditioning systems. You don't need to worry, and they will give you a free quotation so that you can see if you can afford their services or not.
One thing is clear. When you are looking for aircon services in the Kuala Lumpur (KL), Petaling Jaya (PJ), and Selangor areas, you don't need to worry. There are many great services and companies that you can use. You just need to make sure that you choose the one that is best for the services and installations that you personally need. The reviews of the best aircond systems in the KL and PJ area that we gave here can be used for any type of air conditioning service or installation.