BEAUTIFUL NEW BEGINNING – CLARINS MALAYSIA OPENS THE NEW FLAGSHIP STORE IN MID VALLEY MEGAMALL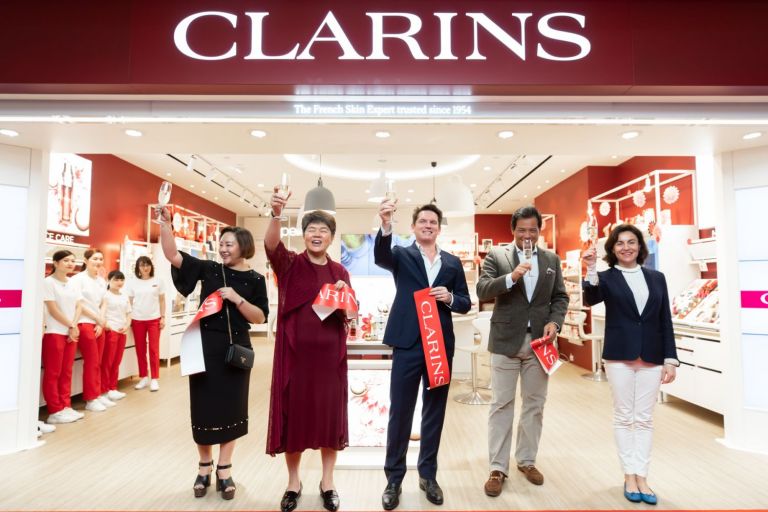 French skincare expert Clarins is proud to the announce launch of the brand's flagship store in Malaysia, unveiling a new pampering heaven for skincare and cosmetic at Mid Valley Megamall. Known for its revolutionary plant- science spirit, Clarins continues to redefine the beauty experience mold with this new 1,130-square-foot beauty store that offers an expansive range of products and services, all contribute to create an oasis of well-being in centre of the city. It is with much excitement that the space also features an inspiring spa environment with a complete result-oriented spa experience to fulfill all beauty needs in one location.
The new flagship store is a sight to behold. Enveloped in sophisticated red & white walls, warm lightings and splashes of wood pattern, the atmosphere reflected Clarins' concept on simplicity and purity with a touch of modern elegance. A contemporary take on beauty retail – Clarins is devoted to achieve an enriching life.
As part of its expansion plan in Southeast Asia, this new boutique embodies the characteristic of Clarins "The Trusted French Skin Expert" beauty philosophy, presenting customers with an optimized store design and intimate format that fosters personalized connections between customers and the beauty advisors. The store will be the ultimate one-stop beauty destination for Clarins devotees, housing its full range of skincare, makeup, body, men's cult-worthy skincare line and open spa, merges the best of an inclusive neighborhood retail environment that enable the expert beauty advisors to customize recommendations on an individual basis. A unique concept centered on client experience and 360-approach to time honored beauty. You're never alone!
THE BEST SKIN OF YOUR LIFE STARTS HERE. CLARINS, IT'S ALL ABOUT YOU.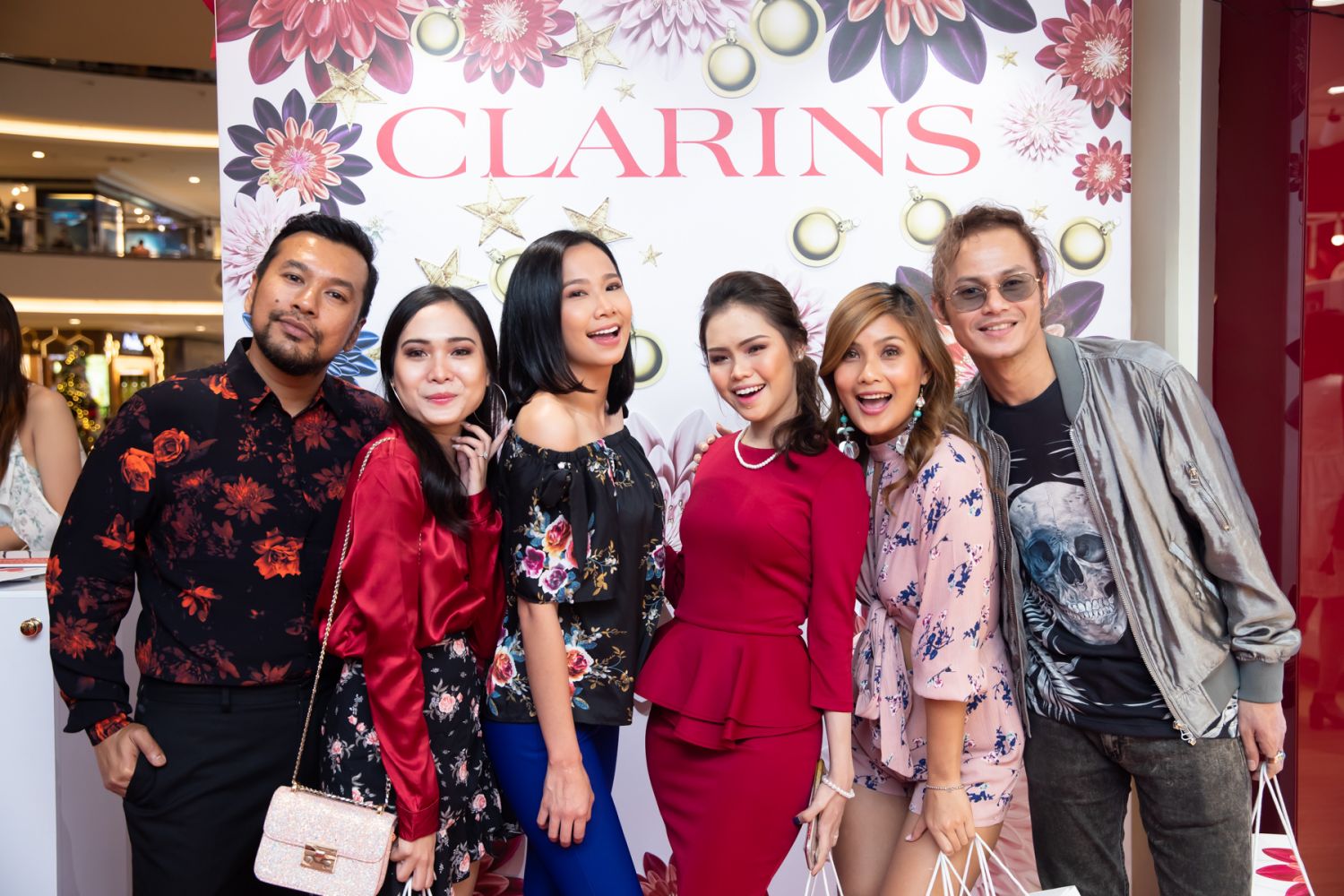 Travel Zone – beauty on the go
Travel sizes are available for frequent travelers and those who like to do sports. Customers can delight in various products packaged in compact containers and carry comfortably.
Iconic & New Product Section – discover the products that deserve your loyalty
Meet the star of the season. Customers are invited to discover this section that highlighting a variety of Clarins' latest and best-selling products through the years. Browse the selections and find some new inspiration!
Sample Wall – learn, experience & indulge
Customers to test & try the products, and creating their own skin care program. Pick samples according to skin needs upon completion of a consultation, with skin care coaching and demonstration of 100% manual Clarins application techniques that boost its optimum efficacy: easy methods to repeat at home.
Maternity Corner – beauty through every stage of motherhood
A complete range of pregnancy care products for pre-natal and post-natal to help new or expectant mothers feel beautiful. Give your skin the special attention it needs and enjoy this precious moment with Clarins!
Gift Wrapping – happiness sparkles
Feel good & look good. Beautiful skin is the gift that keeps on giving. Complimentary gift-wrapping service is provided to add the French romantic thoughts – an enchanting treat to your love ones.
Make-up Area – for a look that shines from morning to night
The store is making make-up even easier and fun – range of makeup that embodies on the motto of "healthy, happy and easy". Complimentary make-up demo and touch-ups are provided to customers. Perfect place to play and discover your new color favorites!
Relaxing Lounge – take your own sweet time
A relaxing area for family to chill and browse through a library of the Courtin-Clarins family books.
Open Spa Expertise – 30 minutes to a better you
A new concept featuring result-oriented facials tailored with personalized skin consultations. Optimized for both men and women, Clarins has concentrated all its skin care expertise and plant-based knowledge into a series of 30-minute treatments for immediate result and a wonderful feeling of well-being. For those in a hurry or who do not have the luxury of spending an hour at the spa.
https://www.clarins.com.my/spa-clarins-treatments/open-spa-treatment.html
Clarins spa treatments are the ambassadors of the brand across the world. The brand has maintained its exclusivity with unique application methods that boost the effectiveness of its formulas. Customers will be pleased to find a warm and spacious environment with astonishing treatments for face. Clarins looks forward to encourage customers to feel like their best selves after a nurturing and reviving visit to this newest location.
EXPLORE THE WORLD OF CLARINS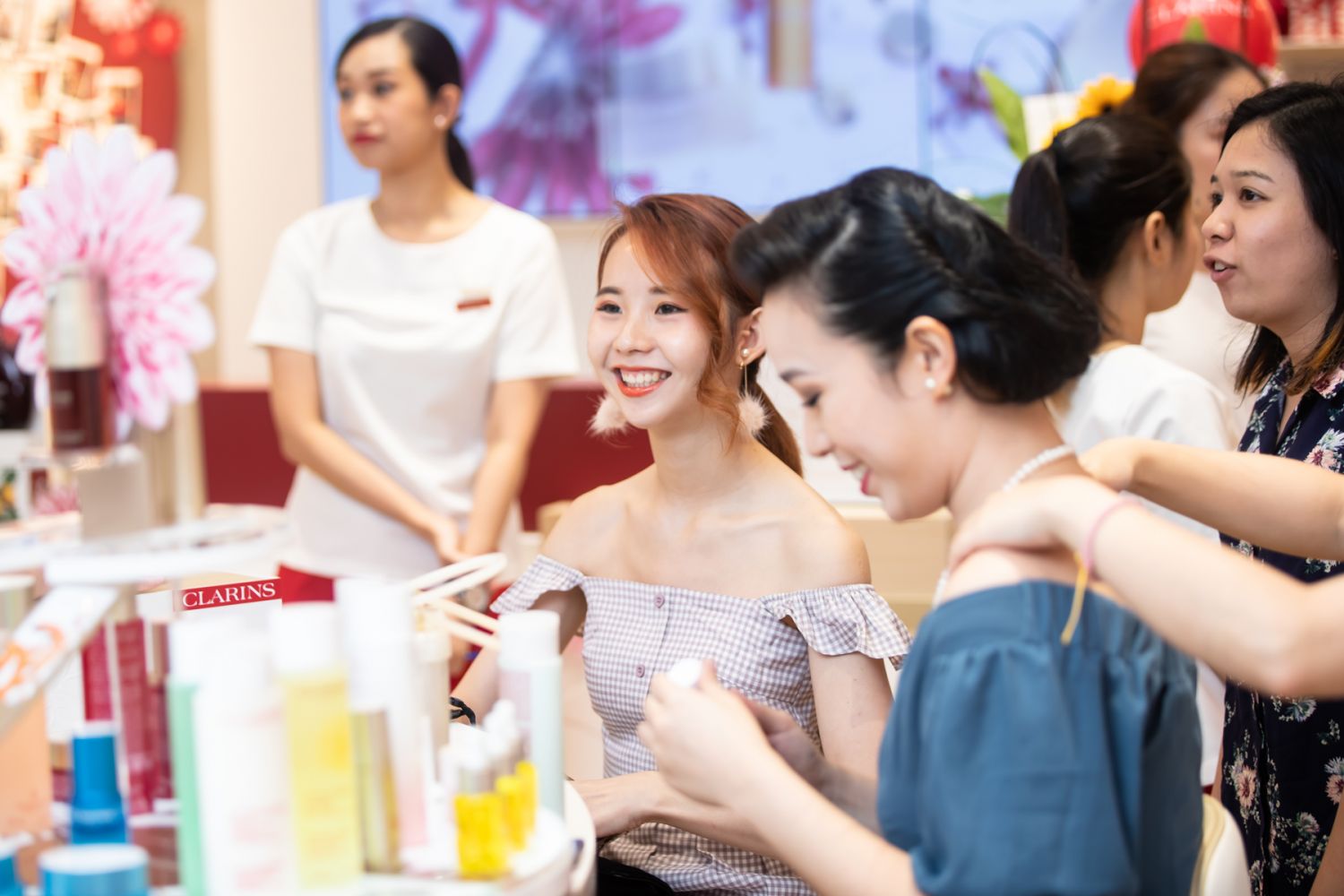 A French family-run enterprise that began in 1954, when Jacques Courtin-Clarins opened his first Clarins Institute with the pioneering belief that well-being and happiness were inextricably linked to beauty – a daring holistic vision that he was the first to express and apply. The era of physical and mental freedom was dawning, a revolution in which Jacques Courtin-Clarins played an important role by telling women, "Yes, you are beautiful!".
Today, the brand continues to design and produce its highly effective skin care products in France to guarantee traceability and optimal control over manufacturing conditions, and remains faithful to its original philosophy – by listening, observing and analyzing to women to truly understand their needs. Clarins products and application techniques are the result of a 64 years dialogue with the customers. Supported by its founder's motto – "Do more, do better and enjoy doing so" – the address in Paris has become an internationally renowned group, putting its name to a long list of legendary beauty products.
"It's proven – Clarins makes life more beautiful." – Dr Olivier Courtin-Clarins
As the No.1 premium skin care brand in Europe and a global player in the cosmetic and fragrance sector, Clarins continues to grow worldwide and revolutionize the beauty industry. Clarins has made bold innovation its signature with pioneering formulas that are constantly being reinvented, and best-sellers that stand the test of time. Customers are able to access the diverse customizable beauty products online and via 19,000 points of sale, in 130 countries worldwide.
Clarins Laboratories are the pioneers in the fields of plant science and technology. Ahead of the curve, the brand has always been devoted to the idea of plant-based skin care with ground-breaking formulas that are unrivalled in the beauty industry. Using over 250 natural plant extracts in its formulas, all are carefully selected for their effectiveness and deliver in an optimal formula. Clarins' Face Treatment Oils came out over 50 years ago and were created with 100 percent pure plant extracts. Today this tradition is still going strong with products like Double Serum, which is packed with 21 anti-aging plant extracts.
There aren't a lot of places like Clarins, a company defined by its unique expertise in plants and respectful of biodiversity, we believe in beauty that respects the planet and mankind. Nature is our source of inspiration; Respect is our ethical code. Clarins owes its success to the plants that produce the company's precious effective ingredients and products. From rare plant formulas, to the raw materials chosen for the packaging, Clarins values are based on an abiding respect for nature and the environment without harming ecosystems.
Clarins is more than a brand. It is the success story of an exceptional family: a family with a passion for skin care and respect; the company that reveals the natural beauty of women across the globe for over decades.
"I created Clarins out of love and respect for women's beauty." – Founder, Jacques Courtin-Clarins
OUR LOCATION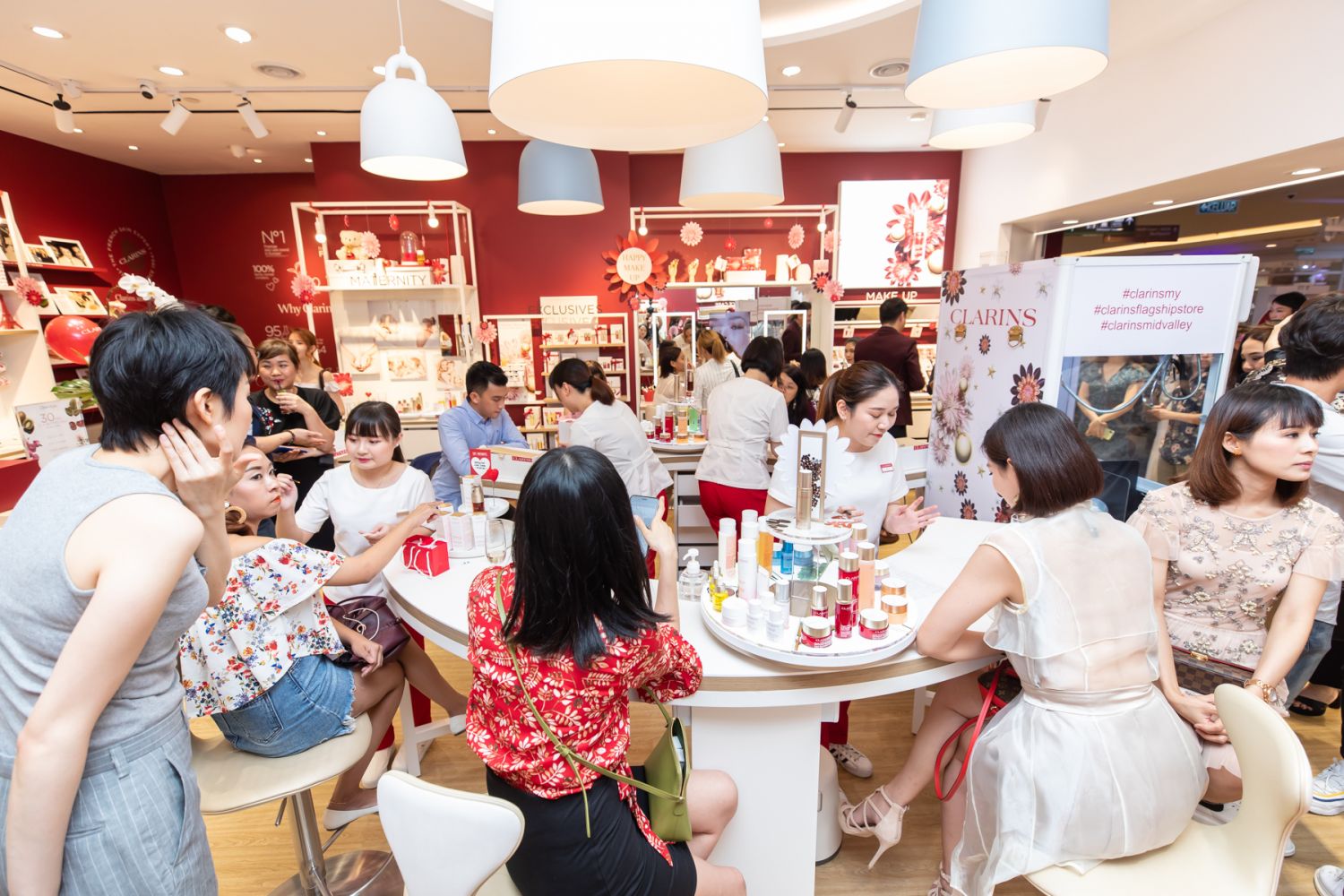 Lot F-007, First Floor Centre Court, Mid Valley Megamall, Lingkaran Syed Putra, 59200 Kuala Lumpur.
To learn more about Clarins Malaysia, please visit www.clarins.com.my
To get insider tips and exclusive offers, follow us on Facebook @ClarinsMalaysia and Instagram @ClarinsOfficial For exciting new updates #ClarinsMY