BabyOrganix Rub Rub Balm Ensures Baby's Comfort During Coughs and Colds
These days, the environmental pollution and nasty bugs have wreaked havoc to our immune system. It would seem that there are children and adults coughing, sneezing and sniffling away everywhere we go. It is even more heartbreaking when our baby cries, most likely indicating that she is experiencing some kind of discomfort. It could be her feeling too cold, has a chest congestion or a cough.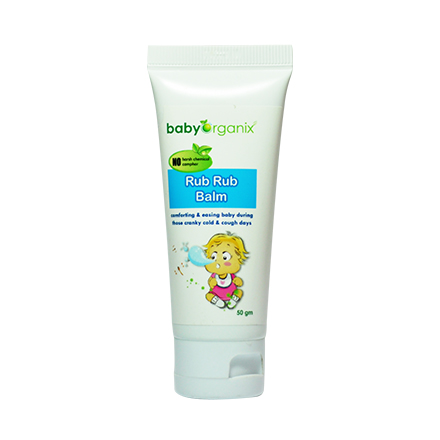 If that's the reason behind her discomfort, we have good news for you. Made from safe and natural ingredients, BabyOrganix carries a comprehensive range of baby products that are targeted at different types of discomfort. Parents can rest assured that if a certain physical uneasiness arises, BabyOrganix's balms may just help to soothe their babies. However, when symptoms persist, or she keeps crying and you have no idea what's going on, always bring her to a paediatrician for a check-up.

BabyOrganix Rub Rub Balm to the Rescue
BabyOrganix Rub Rub Balm eases baby's breathing when he is having a cold or cough. Just apply it on his chest, throat and back to soothe the symptoms. Made from camphor-free therapeutic, it is your baby's best companion for a magically soothing touch during those cough and cold days.
Our reviewers are raving about it! 
To read more reviews or leave your own, go to: