Baby & Beyond Child Specialist Clinic: Beyond just healthcare for children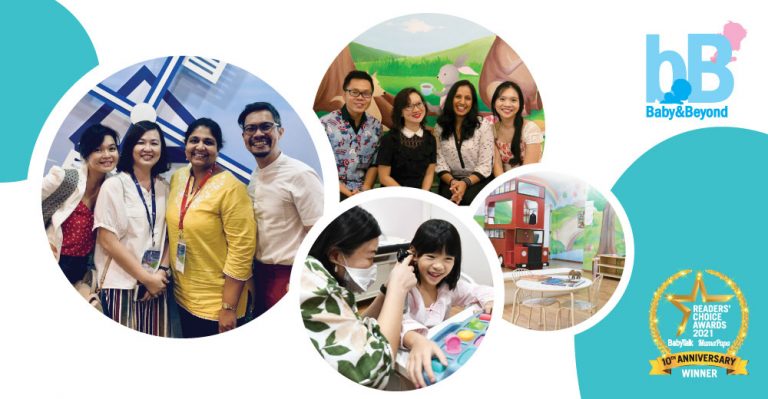 Whether your child is sick, due for health checks and vaccinations, or requires attention for any other child health issues, you are probably on a look-out for the best suited child specialist for your little one.
Finding the paediatrician with the right fit is so important during your child's growing years, so what are your considerations when selecting a paediatric clinic to bring your child to? Would you say that a great child specialist clinic would be one that has an inviting and fun environment, helpful staff, and most importantly has doctors and healthcare providers who are knowledgeable and approachable? Everything to provide quality service that makes your visits just that much easier and pleasant every time.
Well, parents… there is one child specialist clinic that you should get to know about if you haven't already, and it is none other than Baby and Beyond Child Specialist Clinic. Here's why!
Baby & Beyond Child Specialist Clinic is a reputed, award-winning paediatric clinic which provides medical and health care to babies, children and teenagers. They serve families in the Klang Valley via two locations – one in the bustling Bangsar Village 2, and the sister branch at the ever-popular Publika in Solaris Dutamas. Whichever of the two outlets you take your child to, they are more likely to enjoy their visit to the doctors!
First off, their atmosphere is carefully designed and decorated with your children in mind. The life-size dollhouse and the bright London red bus (which your little one can actually ride in, by the way!) immediately brighten up your child's day. "It's like stepping into a children's play park rather than a clinic," is a common exclamation by parents. Cleanliness and hygiene are also never compromised, especially during the pandemic.
The Baby and Beyond team consist of eight paediatricians; four at each of their locations, all of them parents themselves. So, you can imagine that their doctors are not only able to put your little ones more at ease when examining and treating, but they are also able to understand your challenges as parents and bring their own experiences to craft practical health solutions for your child. Needless to say, their doctors are highly qualified with many years of experience in the field of child health and they possess impeccable professionalism. They have a deep passion and love for working with children. Parents would surely agree that this matters a lot!
On top of a newborn baby and child checks, vaccination, and management of common childhood illnesses, the paediatricians at Baby & Beyond Child Specialist Clinic also consult on growth, nutrition and picky-eating, as well as providing developmental screening. Going beyond that, the team is also committed to providing for the children's healthcare needs more robustly. Hence, they also have an in-house developmental paediatrician, child psychologist, learning and behaviour therapist, paediatric skin specialist, speech therapist, lactation consultant and dietitian to meet your child's specific health needs.
With both outlets of Baby And Beyond open 7 days a week, excluding major public holidays, you can be assured that the clinic is here to assist and support you the best way they know how.
Baby and Beyond Child Specialist Clinic – passionate about raising healthy, joyful and resilient children, and giving care and comfort when they need it most.
Baby And Beyond Child Specialist Clinic has emerged as the winner for the category of Child Specialist Clinic, in the recent BabyTalk Readers' Choice Awards.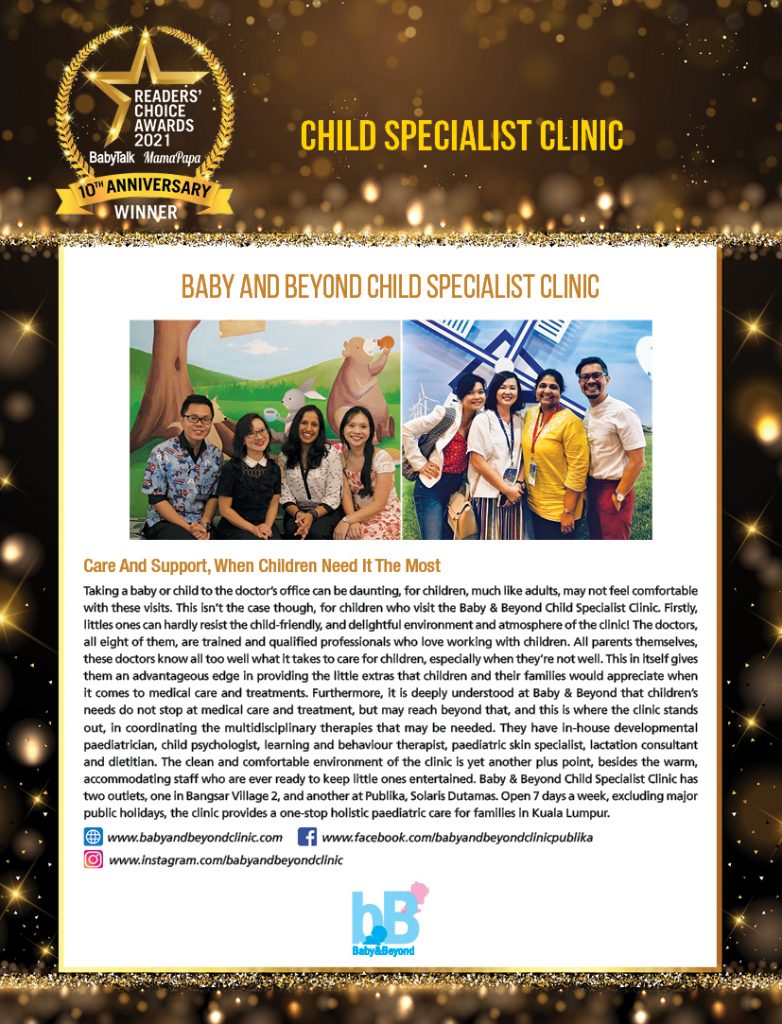 For more information, visit their website,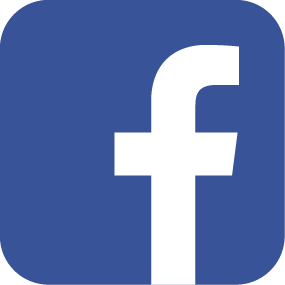 Facebook page and
 Instagram page.