baba baa English Rhymes and Lullabies Sound Book – A Musical Way to Learn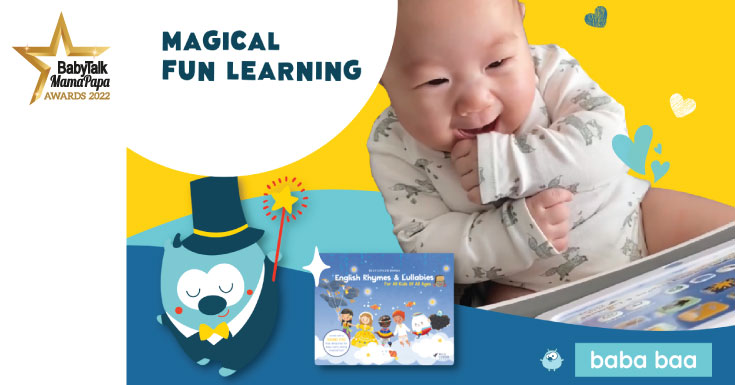 Being a parent for the first time is magical. While fitting into the roles of new parents is not always a cakewalk and comes with several challenges, it is a journey you're never going to regret. And through all the new duties and responsibilities, the job of a new parent is never done. But soon enough, as your little one grows there are going to be moments that you shall cherish forever. And one such moment is when you bring home the very first sound book for your child and see them enjoy it with glee and adoration!
What are sound books?
Do you know, that babies' brains develop the most within the first two years of their life? Human babies' brain functions develop at an amazing rate, with motor skills, language, and visual skills developing within months. It is therefore helpful to introduce your child to various stimuli to supplement their brain development. Presently, several toys are available that your child can interact with and the sound book is one of them. These specially designed books are perfect for infants of 3 to 6 months of age. Other than producing sounds babies can identify, these books encourage babies to touch and interact with the texture of the book while enjoying the rhythm. These books are generally recommended for infants as they can help instil a lifelong admiration for books and reading, and can even provide 6-year-olds with an equally engaging experience.
Why should you choose the sound book from baba baa?
The baba baa English Rhymes and Lullabies is a wonderful sound book that encourages children to read while enjoying melodious songs. In addition to a detachable musical pad that your child can carry around, listening to music on the go, the baba baa English Rhymes and Lullabies sound book comes with 12 classic English rhymes, 12 soothing lullabies, 12 amazing facts, and 12 beautiful illustrations your little one is definitely going to enjoy!
Meant for children of ages 0 to 6 years, your child will really love the questions that encourage them to interact with the book. These questions are available both as texts and audio and will boost your child's reading and speaking skills through a fun, immersive experience. To help your child develop their memory, socio-emotional, and intellectual skills in no time, bring home this award-winning sound book from baba baa today!