Association of Malaysian Optometrists Launched National Eye Health Awareness Campaign 2019, themed "Eyecare for All"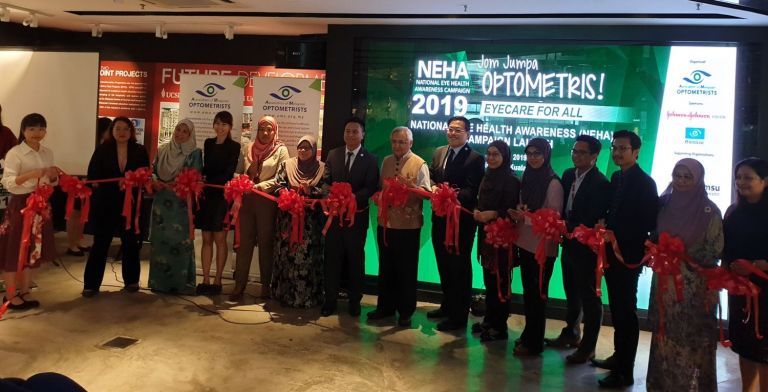 Kuala Lumpur, 6th August 2019 – The Association of Malaysian Optometrists (AMO), the organizational body representing all Malaysian optometrists, launched the annual National Eye Health Awareness (NEHA) campaign at UCSI University Cheras this morning. NEHA – inspired by and set to run towards World Sight Day in October – is an initiative by AMO, lauded by the Malaysian Optical Council (MOC) to promote and create awareness on the importance of eye health amongst the general public.
Since the inaugural campaign in 2016, AMO's NEHA programmes have informed Malaysians on the importance of eye health. This year's campaign, "Eyecare for All", looks to remind Malaysians that eye health is more than good vision; it is also crucial to undergo regular check-ups to prevent damage or disease. In the National Eye Health Survey held by the Ministry of Health in 2014, 58% of total blindness in Malaysia is caused by cataracts[1], followed closely by diabetic retinopathy and glaucoma.
"Although Malaysians are becoming increasingly health-conscious, many fail to take eye health into account. Your eyes are one of the most important parts of your body. We need good vision for every aspect of our lives and yet, not many of us go for regular eye check-ups. This year, NEHA aims to continue our efforts by increasing awareness and creating conversations around eye health," said Mr. Woon Pak Seong, the President of AMO.
Additionally, the Segamat Paediatric Eye Disease Study, conducted by the Health Ministry and South-East Asia Community Observatory under Monash University, discovered that one in 10 children in Malaysia had an undiagnosed vision problem which could lead to headaches and learning difficulties[2]. If left untreated or undiscovered, it could lead to permanent visual impairment and blindness.
This year's NEHA theme is "Eyecare for All" and AMO is collaborating with seven universities throughout the Klang Valley to conduct complementary eye screening tests for orphans and senior citizens from the B40 community in the Klang Valley. On top of the screenings, the campaign aims to provide complementary prescription glasses to people in the B40 and underprivileged community in Malaysia, ensuring that they have access to proper eye care.
The universities involved are UCSI University, National University of Malaysia (UKM), National Institute of Ophthalmic Sciences (NIOS), Universiti Teknologi MARA (UITM), International Islamic University Malaysia (IIUM), SEGi University and Management and Science University (MSU). Amblyopia and Visual Impairment Screening (AVIS) at the Ministry of Health will also be joining this initiative. A total of 1,000 patients are expected to benefit from the 4-month campaign, with the final round of screening held by October 2019.
Mr Woon also thanked the Platinum Sponsors, Johnson & Johnson Vision Care and Essilor Malaysia Sdn Bhd, for making NEHA 2019 possible. Johnson & Johnson Vision Care has been collaborating with AMO since the inception of NEHA in 2016, to educate consumers on better eye health, and ways to access for better vision correction and healthier contact lens options, while Essilor collaborates with AMO to raise awareness on myopia, the possible causes on children's eye health affecting their education and well-being.
By launching NEHA 2019, AMO hopes that Malaysians will become more wary of the importance of regular eye check-ups and be more aware of the common eye diseases and conditions that could befall them as well as steps for prevention. To find the optometrist closest to you, please visit www.amo.org.my/findoptometrist.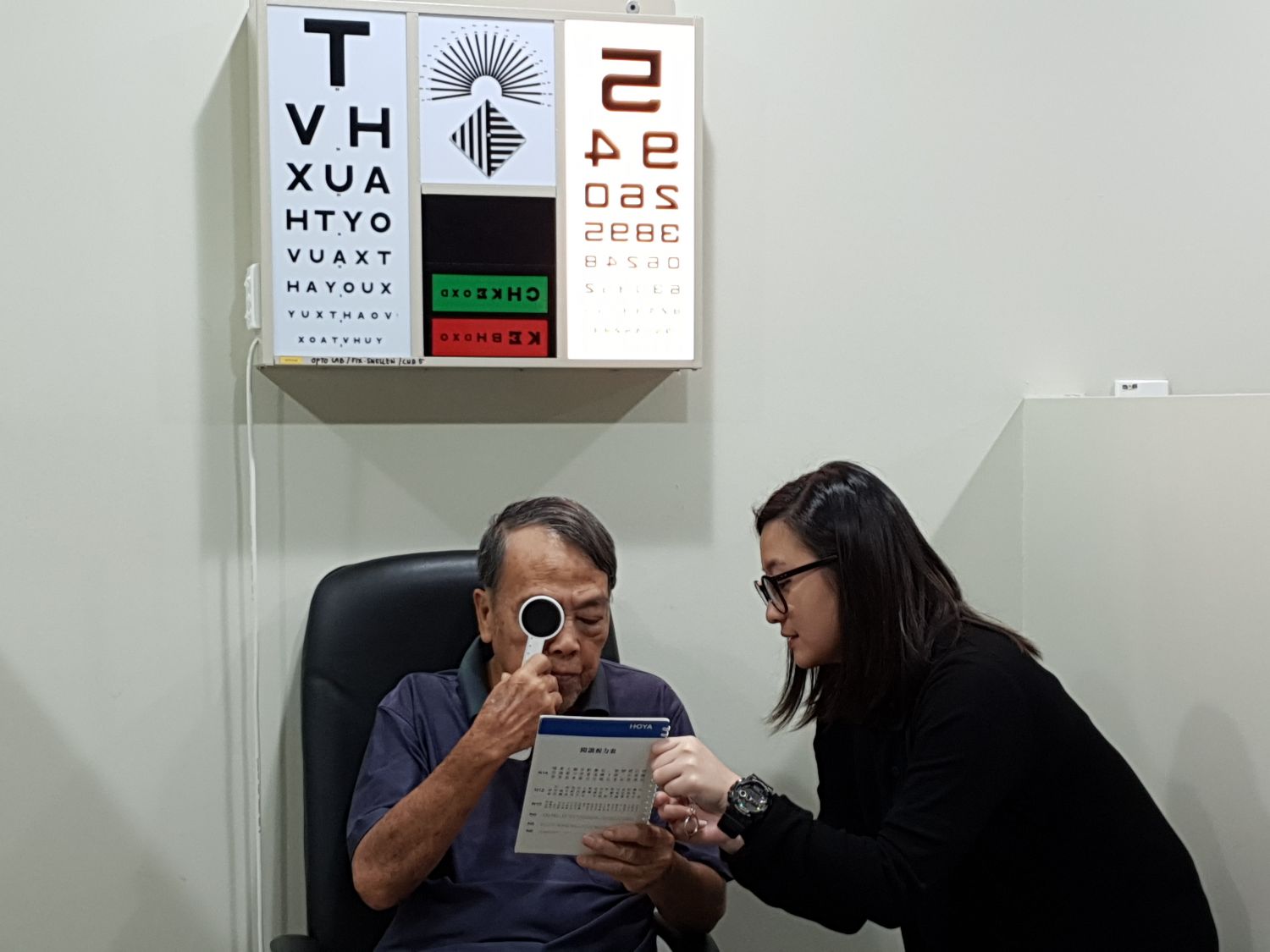 [1] https://www.thefabvision.com/2018/03/06/cataract-leading-cause-blindness-malaysia/
[2]https://www.thestar.com.my/metro/metro-news/2018/04/24/keeping-an-eye-on-childrens-vision-early-screening-helps-prevent-onset-of-vision-problems-says-ortho/
About Association of Malaysian Optometrist (AMO)
The Association of Malaysian Optometrists (AMO) is the only organizational body in Malaysia which represents optometrists across the country. The association was founded in 1984, consisting of about 200 members from Malaysia and from abroad. Today, its members have more than doubled to amount to 450 members. Through this association, its members hope to unite all the optometrists throughout the country and together we will promote by all reasonable means, the encouragement and advancement of the science of optics in its application to the preservation of sight. To find out more, please visit https://www.amoptom.org/.