ASCENDA – The key to the nutritional growth of Children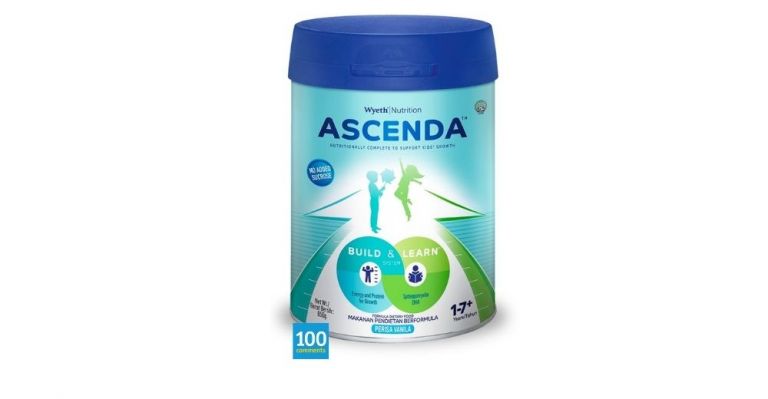 WYETH Nutrition launches ASCENDA™, a new formula for children with growth concerns
Worried about the reduced growth of your child? Wyeth stands with you! The company believes in the importance of nutrition in supporting catch-up growth. 
Wyeth Nutrition (Malaysia) Sdn Bhd is proud to introduce ASCENDA™, a formula specifically designed to support the nutritional needs of children with growth concerns. The energy-dense, 100 percent dairy-based formula contains 38 nutrients for helping children with growth concerns, with the objective to help them achieve their optimal height and weight without neglecting the importance of learning.
Growth delay occurs if a child is not growing normally compared to their peers (while also taking into consideration the child's age and gender). More specific examples of growth delay include stunted growth (the child is too short) or being underweight (the child is too thin). Growth delay has several causes such as decreased dietary intake due to disease, poor appetite, or fear of trying new foods – all of which may lead to insufficient nutrition.
Within Malaysia, it is estimated that about 21.8%, or one in five children below the age of five, are stunted, and about 14.1%, or one in seven children below five years of age, are underweight.
Regardless of the cause of growth delay, the condition, if unaddressed, may lead to additional health issues for the child in the long term. A shorter adult height, a higher risk of infections, and a potentially reduced intellectual development are all possible complications that may result from growth delay in childhood.
ASCENDA™ offers a nutritionally complete milk supplement that supports holistic growth in children through the BUILD & LEARN™ system. Under this system, ASCENDA™'s nutrients cater to both body growth and learning as both aspects have been identified as being equally important to meeting the needs of children with growth concerns.
The nutrient-dense formula offers 1 kcal per 1 mL. This is because children with growth delay require more calories per serving compared to healthy children. Protein, iron, zinc, and vitamin A work well together to support body growth while nutrients such as sphingomyelin, choline, lutein, and DHA collectively support learning. In addition, ASCENDA™ does not contain any added sucrose. Nutritionist Jasvinder Kaur of Wyeth Nutrition (Malaysia) Sdn Bhd encourages parents to pay close attention to their children's growth especially in the early stages of their childhood.
"Parents need to closely monitor their children for signs of growth delay and speak to their health care professionals for advice on treatment. Their doctors would be able to advise them on how often they need to measure their children's height and weight as well as what the benchmark would be for normal growth.
All too often, parents assume their child is simply short or small for his or her age and does not take any further action to investigate the matter. Such growth concerns may potentially lead to more serious consequences later in the child's life," she said.
"Fortunately, growth delay can be addressed with the right nutrition in what we call, catch-up growth. Children who need to 'catch up' to their optimum height and weight require additional calories as well as good amounts of other nutrients such as protein, iron, zinc, and vitamin A, all of which either support growth in their own way or assist with the body's overall health," she added.
"With ASCENDA™, WYETH Nutrition aims to assist children with growth concerns reach their full potential by giving them the nutrition they need to grow while encouraging learning. That is the basis of the BUILD & LEARN™ system. By supporting body growth without compromising on cognitive development, we can assure our parents that their children will be getting appropriate nutrition they need to enjoy life," explained Kenny Wong, Business Executive Officer of Wyeth Nutrition (Malaysia) Sdn Bhd.
"As a leading nutrition company, we have always been striving to meet the needs of our consumers with the latest innovative offerings. We identified growth delay as a growing concern in Malaysia, which is why we have chosen this market to launch ASCENDA™," he added.
For more information on ASCENDA™ and WYETH Nutrition's other products, and to request for samples, please visit www.wyethnutrition.com.my
Happy Growing!