An Ocean Of Goodness In Every Capsule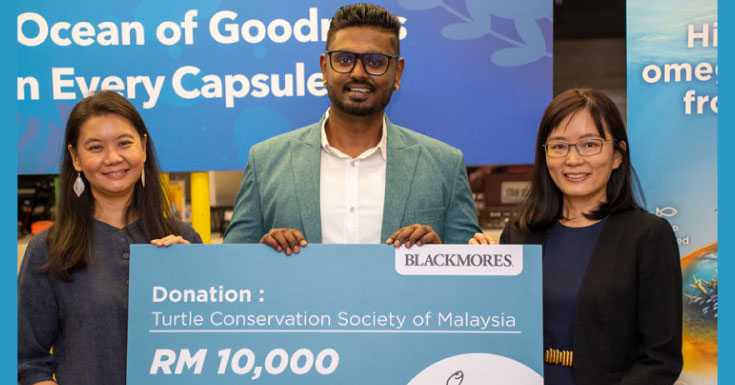 BLACKMORES Malaysia Partners with Watsons Malaysia to Promote Sustainable Health Supplements and Support Turtle Conservation
BLACKMORES, a leading natural health company, launched  "An Ocean of Goodness in Every Capsule" campaign today. The campaign highlights the company's commitment to quality, sustainability, and research in developing its products. BLACKMORES' products are manufactured according to strict standards and have been rigorously tested for potency, purity, and quality through a comprehensive series of tests and checks. The products range are manufactured by GMP certified facilities and have undergone safety and quality assurance.
Being a certified, long-time proponent of sustainability, BLACKMORES upholds ethical fishing practices by using small fishes which have less issues with contaminants like mercury. "At BLACKMORES, we believe that everyone deserves to live a healthy and vibrant life, while also protecting our oceans. That is why we take pride in providing sustainable, premium, and high-quality health supplements that promote well-being for both you and the planet." said Mr Kumaran Chandrasergaran, Country Manager of BLACKMORES Malaysia and Singapore.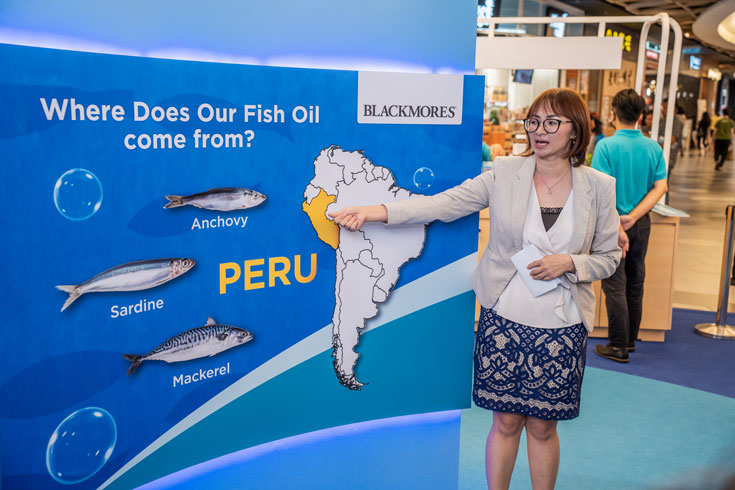 Sustainability plays a crucial role in the marine ecosystem and the significant impact their decline would have on the ocean. With the 'An Ocean of Goodness in Every Capsule' campaign, BLACKMORES has donated RM 1 for every BLACKMORES Omega-3 Fish Oil product purchased to the Turtle Conservation Society of Malaysia (TCS). The Turtle Conservation Society of Malaysia (TCS) is the first non-governmental and non-profit organisation dedicated to conserving freshwater turtles in Malaysia. "We are grateful for the support of BLACKMORES. This donation will help us to continue our work to protect sea turtles in Malaysia," said Dr Chen Pelf Nyok, Co-founder and Executive Director of the Turtle Conservation Society of Malaysia.
As part of this campaign, BLACKMORES has collaborated with Watsons, Malaysia's leading health and beauty retailer, to host a roadshow at LG Concourse, Mid Valley Kuala Lumpur, from the 24th to 30th of July 2023. Visitors to the roadshow will have the opportunity to learn more about the benefits of Omega-3 Fish Oil. Watsons members can also purchase BLACKMORES product range with attractive promotions.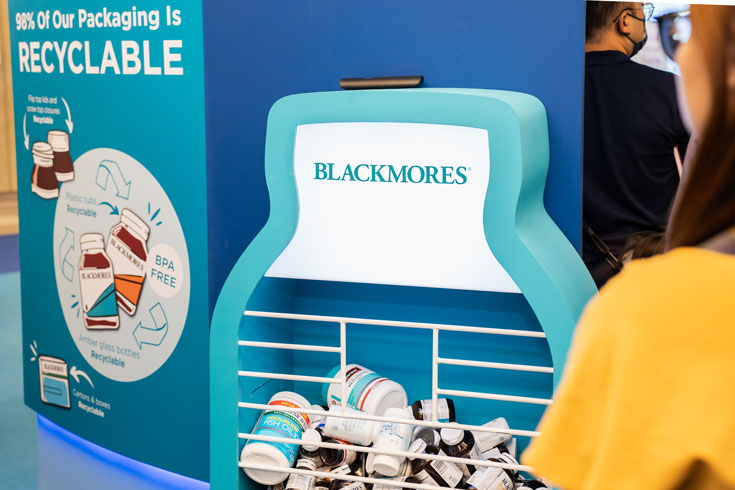 "Our collaboration with BLACKMORES to promote environmentally friendly omega-3 fish oil products  is aligned with Watsons Malaysia's pledge to promote sustainability to all Malaysians. Besides that, it allows us to share with our beloved customers about the value of sustainability and give them access to high-quality Omega-3 Fish Oil products through this partnership" said Caryn Loh, Managing Director at Watsons Malaysia.",
For more information on BLACKMORES natural healthcare products, customers can visit blackmores.com.my