Alpro Healthy Recipes: A Healthier Twist to Our Local Favourite Dishes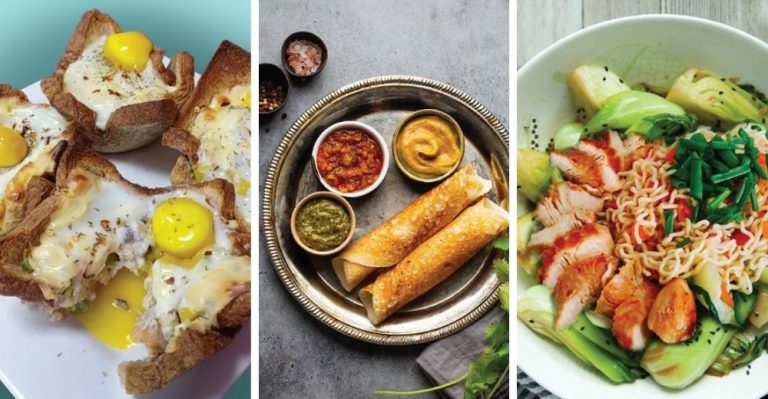 Three nutritionists from Malaysia's largest prescription pharmacy, Alpro Pharmacy, have come together to create healthier versions of much-loved breakfast dishes in Malaysia.
The initiative which aims to encourage more Malaysians to eat healthier features Alpro's expert dieticians and nutritionists creating healthier versions of three unique Malaysian breakfast favorites, namely roti canai sarang burung, thosai and Sarawak's mee kolo.
Alpro's Director of Branding, Promotion and Trade Marketing, Lee Yin Chen said "There is no secret that we Malaysians have an obsessive love for our food. However, in the midst of the Covid-19 pandemic, we need to be mindful that we are currently facing an urgent need to curb the rising prevalence of obesity among Malaysians."
"Malaysia is ranked as one of the most obese countries in Asia, largely influenced by factors such as unhealthy eating habits, physical inactivity and sedentary lifestyle. Through the 'Championing A Healthy and Vibrant Malaysia' campaign, we hope to inspire more Malaysians to practice a better way of living by eating well and staying healthy," he added.
Roti 'Wholemeal' Sarang Burung by dietician Nor Anieza binti Abas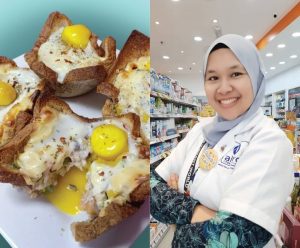 Inspired by the sensational 'roti canai sarang burung' which went viral on social media last year, dietician Nor Anieza binti Abas' has created the 'Roti Wholemeal Sarang Burung' by giving a healthier twist on the classic breakfast staple. By replacing the roti canai with wholemeal bread, Nor Anieza has come up with a delicious, low-calorie breakfast dish that is perfect for everyone.
"This easy-to-make recipe is significantly lower in calories compared to the roti canai sarang burung. I have also used simple ingredients in creating this recipe to make it easier for everyone to try this dish at home," said Anieza.
Healthy Diet Thosai by nutritionist Deva Bhargunan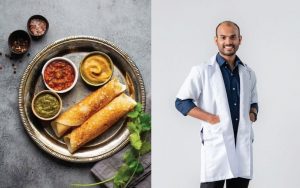 Another famous breakfast dish among Malaysians is thosai which is commonly eaten with curries and chutneys on the side. Easily available in most Indian restaurants and mamak stalls, nutritionist Deva Bhargunan has created the 'Healthy Diet Thosai', a healthier version of the usual thosai which contains lower amounts of carbohydrates. For his recipe, Deva has replaced the rice flour with a very unique ingredient called the Metabolic + Sauver which helps minimise the spikes in blood sugar among diabetes patients.
"One of the main reasons for uncontrolled diabetes is the consumption of excessive carbohydrates in our diets. The 'Healthy Diet Thosai' is a 100% diabetic-friendly option as the rice flour has been replaced with the Metabolic Sauver powder which helps to increase insulin sensitivity and prevent the spike of blood sugar," said Deva.
Kolo Mee Chicken by nutritionist Ivy Hew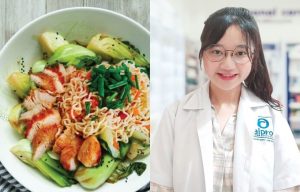 Originating from the 'Land of the Hornbills', the Kolo Mee is a dry-style Sarawakian Chinese noodle dish that has quite a fan following in this region. In creating a Kolo Mee version which was both Muslim-friendly and nutritionally well-balanced, nutritionist Ivy Hew opted to only use healthy ingredients like chicken breast (lean meat), bak choy, carrot and extra virgin olive oil in her recipe.
"The idea behind this recipe was to create a well-balanced dish that fit the recommended 'Quarter-Quarter-Half' (suku-suku-separuh) ratio. I also used the healthier extra virgin olive oil as the base of this dish to provide a healthier alternative to this iconic Sarawakian dish," Ivy said.
With a mission to provide professional healthcare products, services and advice for the betterment of the community, Alpro hopes to continue driving a positive impact in society through its initiatives.
"We are committed to serving the community at large with our strong online presence and wide network of over 140 outlets nationwide. We also have a dedicated team of professionals who offer free nutritional advice and dietary consultations across all our outlets and also via live chat on Facebook or the public can also call 019-7021923 / 019-6129006," said Chen.
For further details on Alpro's upcoming healthy food recipes and to source for health supplements and products, kindly visit Alpro's website, www.alpropharmacy.com.
Recipe