Allied Against Dengue initiates clean up at key hot spots in Klang Valley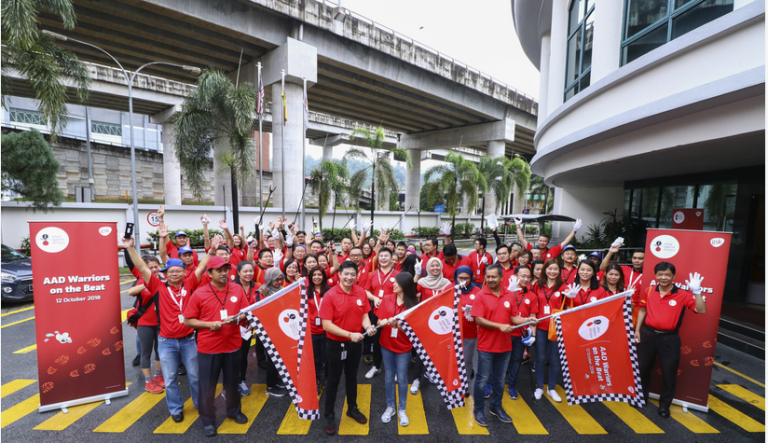 The Allied Against Dengue (AAD) initiative, founded by GlaxoSmithKline Consumer Healthcare (GSK), initiated a clean-up today, to help fight the rising number of dengue cases in the Klang Valley, particularly in the state of Selangor.
Recently, the Ministry of Health reported that out of 55,184 dengue cases in Malaysia during January to end-September 2018, the state of Selangor recorded the highest number of dengue cases with 31,181 people reported having the disease.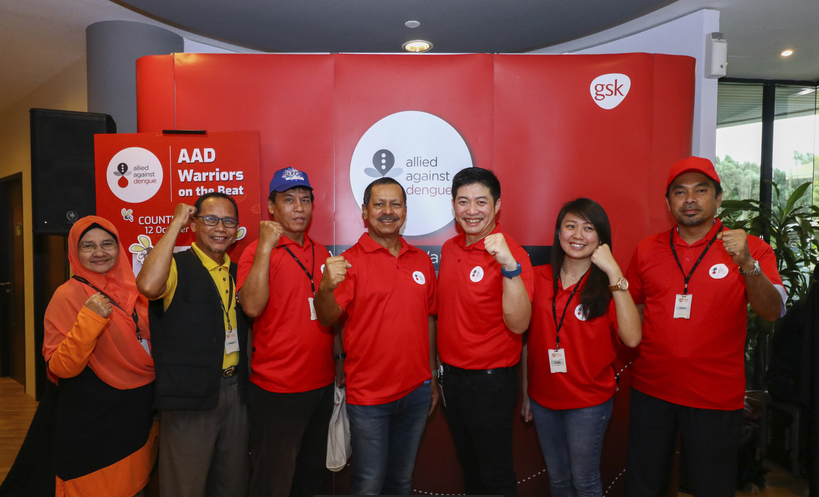 "The number of cases recorded in Selangor makes up more than 50% of the rest of Malaysia! This is an alarming trend that should be managed as dengue can cause fatal complications. GSK along with other AAD partners have been championing the cause of dengue prevention and we're proud to help make Klang Valley a cleaner and safer place for its residents," said Bryan Wong, General Manager of GSK.
This year, the AAD initiative saw 160 GSK staff, together with representatives from Guardian Malaysia, and the local councils of Ampang and Subang Jaya, participate in a simultaneous clean-up at three residential areas namely, Hulu Kelang, Petaling Jaya and Sunway.
Typically, the Aedes mosquito is known to be able to breed in clean stagnant water that can be easily found in homes. Hence, the half-day clean-up saw the participants clear rubbish and drains to ensure that any possible Aedes mosquito breeding grounds were eliminated.
"We feel that this clean-up is timely as we're beginning the monsoon season. We hope that our efforts today will not only inspire others to keep their surroundings clean, but also educate them on the dangers of dengue fever as it can be fatal. However, everyone should be aware that according to the WHO, patients with dengue fever can take paracetamol to bring the fever down and reduce joint pains," said Bryan.
Last year, GSK revealed through its South East Asia (SEA) Dengue Survey, that just over half of the individuals surveyed described themselves as knowledgeable about dengue.
"Dengue has plagued Malaysia for many years and it will take an enormous effort by everyone from the public and private sector alike, to come together and fight this virus. We at GSK aim to continue our efforts in educating the public and combating dengue. We welcome like-minded corporates to join the AAD in this fight," concluded Bryan.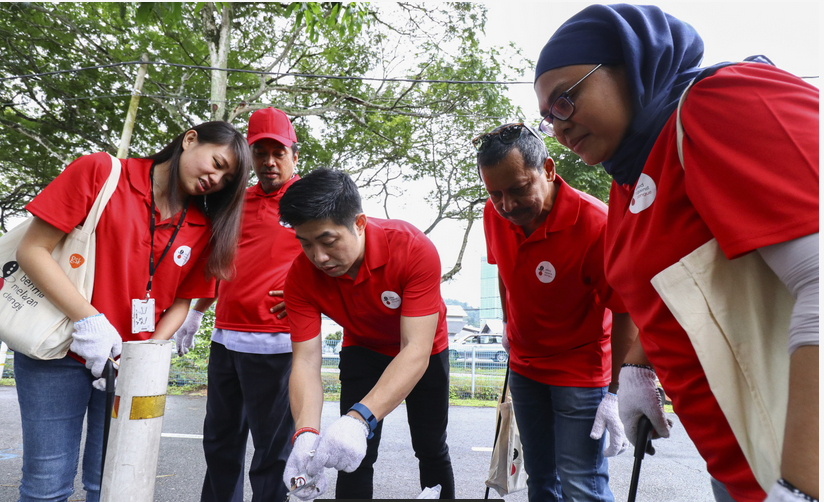 Besides cleaning-up the residential area, the team was also tasked to look out for areas that could potentially be breeding grounds for the mosquitoes. If they spotted any potential breeding grounds, the team would mark it with flags to notify the local councils of these areas, which would require constant weekly checks.
Founded in 2016 by GSK Consumer Healthcare, AAD began as a coalition of 12 organisations, launching its pilot educational campaign in Indonesia, followed by Malaysia and the Philippines. More than 11,500 healthcare professionals and pharmacists have since joined the mission to empower and educate more than seven million patients on disease prevention and management across digital and media channels, and on-ground activations.