All the Vitamin C you need with #Just1Fruit !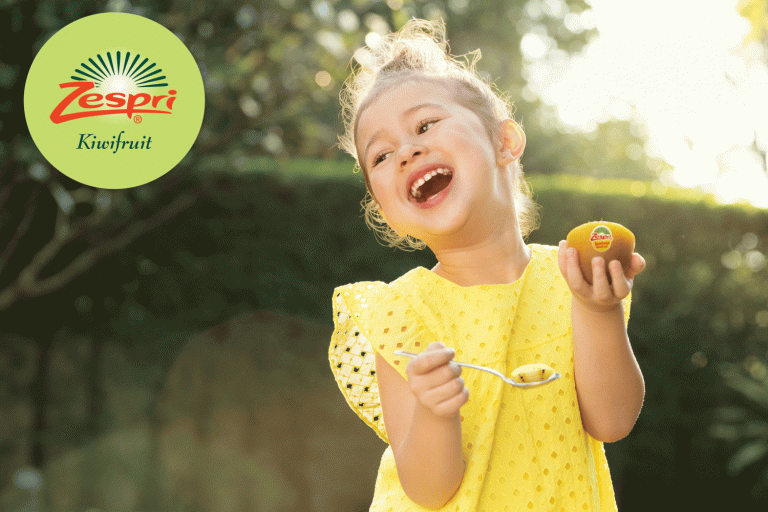 DID YOU KNOW?
Vitamin C plays an important role in keeping your immune system strong?
Vitamin C is an essential part of your daily nutrition as it buffers your immune system to help protect against common illnesses such as flu and cold, while at the same time providing other health benefits including:
Promoting oxygen supply to the body, rejuvenating and repairing cells and organs (such as the skin, bones and brain),
Assisting in iron absorption, providing improved vitality, and
Improving metabolism, which boosts both mental and physical energy levels.
Best of all, it's now easier than ever to level up your immune system: by consuming just 1 Zespri Kiwifruit a day, you can Score 100% of your daily Vitamin C!
Even for those with a busy lifestyle, getting your daily Vitamin C can be a breeze!
FACT: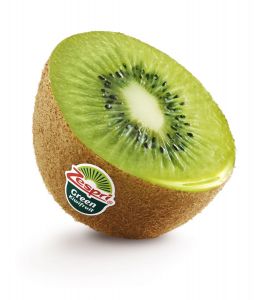 Just 1 medium-sized Zespri SunGold Kiwifruit contains 193mg of Vitamin C per 100g of edible flesh, while
Just 1 medium-sized Zespri Green Kiwifruit contains 85mg of Vitamin C per 100g of edible flesh, with both fruits fulfilling 100% of the recommended daily intake of Vitamin C (of 70mg or more in Malaysia)!
BONUS: Having #Just1Fruit daily will also up your fibre intake and contribute to good digestive health, another essential part of a strong immune system!
Zespri Kiwifruit are a source of fibre (both insoluble and soluble) that improves bowel habits, reduces bloat, and contributes to an overall positive balance in intestinal enzymes by stimulating the growth of beneficial bacteria while inhibiting the growth of harmful bacteria.
Looking for easy ways to fulfil your daily Vitamin C quota? Many of us are busy people who may not have the time to cut and prepare large servings of fruit on a daily basis. Furthermore, by being always on-the-go we may not want to spend too much effort, time and money on different types of foods and supplements just to fulfil daily nutritional needs.
Getting enough vitamins on the daily should not be a chore! Here are some easy tips anyone can do. 
Easy Ways to Sneak More Vitamin C Into Your Day!
Infuse your daily water intake with some fruity goodness!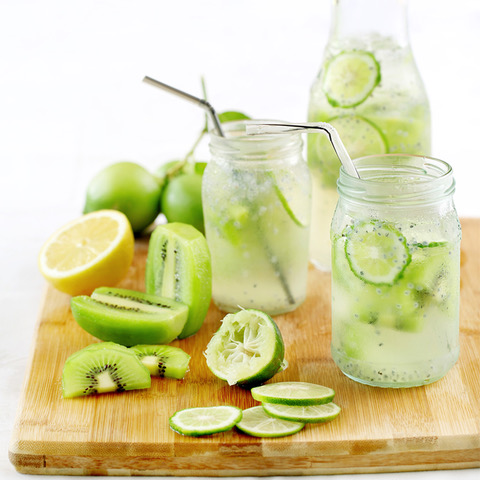 We all know that we need to drink enough water a day, but why just have plain water when you can have delicious fruit-infused H2O! Whether in your daily on-the-go water bottle, or in a beautiful glass jug on your dining table, fruity water is a great way to encourage us to stay hydrated (especially in hot weather!) while also getting a Vitamin boost.
TIP: Try an easy kiwifruit and mint infused water: allow a few slices of Zespri Kiwifruit and some mint leaves to infuse into your water for at least an hour before drinking. For an extra refreshing drink, serve with ice!
BONUS: Whether having a smoothie for breakfast or some Zespri-infused water on-the-go, enjoy your refreshing beverage with a Zespri limited edition 2-piece metal straw set! Free with every purchase of a Zespri Jumbo Kiwifruit promotion pack, available while stocks last at participating supermarkets for you to drink up your daily Vitamin C!
Incorporate more fruit into your meals – they're more versatile than you think!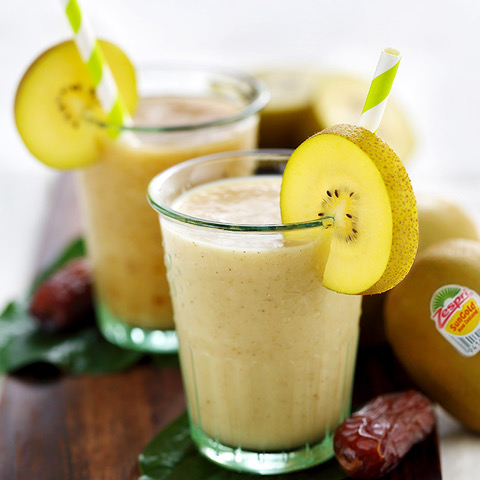 Fruits may be known for their sweetness, but there are actually many ways you can incorporate Zespri Kiwifruit into your various meals of the day:
Breakfast juice or smoothie enthusiast? Blend Zespri Kiwifruit with your yogurt- or milk-based smoothie as a hearty breakfast.
Whether sweet or savoury, Zespri Kiwifruit goes well into lots of starters and dishes such as salads and cold canapés, as accompaniments to meat-based dishes, and even blended into dressings and sauces.
Needless to say, desserts can always do with a little freshness and sweetness of kiwifruit! Whether served with yoghurt, on a cake, on a pastry, in a fruit salad, or even as a pudding, the possibilities are endless!
TIP: Need more ideas on how to easily incorporate Zespri Kiwifruit into your daily consumption? Check out our recipes on https://zespri.com.my/kiwifruit-recipes/
Have fruit ready on-the-go!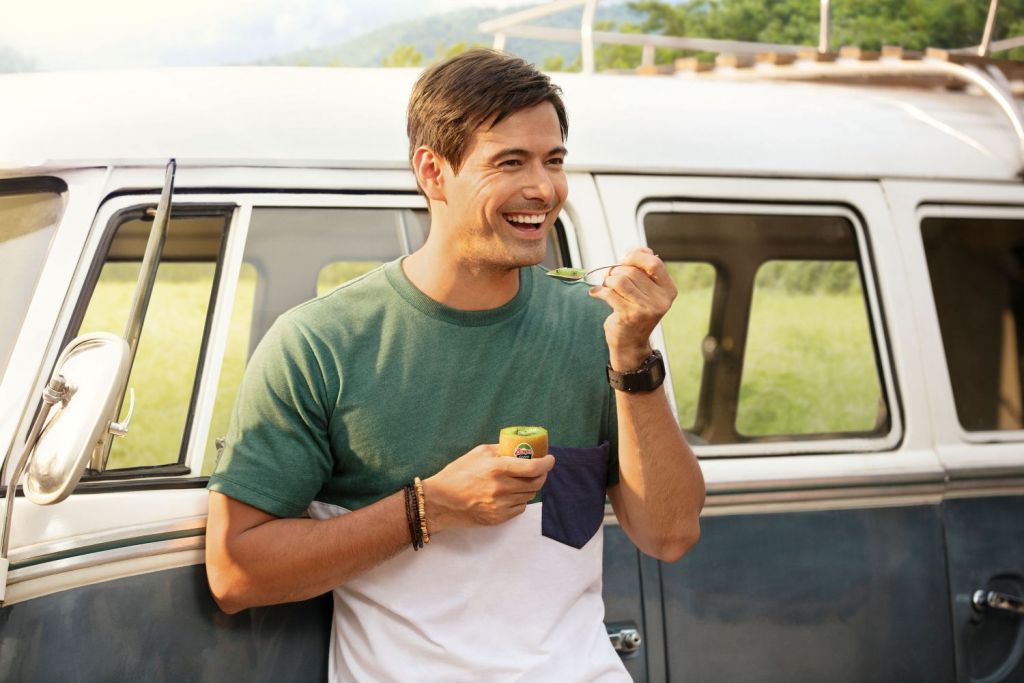 Whether you need to perk up your concentration at work, or you need something to replenish you after a workout, fruit is definitely the best snack you can give yourself! Skip the high-calorie snack bars for a Zespri Kiwifruit and let the natural goodness of fruit give you the energy and immune boost you deserve!
TIP: Easiest way to eat a Zespri Kiwifruit? Cut it in half, and dig your spoon in, leaving the skin on as a natural 'bowl'. This way, you can cut, scoop and enjoy delicious kiwifruit wherever you are!
Go to http://zespri.com.my and follow @ZespriMY on Facebook for more information and ideas on Zespri Kiwifruit such as nutritional data and unique recipes.
About Zespri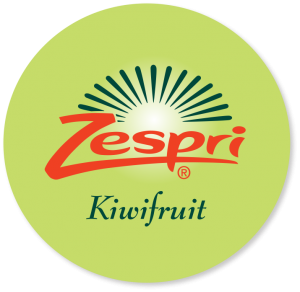 Zespri International Limited is the world's largest marketer of kiwifruit, selling kiwifruit into more than 59 countries and managing 30 percent of the global volume.
In 2018/19 Zespri sold 167.2 million trays of premium-quality Zespri Kiwifruit. Zespri sets the global benchmark for guaranteed excellence and delicious, nutritious kiwifruit with the Zespri Brand. We work with growers and post-harvest operators to source top-quality Zespri Kiwifruit and supply this kiwifruit through our distribution partners to wholesale markets and retail customers. Zespri's global headquarters are based in Mount Maunganui, New Zealand, in the heart of New Zealand's largest kiwifruit producing region, the Bay of Plenty. ZESPRI has offices in 20 countries around the world.
ZESPRI accounts for around a third of the global trade in kiwifruit and has built a strong reputation through a focus on a number of aspects, including: health marketing, developing products, innovation, brand awareness, taste and consistency and supply chain development. In Malaysia, Zespri markets the Zespri Green, Zespri SunGold, Zespri Organic Green as well as the Zespri Organic SunGold Kiwifruit. Zespri Kiwifruit is available at all leading and major supermarkets.